Exclusively at Buffalo Market: Premium meats from Land and Farm
Land and Farm is the finest provider and premium butcher of beef, pork, chickens, seafood and other gourmet meats to Michelin-starred restaurants from small boutique farms that meet their particular needs and requests.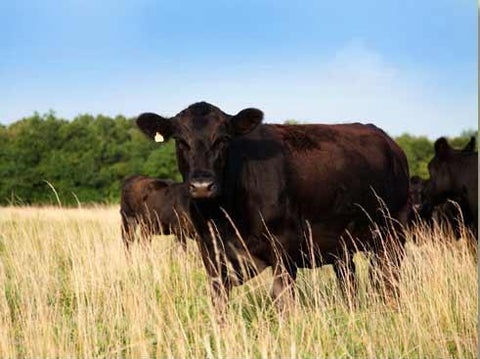 The majority of Land and Farm meat is sourced here in California, where they've built an entire system on certifying pasture-raised meat. These are from bespoke farms often giving high-end restaurants an edge over competitors by the quality of the meat. This network of small farms have very high animal welfare standards as well as the climate and pastureland to allow cattle to spend their entire lives grazing. Farm and Land has TRUSTED SOURCING from partners who share our high standards for quality. With their beef you can reassured it is:
Humanely raised
No antibiotics or added hormones ever
Naturally rich in omega-3s, vitamins, and minerals because of the pastured conditions.
These cattle are humanely raised and free to roam on grassy pastures throughout their entire lives.How does it compare to supermarket meat?Even if you're buying buying pastured, grass-fed, and other "high end" beef at a premium grocery store, you might not be getting what you expect. While some marketed grass fed beef is able to pasture, rarely does it mean they've spent their life grazing in green grass and later their confined to feedlots where their diets can very in quality.
That's why Land and Farm is different, happy cows mean better taste.These farmers meet the strict standards. These standards are amongst the highest in the world and also mean the cattle must remain and graze on certified pastures, and must not be given any antibiotics, growth hormones, feed additives, or animal bi-products.This means you're receiving the highest quality, healthiest grass-fed product available and pastured.
Not all steaks taste best grass fad, grass finished, for example New York Strip. We always work with these farms to ensure you are get the most natural and high qualities you deserve and are good for the planet.
Buffalo Market is currently the only direct to consumer non-restaurant to offer Land and Farm meats to the public at fantastic pricing but because of nature of the small farms and other food chain pressures it can mean that selection but never quality can very from season.