Aug 03, 2022
Alvarado Street Bakery: The Co-Op that Bakes Together Stays Together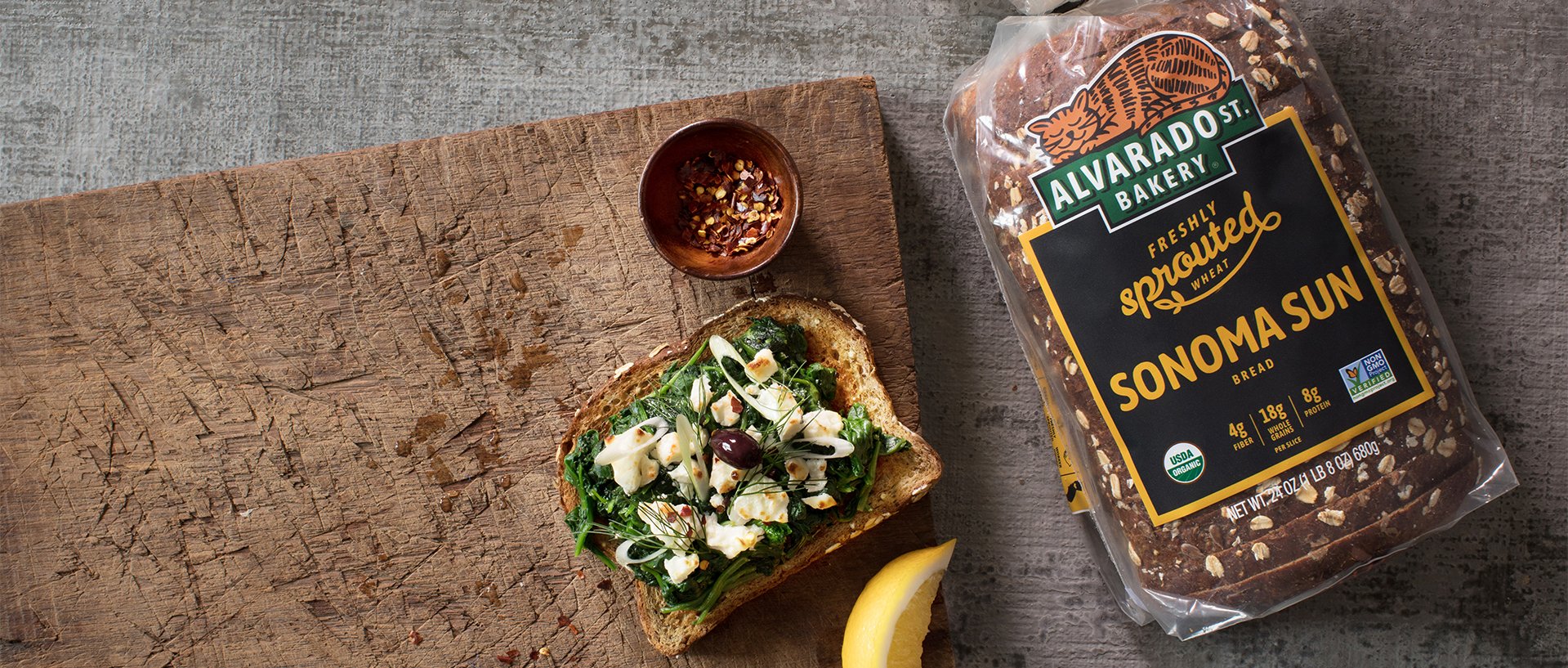 To say that humankind loves bread is an understatement. You can find some form of bread in just about every culture. It comes in thousands of varieties and is made in thousands of different ways. It's no surprise, then, that the bread aisle of a grocery store can be somewhat daunting.
White, wheat, French, oat, potato, pita, keto, rye…the list goes on and on—and many of those options are mass-produced and full of ingredients that you'd rather not try to pronounce.
That's why we love Alvarado Street Bakery. It's a 30-plus-year-old worker-owned bakery with health and quality at its heart. If you're looking for wholesome, sprouted wheat baked goods that are every bit as great-tasting as they are good for you, look no further than the black label with the calico cat.

The Bay Area History of Alvarado Street Bakery
Alvarado Street Bakery has a fascinating history rooted in service to its neighbors. In 1978, they started producing whole grain baked goods for communities around the San Francisco Bay Area as part of the "Food for People, Not for Profit" movement.
They, along with a retail store, trucking company, and wholesale warehouse, comprised the Red Clover Worker's Brigade (RCWB), a non-profit, worker-owned organization dedicated to creating healthy communities by providing access to wholesome, organic products and education around nutrition and environmental issues.
While Alvarado Street would go on to become its own enterprise, the RCWB still operates as a co-op community market with locations in Santa Rosa and Sebastopol.
A Worker-Owned Co-Op
Like the RCWB, Alvarado Street Bakery is a co-op, meaning that it doesn't have an owner; instead, 100% of the business decisions are up to the workers, all of whom actually own a part of the company.
This somewhat unusual model of business ownership means that each of the workers literally has a stake in the bakery and stands to gain (or lose) depending on the success (or failure) of the company.
Located in the beautiful Sonoma region of California's wine country, Alvarado Street is widely regarded as one of the best organic bakeries in the world. In fact, you can find their products sold all over the United States and as far as Japan, Kuwait, the Bahamas, and beyond.

What is Sprouted Wheat?
The bakery is known best for its extensive line of sprouted wheat bread. Sprouted grains are simply any whole grain that's allowed to begin germinating. Sprouting grains and, importantly, catching the sprout at the perfect moment requires a controlled process of manipulating heat, moisture, and light. Once sprouted, the grains are processed into a mash or flour to be baked. The resulting product has a deeper, nuttier flavor than its un-sprouted relatives.
Sprouted grains also offer a host of health benefits. By catching the grain during germination, its starches have begun to break down, increasing nutrient density. Less starchy grains are also easier to digest for people that are sensitive to them. On top of that, germination also breaks down the anti-nutrient phytate, which inhibits the absorption of certain vitamins and minerals.
What does Alvarado Street Bakery Make?
Sprouted wheat is just the beginning. Alvarado Street Bakery makes a wide selection of wholesome baked goods, with a little something for everyone.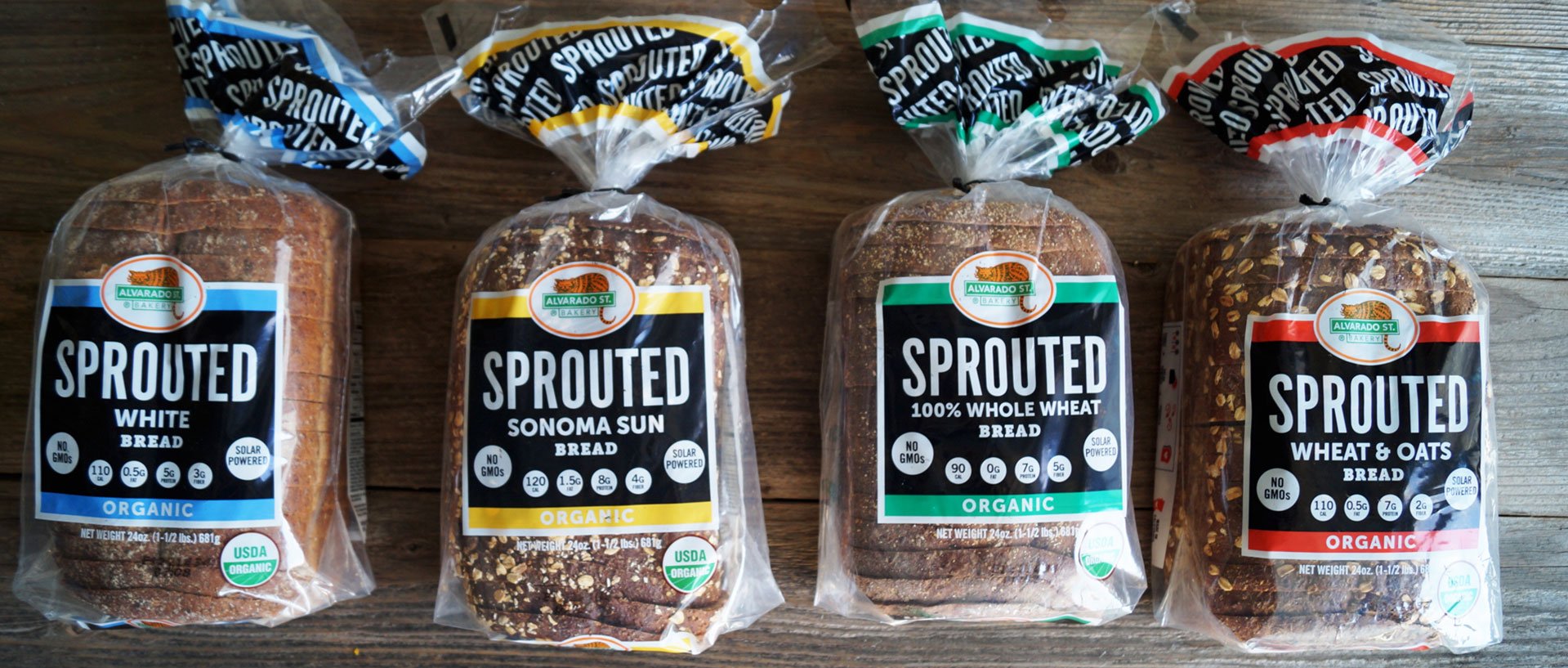 Sprouted Wheat Bread
Try swapping out a serving of whole wheat with one of these more delicious, more nutritious sprouted wheat items!
Sprouted Wheat
Sprouted Wheat White Bread
Sprouted Wheat Barley Bread
Sprouted Whole Wheat Bread
Sprouted Wheat California Style Bread
Sprouted Wheat Multigrain Bread
Sprouted Wheat Flax Seed Bread
Sprouted Wheat No Salt Added Bread
Sprouted Wheat Sourdough Bread
Sprouted Wheat Rye Seed Bread
Sprouted Wheat Cinnamon Raisin Bread
Sprouted Wheat - USDA Organic
Made with USDA-certified ingredients.
Sprouted Wheat Flax and Chia Bread
Sprouted Wheat Sonoma Seeds Bread
Sprouted Wheat & Oats Bread
Sprouted Whole Wheat Bread
Sprouted Wheat White Bread



Sprouted Wheat - Thin-Sliced
Thinner slices mean fewer net carbs and only 60-70 calories per slice.
Thin-Sliced Sprouted Wheat Sonoma Seeds Bread
Thin-Sliced Sprouted Wheat Flax & Chia Bread
Thin-Sliced Sprouted Whole Wheat Bread
Sprouted Wheat Keto-Friendly and Low-Glycemic
The addition of oat fiber in their keto-friendly recipes reduces net carbs to just 5g per serving for those on a ketogenic diet.
The Glycemic Research Institute in Washington, D.C., has clinically proven the flourless Low-Glycemic variety to have a low glycemic load for diabetics.
Sprouted Wheat Keto Multigrain Bread
Sprouted Wheat Keto Flax Bread
Sprouted Wheat Low Glycemic Bread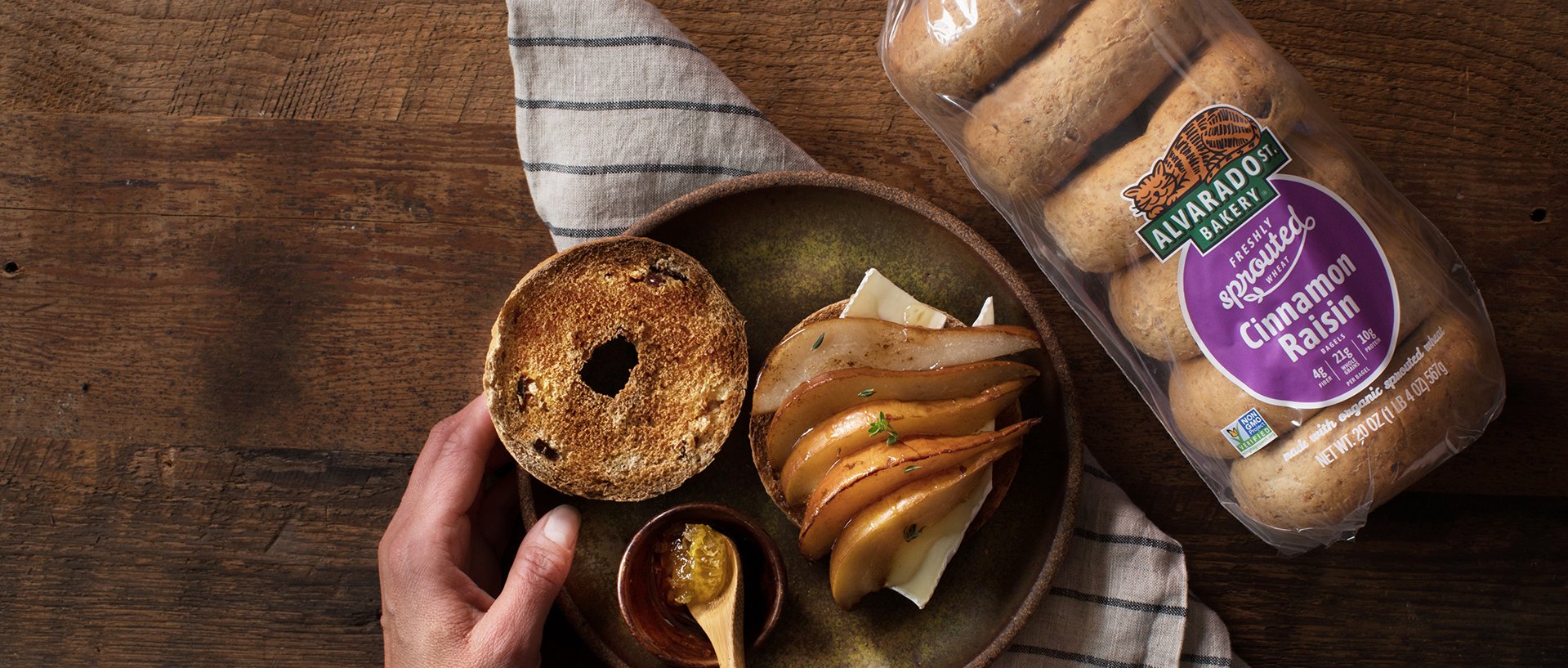 Other Sprouted Wheat Products from Alvarado Street Bakery
Sprouted wheat bread is perfect for sandwiches and toast, but Alvarado Street Bakery doesn't stop there. Look for their label on some of these other delicious choices.
Sprouted Wheat Bagels
Perfectly chewy and utterly scrumptious when toasted, enjoy these sprouted bagels for any meal of the day.
Sprouted Wheat Everything Bagels
Sprouted Wheat Bagels
Sprouted Wheat Onion Poppyseed Bagels
Sprouted Wheat Sesame Seed Bagels
Sprouted Wheat Cinnamon Raisin Bagels
Sprouted Wheat Buns
Barbecue, anyone? Serve these sprouted buns with your favorite all-natural hot dogs or veggie burgers for a cookout that's as healthy as it is tasty.
Sprouted Wheat Burger Buns
Sprouted Wheat Hot Dog Buns
Sprouted Wheat Tortillas
Sprouted wheat works just as wonderfully as a wrap or burrito as it does a bagel or a bun!
Sprouted Wheat Tortillas - Burrito Size
Sprouted Wheat Tortillas - Fajita Size

Buffalo Market Food Distribution
As a food distributor of mission-driven brands, Buffalo Market takes pride in partnering with companies that create high-quality products which are good for you and good for the planet. It's our pleasure and privilege to introduce this incredible brand to railers across the United States.
If you're a retailer and interested in stocking your shelves with the best bread products on the market, contact us about getting distribution for Alvarado Steet Bakery today!
Find Alvarado Street Bakery products at these retailers: