Jan 25, 2022
Black Friday and Cyber Monday Food and Grocery Deals
Incredible savings + Buffalo Coins for more, it's time to get gifting!
Our black Friday Deal is a $50 dollar gift card free when you spend $150 dollars or more as you normally would on groceries.
How to claim your Black Friday Grocery Deal:
Add $150 dollars or more of groceries to your cart
Add $50 dollar gift card to your order
Use code BlackFridayFood code at check out
You will receive a email with your gift card.
If you have any trouble just email support @ buffalomarket after spending 150 and we will take care of you.
Whether you're shopping for deals for yourself, functional gifts or simply hungry you're probably looking for the best food subscription box deals this weekend!
Gifts to give: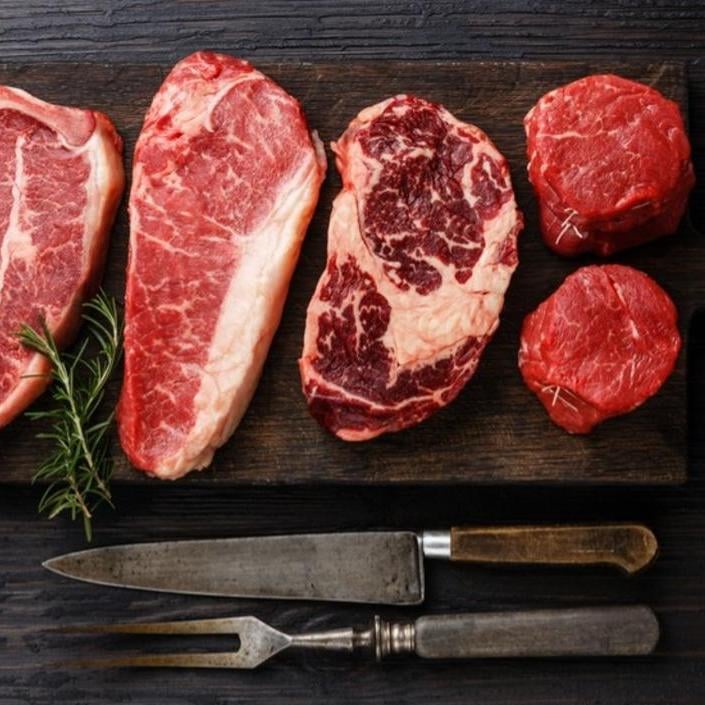 Celebrate the chef and meat eater in your family with our Meat Box. We have our Carnivores Only - Gift Box which offers huge saving and value for that special someone or yourself! Receive $231 dollars of premium meat for $149.
In addition our butcher of the Month box is another great way to save whether feeding your family or making a gift. For these premium meat boxes, you can schedule as a gift for Christmas or any occassion and also purchase as a part of your normal shopping. Our boxes have the unique benefit of not needing a subscription to save.
Grocery Gift Cards Make a Great Functional Gift
Looking for an easy functional gift? Grocery gift cards are a great way to cheer on your favorite cook. Food gift cards are also a kind way to treat someone who may be experiencing financial hardship.
Sometimes it's the simple things that make the biggest difference. Give someone the gift of fresh food at everyday great value. Buffalo Market gift cards make a great way to help someone you're worried about, whether it is about saving them a trip to the store, making sure they have good food on their table, or safety.
Use CyberMondayFood to get 25 dollars bonus gift card when you buy a 100 gift card for someone else.
How to claim your Cyber Monday Food Deal:
Purchase a 100 dollar groceries gift card.
We will automatically give you a gift card.
Use code CyberMondayFood code at checkout
If you have any trouble just email support @ buffalomarket after spending 100 and we will take care of you.
The savings are compounded with Buffalo Coins:
With Buffalo Coins its like getting paid to shop. Buffalo Coins are rewards you earn everytime you shop whether during a promotion or anytime of the year. Now action needed from you to activate this additional savings. Just shop as your normally would and we will add the bonus to your account.
What time does Black Friday start?
Typically, many stores start Black Friday in the morning, but we start our Friday at Midnight after Thanksgiving. But we might sneak our deals a little earlier. Did you know that much of the produce we deliver comes in very early in the morning and then is delivered to you a few hours after leaving the farm?
When do Black Friday sales end?
Black Friday sales extend beyond the Friday and into the following weekend. We do this because we are running similar promotions for Cyber Monday which is also known now as Cyber Week. A lot of Holiday and Christmas shopping happens between Black Friday and Cyber Deals Week. Because some of our items are produced from local farmers we may run out, so don't count on something you might like to purchase later being there.
What is Cyber Monday?
Cyber Monday, is basically what Black Friday has become. Black Friday used to be big stores like your department stores and online shopping for the holidays has become more popular and often safer for some during flu season. In the early days of Black Friday a few items at traditional stores would be priced super low to draw a crowd and get people to buy other items. With Buffalo Market you know we have everyday low prices and work to give some thoughtful additional value during the holidays for your family's needs.
Are you closed during Thanksgiving day?
We are open during Thanksgiving. Our store accepts your orders everyday of the year. In addition we even deliver the morning of Thanksgiving but give the rest of the day and Friday to our team members. Saturday we are out making the deliveries so you can enjoy some nice waffles and pastured eggs for brunch!