Oct 11, 2022
Cherrish Cherry Juice: Cheers to the Tart Cherry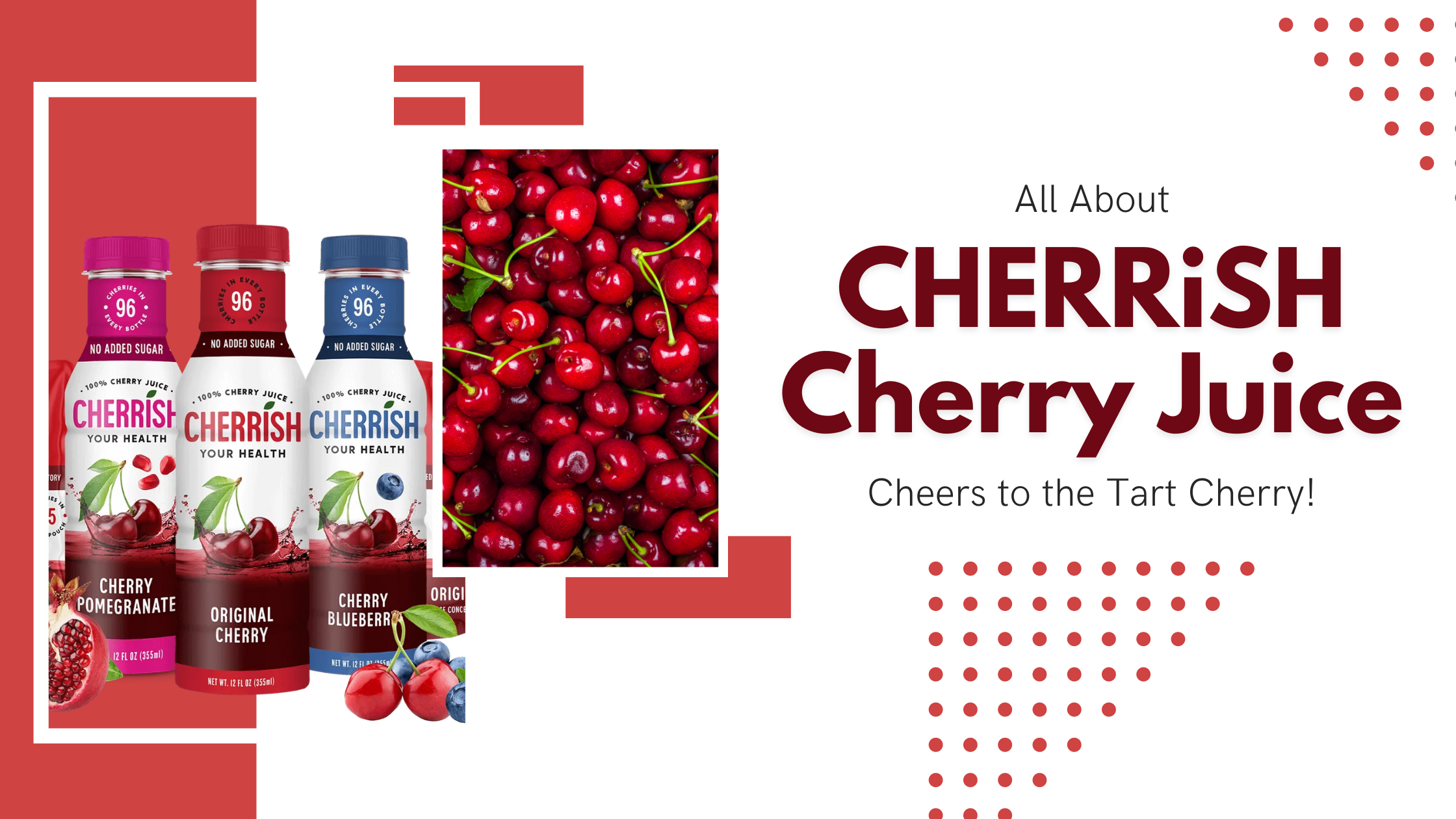 The creator of Cherrish cherry juice, Dan Haggart, is an athlete. He and his sons follow a regular health and fitness regimen and run frequent marathons. It was at a marathon that the Haggarts first observed some fellow runners drinking a curiously dark red liquid. Intrigued, the family approached them to find out what it was—tart cherry juice.
This extremely sour-tasting liquid intrigued the Haggart men and set them off on a journey towards producing a delicious, commercially viable health product: Cherrish cherry juice.
What is tart cherry juice?
Tart cherry juice is the deep red juice of Montmorecy cherries. Unlike black and other types of cherries you might find at the store, tart cherries contain less sugar and carbohydrates, which makes them taste, well, tart.
The reduced sweetness unlocks all of the natural health benefits of cherries without the undesired effects of high sugar content.
What are the health benefits of tart cherries?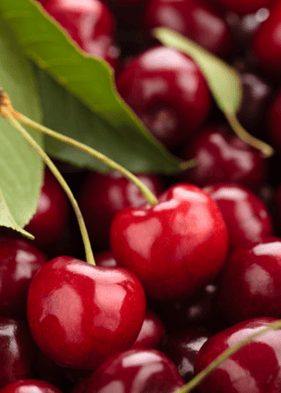 Cherries aren't particularly rich in vitamins (though they do provide a fair amount of calcium and potassium). They are rich, however, in a phytochemical called anthocyanin. Anthocyanin is responsible for the color of dark red, blue, purple, and black fruits and vegetables, and it's the secret ingredient in tart cherries that makes them a powerhouse for health.
Anthocyanin (from the Greek anthos, meaning "flower," and kydneos, meaning "blue") is a water-soluble pigment found in all kinds of edible plants, including flowers like hibiscus and lavender, fruits like cherries and currants, and vegetables such as red cabbage and ube yams.
Dark fruits like cherries have especially high concentrations of anthocyanin, which some studies have shown to provide a wide range of health benefits:
More research is needed to verify some of the other possible benefits of tart cherry juice, such as the effectiveness of antioxidants and other potential cancer-fighting properties, but the early studies on anthocyanin show a lot of promise.
What is Cherrish cherry juice?
When the Haggarts first tried tart cherry juice, they were astonished by the results. Adding the juice to their daily routine almost immediately reduced muscle inflammation. The family has an extensive background in the food industry and saw an opportunity to bring a product to market.
The trouble was, though, that tart cherry juice is simply too sour to be universally palatable. It took months of experimentation, but eventually, they found that by adding a small amount of sweeter Washington Bing cherries, the beverage became not just tolerable—but delicious.
Cherrish is made from 100% Montomorecy and Bing cherries. All of the cherries used in making the juice are sourced from two family farms: Rowley and Hawkins, in Washington State.
Cherrish's offering includes three different flavors of bottled tart cherry juice, as well as a pouch of concentrate:
Cherrish Cherry Original - 12 oz
The juice that started it all! Nothing but Montmorecy and Bing cherry juice.

Cherrish Cherry Pomegranate - 12 oz
All of the same benefits as the original, with the added natural flavor of pomegranate for a bright-tasting twist.

Cherrish Cherry Blueberry - 12 oz
Natural blueberry rounds out the flavor of this cherry blend.


Cherrish Cherry Chocolate - 12 oz
Get all the amazing benefits of tart cherry juice combined with a flavor that any chocoholic will fall in love with.

Cherrish Original Cherry Pouches - 3 oz
The superpowers of the original Cherrish concentrated into a gym- and travel-friendly pouch. Just add water, blend into a smoothie, or enjoy straight from the pouch.
Beverage distribution with Buffalo Market
Buffalo Market is the leading food distributor of high-quality, fast-moving products like Cherrish cherry juice. Our legendary Direct to Store Delivery (DSD) model shortens your supply chain and ensures that retailer shelves are always stocked with brands that your consumers love most.
If you'd like to learn more about how Buffalo Market can help your CPG or retail business with beverage distribution, reach out to our team today!