Jan 25, 2022
How To Cook With Avocados
We're all familiar with smashed avocado, that famed brunch staple and super healthy snack. But there's so much more you can do with avocado than mash it on some toast (or make guacamole), delicious as it is. They're great eaten on their own, seasoned with just a little oil, salt, lemon juice, or even balsamic vinegar. But they're also far more versatile than many people think, and can be used a number of different ways.
Avocados are great baked in the oven, and cut in half, with the stone removed, they can be stuffed with almost anything. Crack an egg in there, whip up a simple tuna or chicken filling, or make a wholesome veggie snack with rice. Around 15 min at 425 degrees F will do the trick, depending on the filling – just make sure they don't brown too much.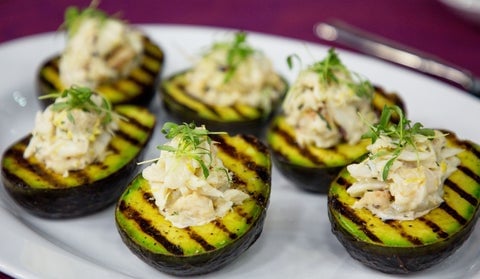 Avocados can also be used as a binding ingredient, taking the place of mayonnaise in tuna mayo, or chicken and eggs salads. This ups the nutrient value, and cuts down on saturated fat and calories. In general, they're just perfect for salads full stop – their high fibre level and monounsaturated fat keeps you fuller for longer.
Try drizzling avocado halves with a little olive oil and lemon juice, a sprinkle of salt, and char grill on a super high heat for a few minutes each side for an amazing side dish. Or make fries – yes, fries! Avocado fries can be baked or deep fried, and enjoyed with a variety of dipping sauces.
There are a number of ways to make avocado soup. You could make a smooth, creamy version with onion, garlic, chicken broth and cream, or a chunky, spicy Mexican version with carrots, chicken, chilli, and cilantro. A chilled version is great as a summer cooler, or add some potatoes or creamed parsnip for a warming winter broth.
Smoothies are another great use for avocados, as their soft flesh is easy to blend. Avocados go well with bananas, yoghurt or milk, and, for the super healthy, leafy greens such as spinach or kale. As a morning power booster there are pretty hard to beat, but they also make a super healthy dessert as well.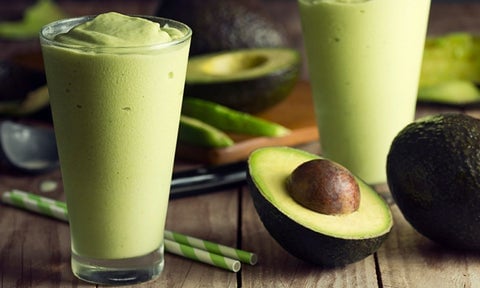 Speaking of dessert, there are no end of sweet treats that combine well with avocado. Chocolate – especially dark chocolate – goes great; blend some avocado into chocolate mousse, pudding, brownies, or just plain old cake. Avocado can also be used as a vegan substitute for butter, eggs, and oils in baking, especially for shortening, and added to pancakes – avocado flesh gives them a wonderful thick, creamy consistency
At Buffalo Market, we try to ensure we always have some fantastic organic avocados available - as well as a number of avocado products - as we know they are such a healthy, delicious pantry staple. Add some to your cart today and get cracking on the above.