Jan 26, 2022
Piedmontese Is the Incredibly Lean and Tender Beef You Need to Try
Piedmontese beef is well-regarded for a number of reasons, but it may be the best beef you've never heard of. It's so passionately enjoyed by thoroughbred carnivores for the simple fact you will almost never get a bad cut of it: consistently tender and juicy, Piedmontese cattle benefits its consumer by having an inactive myostatin gene, which allows them to sustain continuous muscle-mass growth throughout their lives. This means a higher lean-meat-to-fat-ratio than any other kind of cattle, resulting in less marbling of muscle fibres and tissue, to give a beef steak that breaks apart in your mouth with every bite. As such, it is the prize of meat-eaters everywhere.
A breed of cattle hailing from the northwest region of Italy known as Piedmont, Piedmontese cattle gained broader international appeal in the late 1970s, following the import of a few of these bulls to Canada, then followed by imports to the US several years later. Bred now in Piedmont as well as the US, where they are known as North American Piedmontese cattle, the reputation of this superior quality of beef has grown considerably in decades past. Yet there is a lot of good reason behind the appeal of this Italian breed of beef, so here's everything you need to know.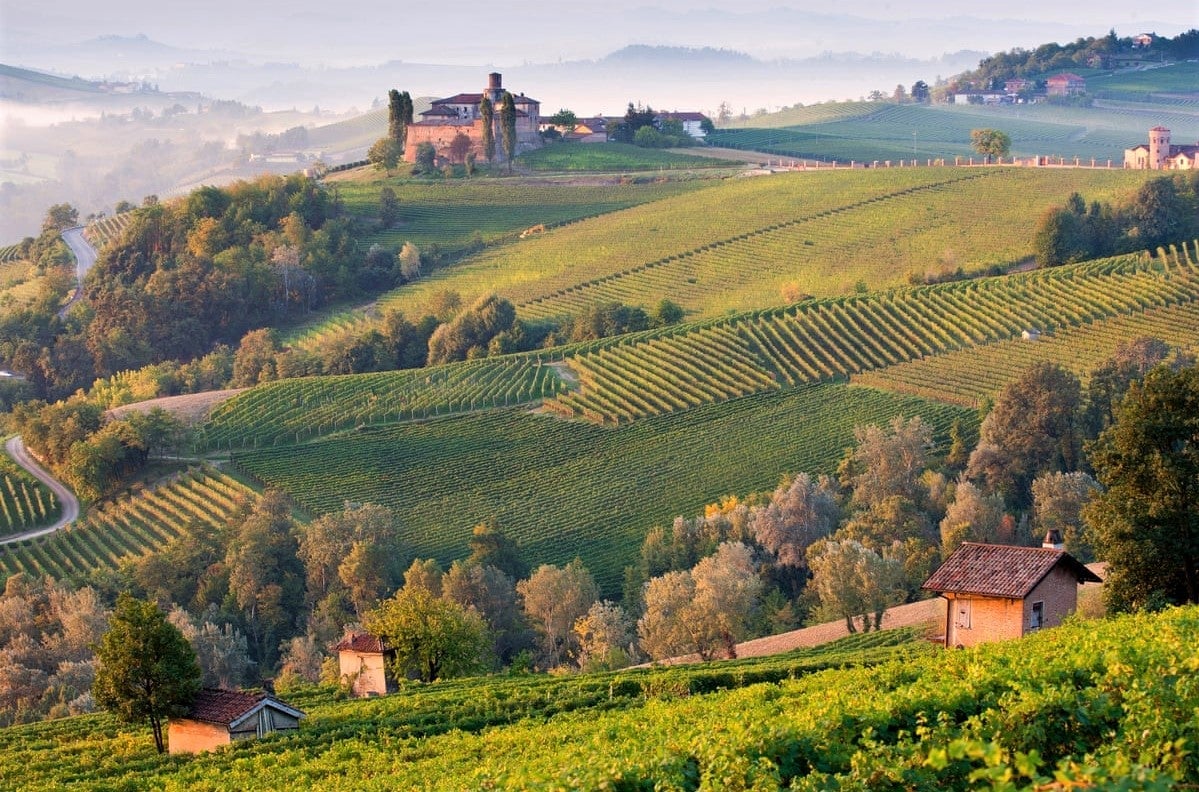 Why is Piedmontese beef so good?
Thanks to a genetic structure deemed by many farmers as a blessing, Piedmontese steaks are naturally tender, and perhaps more so than any other kind of beef steaks. Thanks to the increased volume of muscle fibers, as well as the fact these fibers are smaller than ordinary cattle's, Piedomtese are renowned for their "double muscling" which creates such thick, full-flavored meat. It also means their steaks require less force to masticate and break apart more easily in the consumer's mouth. There's little chance of getting lockjaw as you eat this, unlike some of the fattier and far more chewy beef you can find in most supermarkets.
Another important distinction of Piedmontese beef's quality is the relative difficulty of raising this kind of cattle. Requiring a more costly diet and a more invested level of care and nurturing, usually in the form of veterinarian supervision, the offspring of Piedmontese are often bulkier and heavier than those of ordinary cattle. This makes the process of rearing these calves a lot more time-consuming, but this is what contributes to the loyalty consumers of Piedmontese have developed toward this product: they know it has been carefully raised and in quality conditions, ensuring a consistently high-grade cut of meat with every order.
Piedmontese is far away from the mass-produced, rubbery beef of factory farms, produced to meet demand and not necessarily soar beyond quality control. Such is the added time it takes to raise Piedmontese cattle, as a specialist product, it is not economically feasible to be purchased in bulk. Think of it, then, as the caviar of the steak world, to be enjoyed in controlled quantities and produced with time, care, and attention.
Another plus point of Piedmontese beef over its more ordinary competitors is the higher traces of Omega-3 fats and protein found therein, and the fact that its leanness does not come at the cost of flavor. It is even regarded as having less cholesterol and being lower in fat than even skinless chicken, which cannot be said for the standard off-the-shelf beef steaks you'd get in your local grocery store.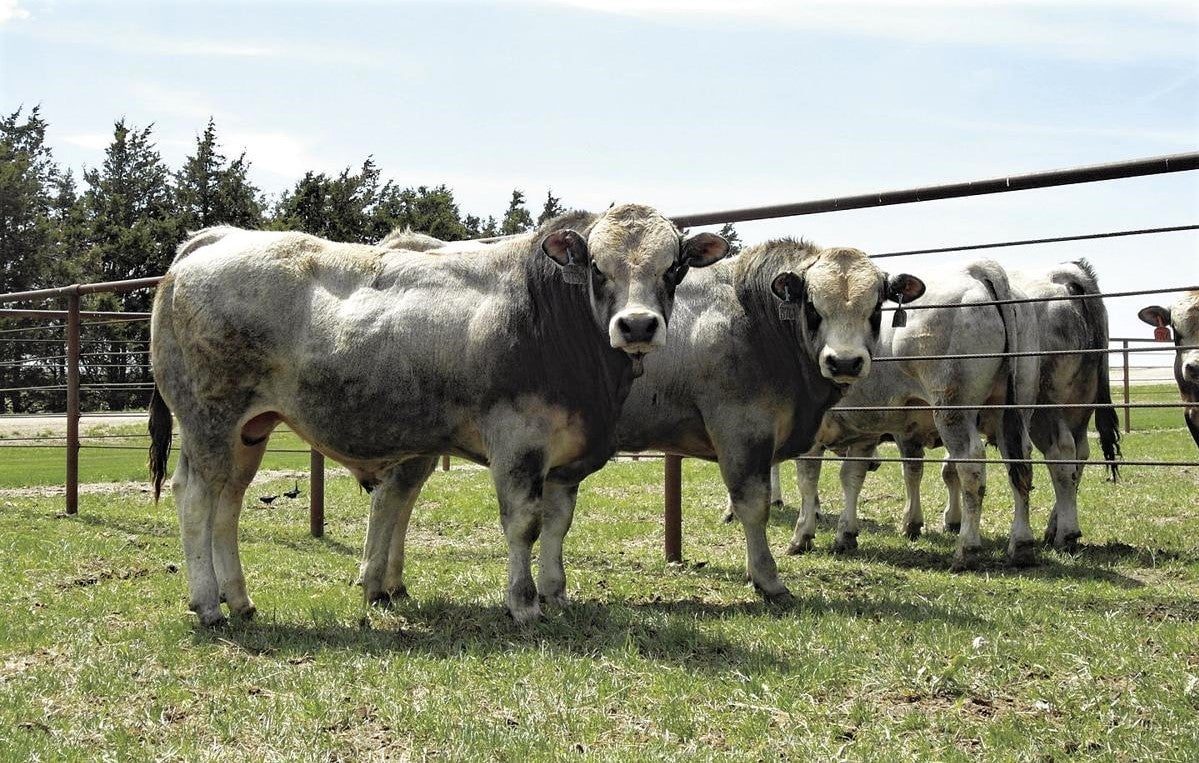 Where can I buy Piedmontese?
The reputation enjoyed by Piedmontese cattle is one of consistent quality, with guaranteed tenderness and juiciness. This comes courtesy of their comparatively pampered lifestyle, typically enjoying plenty of open pasture in which to roam freely – as well as a hormone-free, grass-fed diet – but the result is that Piedmontese cattle will always see some demand from consumers. There are numerous suppliers across the US, such as Nebraska-based supplier Certified Piedmontese, who have recognized the market for this more exclusive, exquisite-tasting beef. Elsewhere, a star product in its line up is the Piedmontese beef provided by Fossil Farms, whose pasture-raised cattle is fed the best quality of vegetarian grain. Free of hormones, steroids and antibiotics, their cattle is provided by trusted farmers whose supply comes direct from family-owned ranches.
Beef supply at Buffalo Market
If all this talk of tender, juicy beef steaks has got your mouth watering – and with very good reason – then you're in luck. Given the relative exclusivity of Piedmontese beef, it can sometimes be a little hard to get your hands on, and only available at a premium price. But quality doesn't always need to cost an arm and a leg, and there's no better example of this than our Carnivores' Delight selection of steakhouse-quality beef. For just $169 – marked down from $231 – you won't be likely to find so much top-tier beef steak for anywhere near the price. Supplied by the skilled butchers at Land and Farm, who supply countless highly successful restaurants with their outstanding grade of beef products, we are able to give you an exclusively discounted selection of the best steaks on the market.
Serving you three Top Sirloin steaks (9 oz), two Beef Prime Ribeye Steaks (12 oz), two Beef Short Ribs (16 oz), two Beef Ribeye Steaks (12 oz), and two classic Beef T-Bone Steaks (16 oz), it's only thanks to the strong working relationship Buffalo Market shares with our suppliers that we are able to offer unbeatable deals such as these. Ethically sourced and carefully wrapped in vacuum-sealed packets, retaining their flavor and freshness far more effectively than the Styrofoam packaging commonly employed by supermarkets, Land and Farm pride themselves on quality control.
For deals you won't find anywhere else – not to mention an inventory exceeding 2,600 items – take a look at the array of class-leading organic produce on sale at Buffalo Market today. The move to a better quality of food has never been so easy, or so tasty.