Jan 26, 2022
Summer: What's in Season?
After the initial flare of color and revitalization of the spring months, the world really bursts into a parade of heat and brightness across the summer. Those longer evenings in April and May have now well and truly extended into the kinds of nights where afternoon barbeques linger until 10 pm and you'll barely have needed to have put on a sweater. Among the hard sunshine of the days and the cool warmth of the twilight, the summer months also provide a plethora of sweet fruits and crisp vegetables to be enjoyed after a dip in the lake or a midday laze by the pool.
Summer brings no shortage of encouragement to step outside and catch some rays but it also proffers enough exciting new ingredients to help you enjoy a more varied diet and serve up more vibrant dishes. With so much to look forward to, here are some of the Buffalo Market favorites due to come into season from the end of June.
Garlic bulbs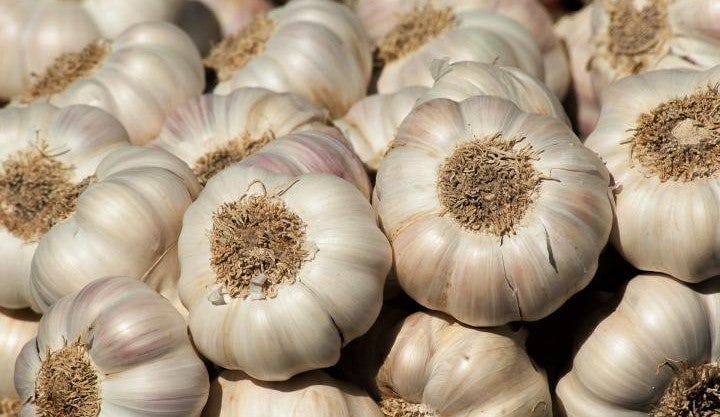 The small package that carries a big kick of flavor, this little white vegetable is not the herb or spice that many wrongly believe it to be, but it's certainly well known as a tangy garnish for just about any meal. Grated into curries or fried at the bottom of a deep-dish pan for making pasta sauce, garlic does a lot more than just scare away vampires. Low in calories but high in vitamins C and B6, garlic is a natural stimulant for the body's immune system and has been known to reduce the effects of colds and other mild illnesses. A daily garlic supplement has been said to reduce the number of colds across a 12-week period by more than 60%, as compared to using a placebo, with the average length of cold symptoms being reduced by 70%.
Eggplant
Recognized as an aubergine in the UK and most parts of western Europe, the shiny purple ingredient that can be grilled or stuffed and roasted is not the vegetable you would suppose it to be, but actually a berry by botanical definition. Rich in fiber and antioxidants, this spongy-feeling plant has a texture similar to that of tender beef or chicken and, in thick slices or diced into small cubes, can be used as a meat substitute. Eggplant also contains a good dose of lutein and the rather alien-sounding zeaxanthin, which both play their part in maintaining good eye health by protecting against the breakdown of the center of your retina, the macular, which can cause suffer severe vision degeneration.
Zucchini
Available for purchase at most points of the year, zucchini (or courgette, as it's known to our European neighbors) tastes best from May through to the end of the summer in late September. A member of the squash family, zucchini is also know as summer squash to help it stand out among its many similar relatives; and though cooked like a vegetable is actually classified as a fruit. No matter how you serve them – as a substitute for lasagna sheets or grilled to enjoy as a sandwich filling – they're high in antioxidants and carotenoids, the property that gives many fruits their bright colors (carrots, for example). These two products are known to assist in preventing some kinds of cancer, such as prostate cancer, and have numerous benefits for your skin, eyes, and heart.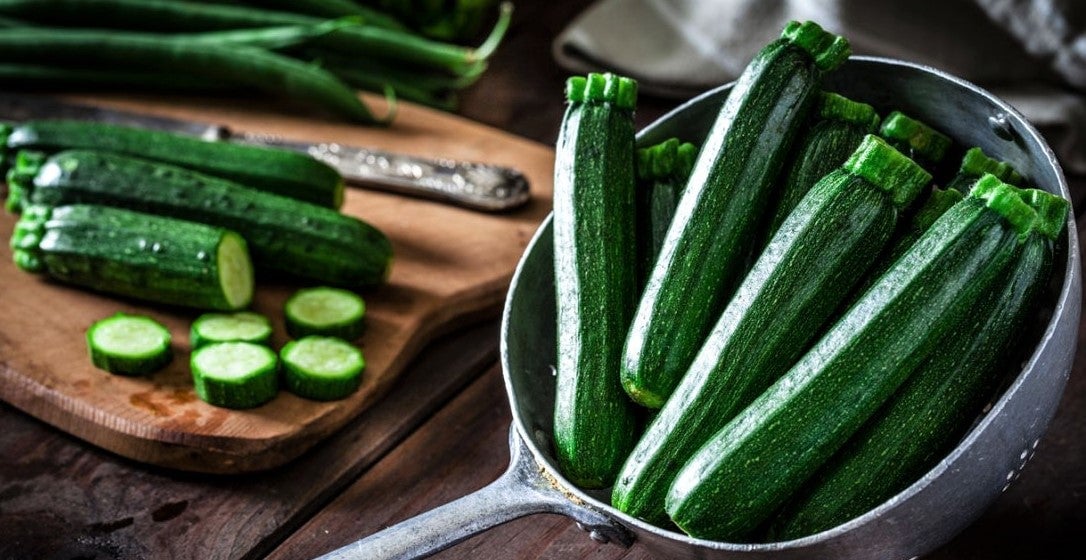 On sale at the moment with Buffalo Market, we are offering a 20 lbs crate of yellow squash for just $21, allowing you to try for yourself the many ways squash can be served and enjoyed. A strong source of vitamins A, B, and C, you can eat this vibrant yellow fruit by grilling it, steaming it, or baking it in the oven – or even eaten raw as a addition to your salads and sandwiches.
Sweetcorn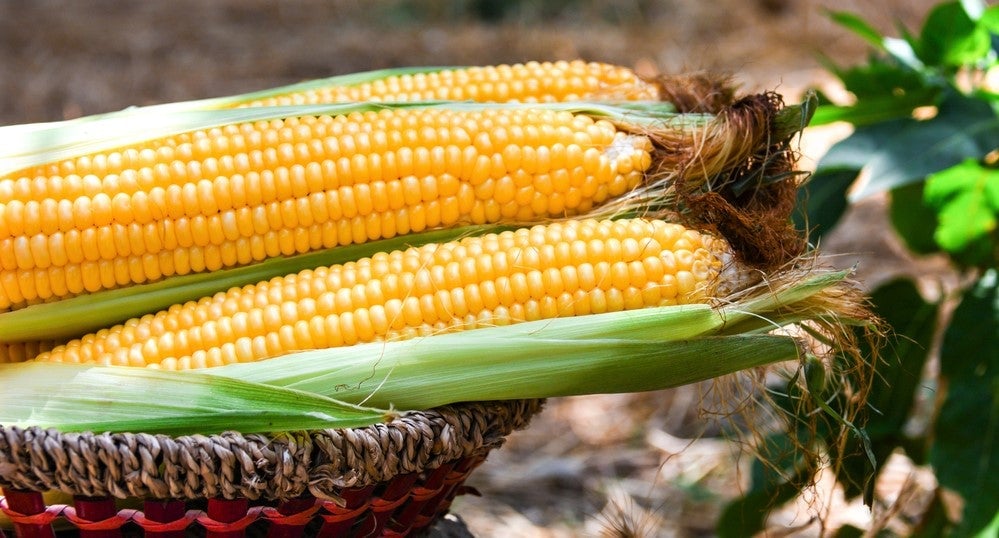 A staple of summer barbeques, grilled corn on the cob is a simple and delicious addition to any meal, with a sweet, juicy flavor well worth the 10 minutes you'll spend digging bits of it out of your teeth. Whether it's gnawed on the cob or consumed as individual kernels, corn has plenty of health benefits: high in fiber and rich in folate, it can assist in preventing the risk of strokes and heart disease, as well as aid the production of healthy red blood cells. It also has a good helping of iron, as well as vitamins C and B, which variously contribute to the effective breaking-down of food into useable energy, keep your nervous system functioning correctly, and can even combat fatigue. However, vitamin C is heat-sensitive and its potency can be diminished when cooked, so the healthiest way to prepare corn is by steaming it.
Rhubarb
One of the key markers of wisdom said to be knowing that tomatoes are fruit, but not to be put in the fruit salad – the same applies to rhubarb, albeit the other way around. A vegetable that is commonly served with other fruits, rhubarb has roots similar to those of fennel or celery, but a more tender, layered texture like those of leeks. Just about every part of rhubarb, from its slender stems to the dreamy sunset-pink hue, make it one of the most gorgeous products at any farmers' market – but that beauty can be deadly.
The large elephant-shaped ears that bloom at the head of the rhubarb are actually poisonous, as eating them can cause your throat to close up. This is thanks to the natural elements of oxalyic acid inside them, which is used to make stain removers and metal polish. Best avoided, so stick with the pretty pink stems and you'll be fine.
If you can't wait for the summer to enjoy some of these organic delights, then at least the spring is here to liven up your larder and keep your kitchen stocked with crisp, juicy fruits and vegetables. When it comes to what's in season in spring, there is plenty of variety to be found at Buffalo Market: with an inventory encompassing more than 2,600 items, you're bound to find whatever it is you need, and at the best possible prices. Supplied by local, independent farmers across California, our organic produce is delivered straight to your door and follows the farm-to-fork principle to cut down on carbon emissions and transport journeys.
We also stock restaurants as well as homes, providing wholesale food cases to give you the best produce at the most palatable prices. However you hope to diversify your meal plan or experiment with new and exotic ingredients, Buffalo Market is the best place to start. If you want to enjoy some juicy organic tomatoes, you can get your hands on an entire 11 lbs case for just $20 – if you're wondering what to cook with fennel, there is plenty to be done with our organic fennel, which can be yours for just $12 a case. There is so much more for you to choose from, so take a look through our online store and see what deals you can savor today.