Jan 25, 2022
Ways To Add Bananas To Your Diet
Bananas are a grab'n'go fruit of epic proportions which give you energy, vitamins and nutrients.
However, unless you're a Minion, you might struggle with the same old routine of eating them and be looking for fresh ideas to incorporate them into your diet. Well, look no further!
The good news as you pop a bunch in your cart today is bananas are extremely versatile, and can be added to your daily menu in so many delicious and exciting ways. Bananas are a key ingredient in making a smoothie just the right side of sweet without sending your blood sugar levels through the roof. Try one blended with almond milk, almond butter (protein and healthy fats to keep you satisfied), a teaspoon of alfalfa seeds (good for lowering cholesterol and controlling blood sugar), a teaspoon of sesame seeds (bursting with polyunsaturated fatty acids, Omega-6, fibre, iron, calcium, magnesium and phosphorus) and half a teaspoon of chia seeds (a source of Omega-3 fatty acid, rich in antioxidant, fibre, iron and calcium). It's the breakfast of champions!
A medium sized banana ticks 10% of your daily potassium requirements, keeping your heart pumping and blood pressure stable, so if getting to work with a blender is too taxing while you rub off the sleep from your eyes, try chopping one over a bowl of warm oats, add a sprinkle of mixed nuts and dried cranberries instead for a morning kick-starter.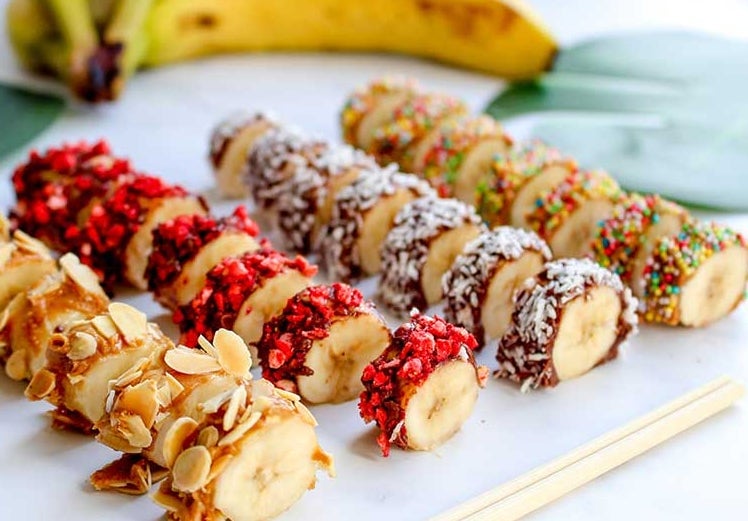 If a sushi lunch gets your mouth watering, try ditching the shrimp and salmon and make your own banana sushi instead – it sounds crazy, but tastes out of this world. Simply cover a peeled banana in your favourite nut butter, then roll in shredded coconut and slice into 'sushi' roll shapes – a fun idea for bite-sized dining which goes down well with both adults and children.
These bendy yellow fruits are super versatile and can be eaten in a variety of ways – savoury and sweet. If you haven't tried a fried battered banana then you have deprived your taste buds.
That crispy coating, which is usually found wrapped around fish or chicken, transfers perfectly to the ultimate fruit. You can also substitute egg in pancake recipes with a banana.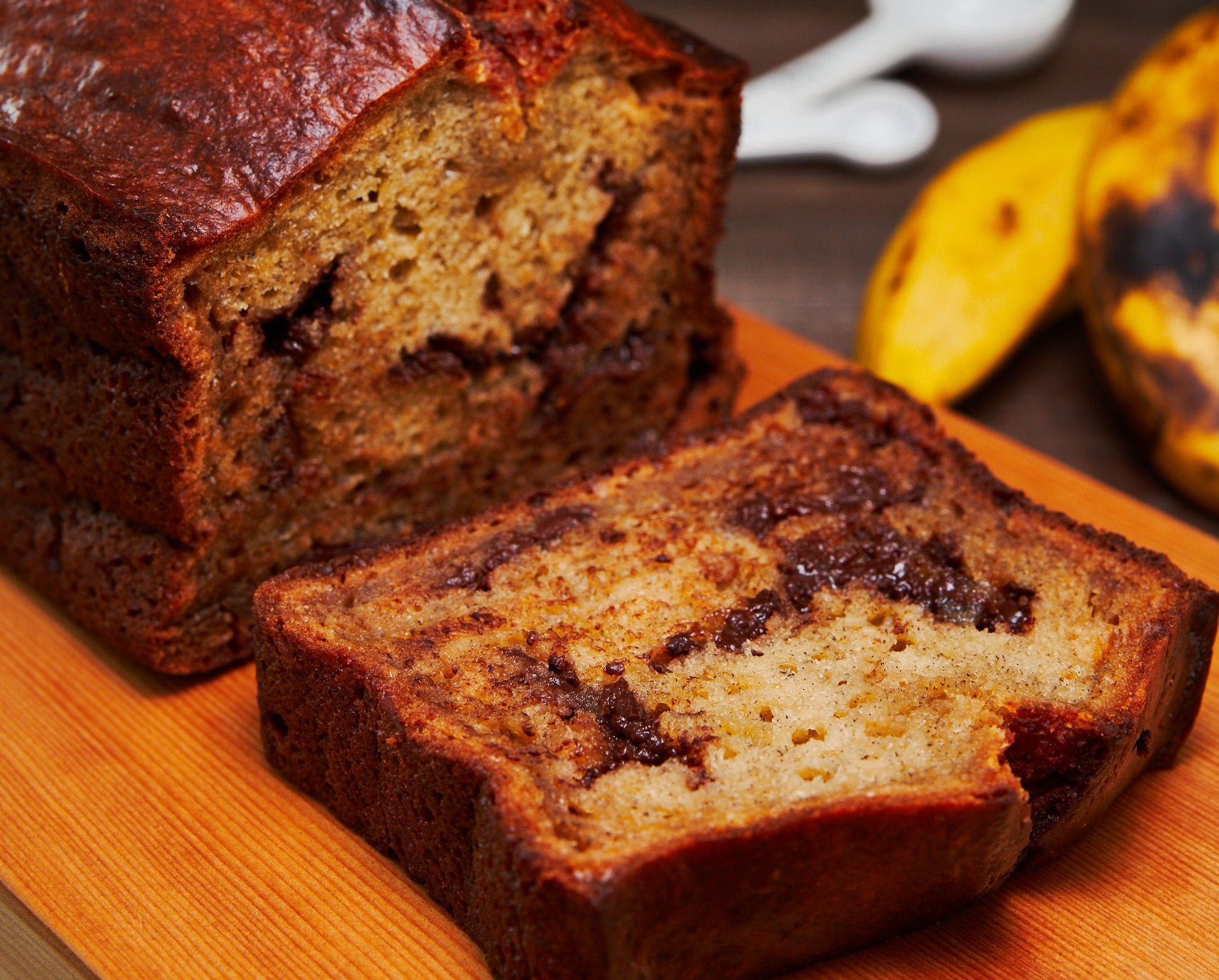 Why not have a go at making banana 'nice' cream – blended banana with coconut cream, which is then frozen? Bananas also work brilliantly in muffins and cakes (banana bread!) as a natural sweetener, both of which can be made in large batches and freeze well, meaning they can be popped in a lunchbox to defrost overnight for kids to take to school the next day.
If that sounds appealing, add some bananas to your cart today and let your imagination run riot!