How To Redeem Buffalo Reward Coins
Buffalo Rewards are our thank you for being a loyal customer.
The biggest reward is that you earn coins to redeem for future purchases as well as some other surprise perks along the way!
How much is a Buffalo Coin Worth?
100 Buffalo Coins = $1
Ways to earn
Place an order

5 Buffalo Coins for every $1 spent

Write a product review

100 Buffalo Coins

Write a site review (FB, Google)

100 Buffalo Coins

Upload a photo

100 Buffalo Coins

Follow on Twitter

50 Buffalo Coins

Upload a video

200 Buffalo Coins

Follow on Instagram

250 Buffalo Coins

Like on Facebook

250 Buffalo Coins

Celebrate a birthday

1000 Buffalo Coins
How To Redeem Buffalo Reward Coins
From any screen you can often see a floating gift.
It is a box shaped like a present with a gift ribbon and bow and reads "Rewards" Pictured Above. Next look for the Rewards gift on any screen as seen below.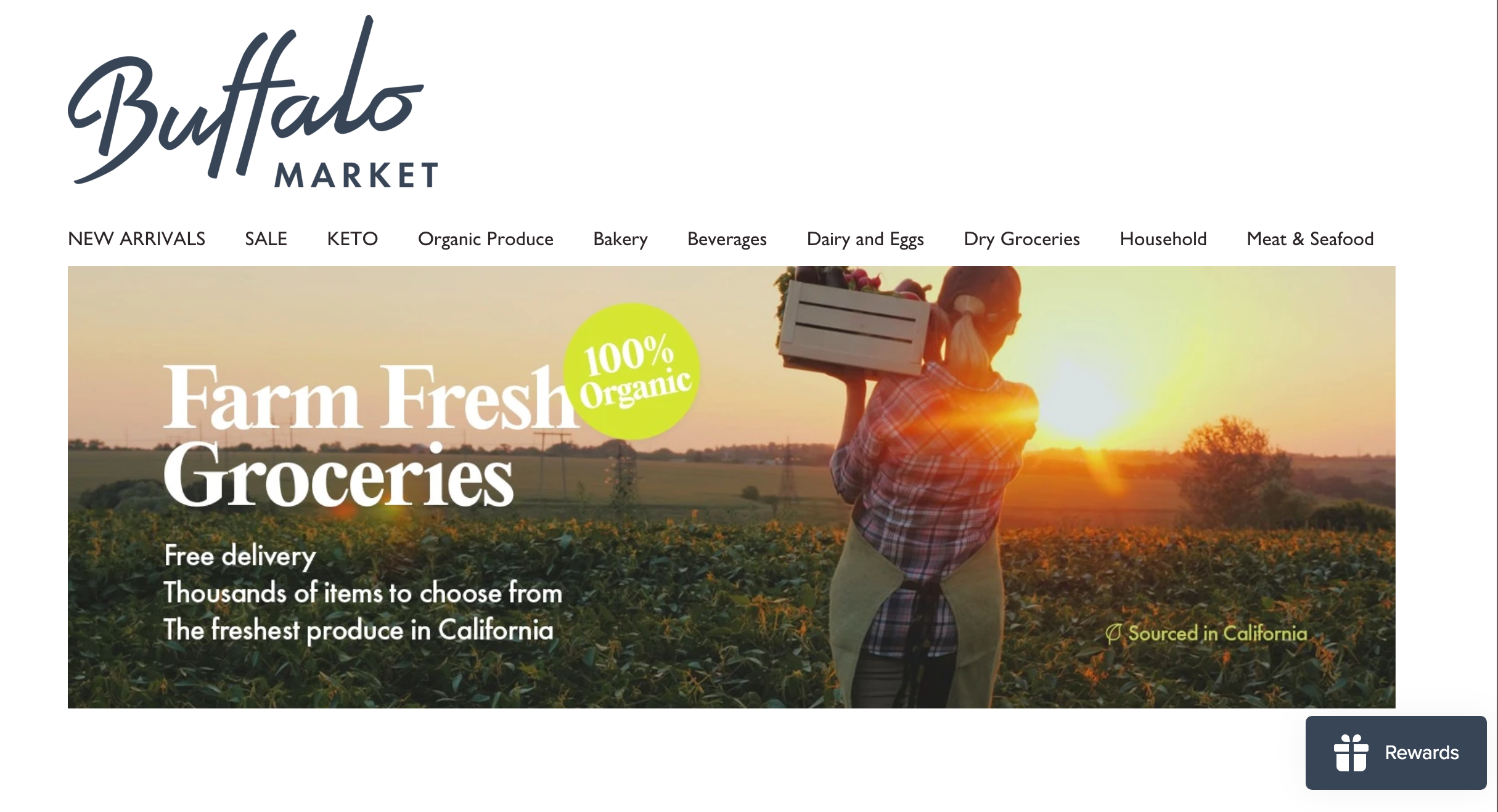 You Can see the rewards in the far right corner. Click there and this screen will appear.
Once you've created your account or logged in. (Below)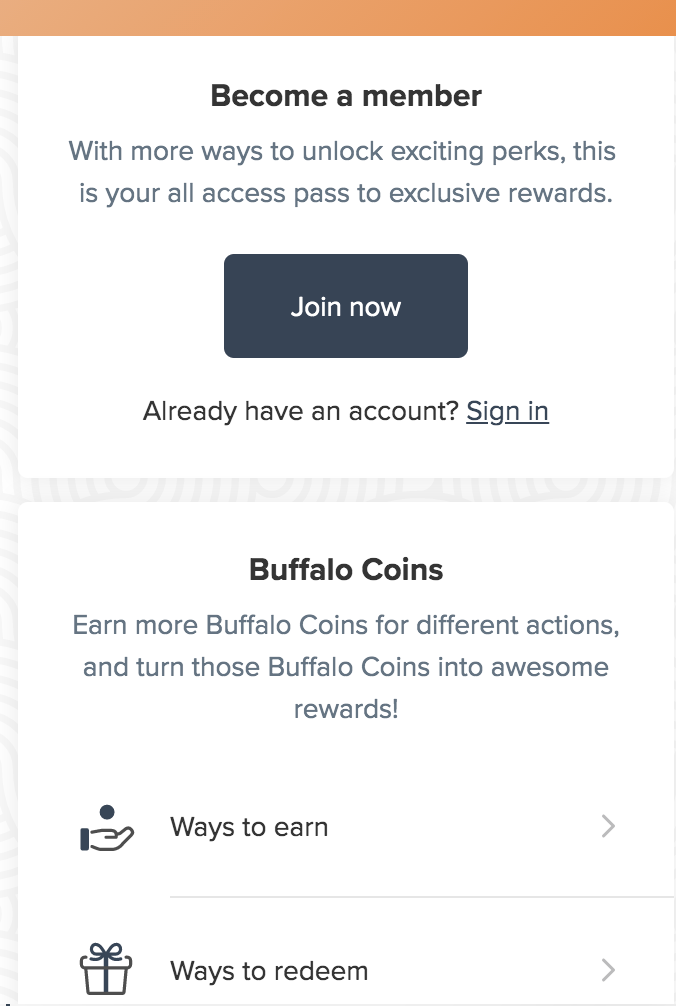 You will now see your balance and options to redeem. Click "Ways to Redeem"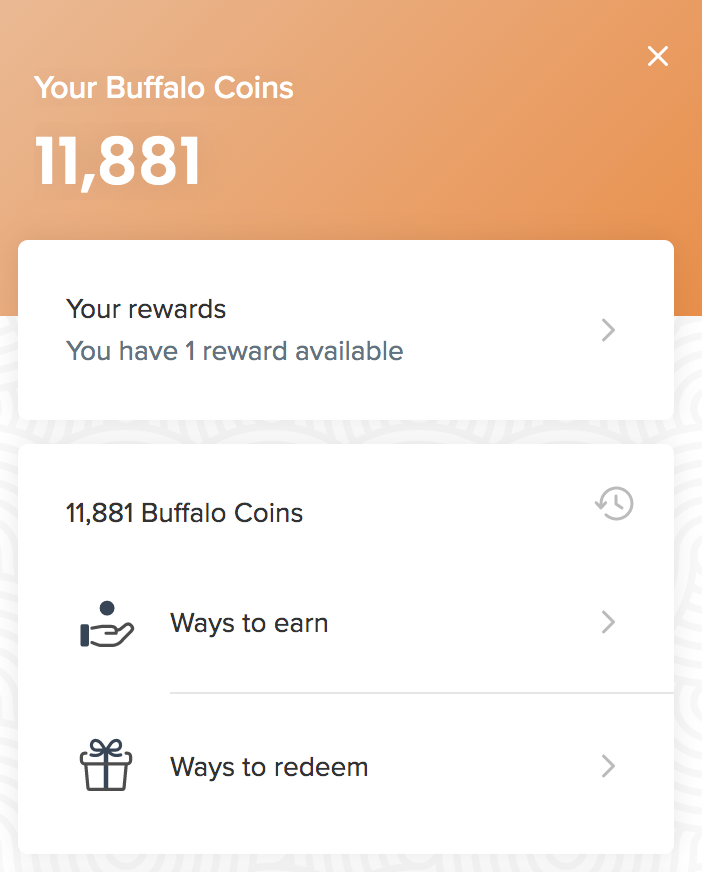 Click Order Discount View to load your redemption slider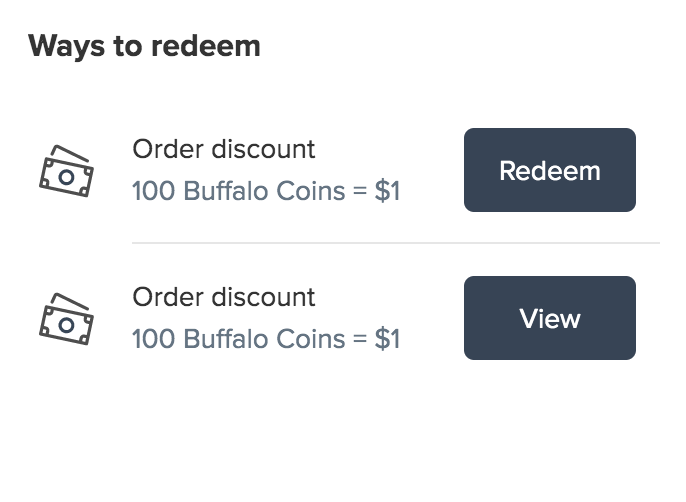 Click Order Discount to load your slider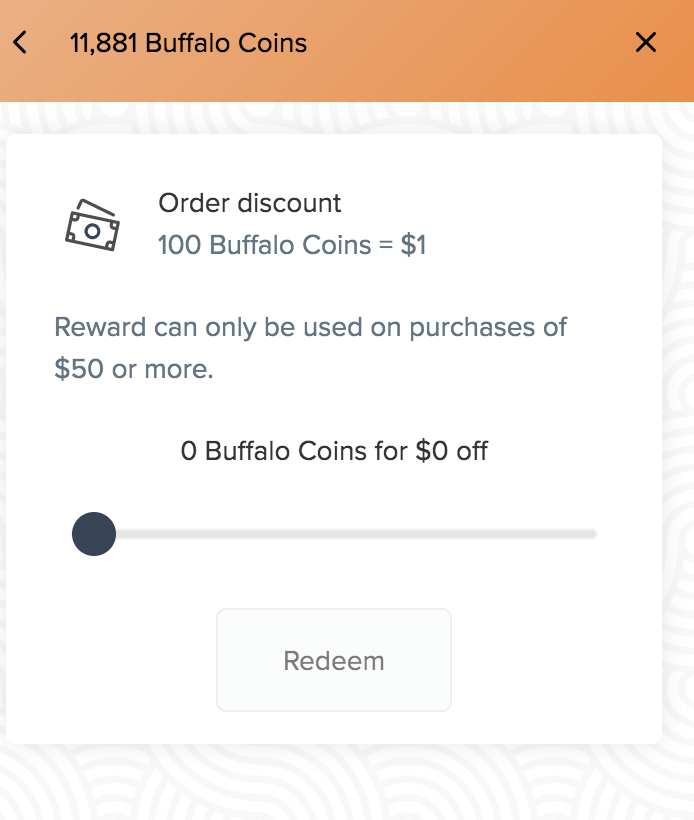 Move the slider to the desired amount of coins.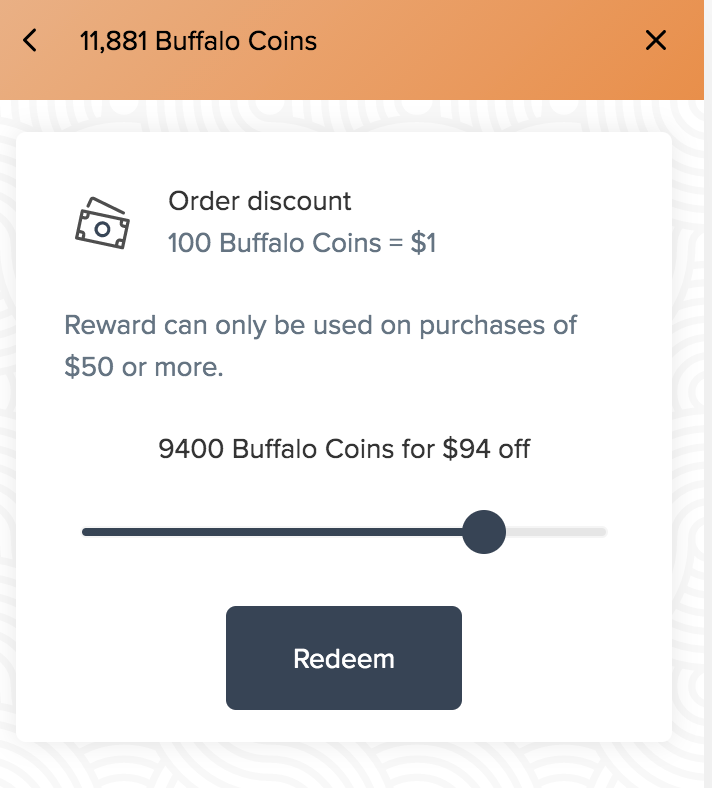 Click Redeem and you will receive a code to use at check out.
If you click apply code. It will allow you to apply the code to check out immediately.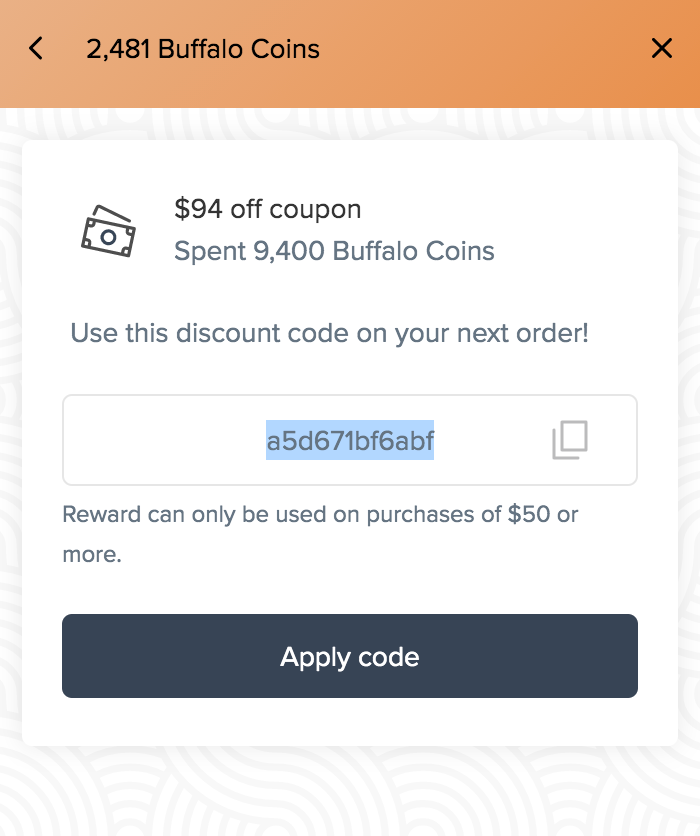 You can now use or share your code.
How to find rewards you didn't use?
Alternatively, if you don't finish checking out, you can always access your code from the "Rewards gift icon", saved under your rewards.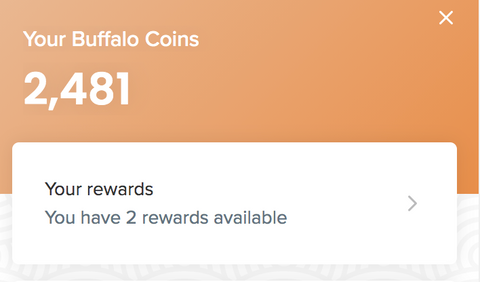 Click your rewards and you can see the code we created using the above process permanently saved until it is redeemed.