Get Your CPG Brand Noticed with These Unique Marketing Ideas
Brand new, innovative consumer packaged goods (CPG) brands are launching at a rate like never before. The industry is undoubtedly growing.
With such growth comes change.
Where the industry was previously dominated by larger CPG brands who aimed to fulfil most consumer needs, consumers are starting to turn their attention elsewhere.
They're on the hunt for unique, game-changing brands who understand their wants and needs.
That's why it's such a good time to be a growing, indie CPG brand.
But as a growing brand, how do you get your name out there? You'll need to set yourself apart from the rest.
Get your creative thinking hats on, because we're going to explore different ways to get your brand noticed.
But first, let's discuss the importance of goal setting.
Set marketing goals
Setting goals, objectives or key performance indicators (KPIs) will be your measure of success.
Without goals, how will you know if your marketing efforts or ideas have been worthwhile?
It's important that you know how to set these up in order to get them right. For instance, setting the goal to 'increase revenue' isn't a good goal because it's not helpful.
The SMART goal framework is a good starting point; it stands for specific, measurable, achievable, relevant and time-bound.
A good goal therefore might be 'We will increase the revenue of our organic baby food by 10% each month for the next 12 months'.
This is a much better goal as it states where you'll increase revenue, it's optimistic yet doable and you can measure whether you're on course.
You could do the same for any marketing goal. Whether you wish to grow your social media presence, drive more web traffic or increase your domain authority - setting considered goals will keep you focused.
Now that you know what you want to achieve, let's look at how you're going to achieve it.
Marketing and PR ideas for growing CPG brands
Brand identity and packaging
Perhaps you shouldn't judge a book by its cover, but you can pretty much guarantee that consumers will judge a product by its packaging.
You may have developed the most refreshing drink in history - if the presentation isn't up to scratch, many people won't give it a chance.
So what part of your CPG packaging is the most important? Research from Branding Strategy Insider suggests that it's color - followed by shapes, symbols, then words.
Together, these will form your product's 'shelf identity'. You'll want to not only draw in the eye, but also leave an impression - a good one at that.
Need some examples of brands that have nailed their identity and packaging?
Coca-Cola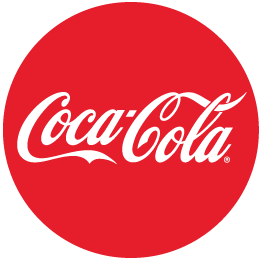 Coca-Cola has some of the most recognizable branding on the planet. And for good reason.
The iconic red color and swirling font immediately draws in the eye. It's simple, yet effective.
Even the shape of the bottle is famed. The unique design is patented, so that when you see it, you know that you're getting the real Coca-Cola.
Oatly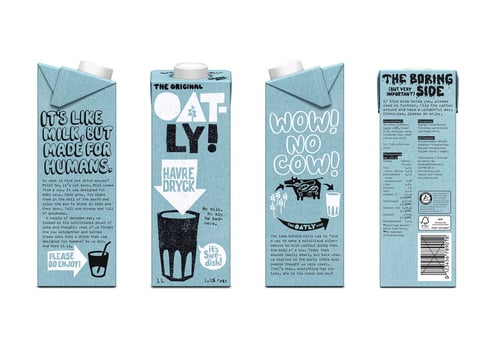 The packaging is one of the main reasons that this oat drink brand is so well known.
The brand didn't originally have much of a budget for marketing, so they made their packaging an advertising space.
The product itself is very simple. Just organic Swedish oats, water, and some salt for flavoring.
Yet, the Oatly brand is far from boring. They even managed to make the 'boring side' of the carton - which they aptly labelled - interesting, with a comical foreword about how it might be a bit boring.
Anyone would surely be lying if they said they didn't go on to read it - just out of curiosity.
Purpose driven marketing for CPGs
Supporting a cause isn't necessarily a new phenomenon for CPG brands. In fact, with 64% of people avoiding brands that don't have an excellent social impact, it's becoming more common than not.
But that doesn't mean that you can't get creative. You could create an unexpected product that donates the profits on sales. You could organize or attend charitable events or simply promote awareness around an important issue.
Here are some admirable examples:
Ben & Jerry's
This dessert brand is well-known for its activism. One particular instance of Ben & Jerry's cause marketing was when they created a new flavor called 'Empower Mint' to promote democracy.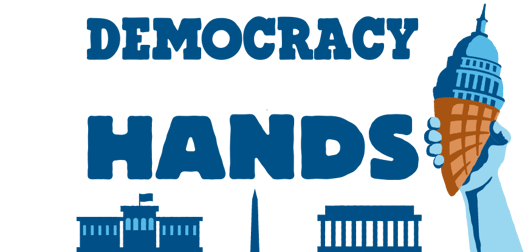 Their campaign 'Democracy is in your hands' aims to educate and spread awareness on the issue that many barriers exist in low income communities which makes it harder to vote.
Mythical Kitchen
Mythical Kitchen is a YouTube channel hosted by chef Josh Scherer. He teamed up with other YouTube chefs to promote the #LeftoversChallenge.
The social media campaign was created to support the Restaurant Workers Community Foundation. The idea was to encourage people to make creative meals using their leftovers, before donating to the charity.
The donations were used to keep restaurants and staff afloat during the pandemic of 2020.
This was a really unique campaign that got people actively involved - rather than just asking for a donation. It helped to spread brand awareness for both the charity and the chefs' brands!
That's what you'd call a win-win.
Brand partnerships
Partnering up with other brands is a sure way to get your own CPGs noticed by consumers.
Firstly, you'll get a 'cross-pollination' effect, whereby the loyal customers of this other brand will encounter your brand and come to see what you're all about. If they like you, hopefully they'll stick around.
Another bonus is the effect of endorsement. If you've made it far enough into a brand partnership that you've got a joint product up on the shelves, then the brand you've teamed up with must approve of you.
The customers who trust that brand will be inclined to approve of you too.
Here are some partnerships of note.
Lady Gaga X Oreo
CPG partnerships don't always have to be obvious. Take it from the limited edition Lady Gaga Oreos.
The cookie sandwich brand partnered up with the international pop star to 'spread musical messages of kindness'. They encouraged the star's fans to send musical messages to friends and family, to be in for the chance of winning prizes associated with Lady Gaga.
The color palette of the CPG packaging and cookie embossment was inspired by Gaga's latest album Chromatica.
True Gaga fans would have probably purchased Oreos at some point in the duration of this partnership.
Beyond Meat X A&W Canada
Beyond Meat is a meat alternative CPG brand that strives to be as close to meat as possible, without compromising on flavor.
What better way to prove this than to get their product into a fast-food chain?
The ongoing partnership has seen the launch of plant based chicken nuggets as well as burgers.
​While A&W Canada reap the benefits of attracting new plant-based clientele to their restaurants, Beyond Meat gets the stamp of approval from a chain that champions meat.
Video content marketing
Video is an essential part of modern day marketing. There are endless ways that you could use video to creatively market your CPG.
Let's say you make a food product. You could create tutorials on how to cook using your product, produce cinematic ads or make viral campaigns with influencers.
Shall we take a look at some CPGs who have done a good job of it?
Hershey's
When a town missed out on their community festival in 2020, a group of students decided to bring everyone together with smores.
Hershey's heard about it and sent along 40,000 candy bars to help make it a success.
Hershey's filmed the group talking about how it was a Hershey's advert that inspired them in the first place. It's a feel-good video that shows the generosity of Hershey's and how the community owes the success of their event to the chocolate brand.
This is a cause-marketing meets video-marketing scenario. What's the lesson here? If you're going to do something good - create content from it!
This could go beyond video. The brand could share photos to their Instagram page, tweet about the event and more.
HOPE
HOPE Foods is a healthy CPG brand that aims to create food and communication that 'nourishes the mind, body and soul'.
They got the memo about partnering up with other brands and they kept it simple. Most importantly, they didn't have to invest in a whole new product.
Instead, they filmed a simple recipe video in partnership with BOU in which they made a Soba Noodle salad - using their ingredients, of course.
Now if anyone searches for such a recipe, HOPE and their organic hummus are likely to pop up, spreading brand awareness.
Need help getting noticed by retailers?
We've given you all the inspiration for marketing your CPG products to the world, but now you need to make sure that your food or beverage products are stocked and ready for consumers to find.
Buffalo Market is the leading distributor in purpose-driven brands. We can help to get your products into the right retailers to reach the right customers.
If you make products that are good for the planet and good for people, don't hesitate to get in touch.