Going organic for your CPG: should you, could you?
The word organic was once a niche term, used only by the most health and environmentally conscious among us. Today, it's become much more mainstream.
In fact, sales of organic food products in the US leaped by a record 12.8% in 2020.
It's become quite the buzzword. More and more consumers are opting for organic food and drinks, trusting that it's better for their own well being as well as the planet.
Fruit and veg aren't the only occupants within the organic market. Many consumer packaged goods (CPG) brands are picking up on the trending topic, introducing various other organic products onto the scene.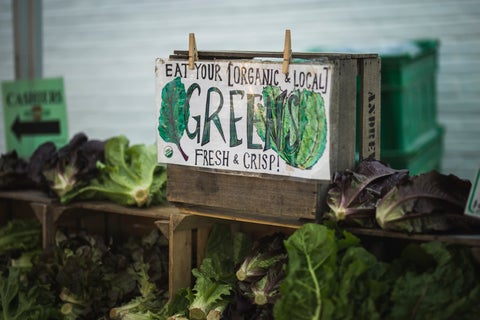 What does organic actually mean?
To be organic is to be grown as naturally as possible. According to the US Department of Agriculture (USDA): 'Produce can be called organic if it's certified to have grown on soil that has no prohibited substances applied for three years prior to harvest.'
This means no synthetic fertilizers or pesticides. But what's so bad about them? Well, they could potentially be harmful to ingest. Plus, they can often leach into the local water supply and contaminate clean water.
If a chemical substance must be used for one reason or another, it must first be approved according to strict criteria.
CPGs must contain at least 70% organically produced ingredients to state that they are 'made with organic *insert ingredient*'
Why your CPG brand should go organic
Where the consumer goes, you need to follow. The organic market is growing like cress on a windowsill (pretty darn quickly).
Consumers have cottoned onto the fact that you quite literally are what you eat. If you eat healthily, you'll likely have more energy, fewer illnesses and generally feel healthier. It can't be great to eat foods that have been grown with insecticides or other synthetic substances, so going organic really makes sense.
Yes, the organic label can cost a few extra bucks. But consumers are realizing that it's definitely worth it.
After all, health is wealth, right?
The opportunity for CPG organic brands is ripe for the taking. Think about it. When's the last time you saw organic prepared meals? Organic tinned food? Organic drinks? They might exist, but they're few and far between. The competition isn't anywhere near its peak yet.
With all the organic hype, it still only currently accounts for around 6% of total food sales in the US. This means only one thing. The explosion of the organic food market is still yet to come.
That makes it the perfect time to get your CPG brand's foot in the door.
It's expected that the global organic food and beverages market will reach $620 billion by 2026. Who wouldn't want a piece of that pie?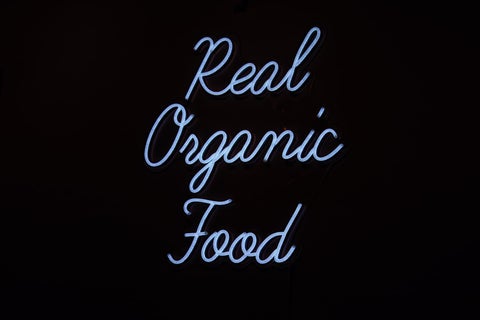 How to go organic
Ready to take the plunge into organic? Good choice. Here are the key factors you should consider:
Revisit your supply chain
Where do you source your ingredients from now? Do they have organic offerings?
If not, it might be time to seek out new suppliers. It may cost extra, but as we said, consumers are willing to absorb that cost. You could be a bit cheeky and bump up that profit margin a fraction higher. But be careful here, you don't want to exclude any potential customers.
Reach that 70% threshold
As we mentioned earlier, CPG products can't be considered organic unless at least 70% of the ingredients are organically produced.
Don't fall into the trap of only going 60% organic because you'll still probably have to raise your prices and you won't even be able to say that it's because you've gone organic. You'll definitely want to brag about that on your packaging.
Get the packaging right
Speaking of packaging, you'll need to make sure that your product looks the part. To go organic is to favor all things natural, so reflect that in the packaging. Rustic vibes with brown and green hues are a sure-fire way to entice a conscious consumer.
Is your packaging recycled, recyclable or compostable? If your customer chooses organic to help the planet, then they'll want to see that the packaging is doing the same.
Get certified
You'll need to get yourself an organic certificate to prove that your food or beverage product meets the USDA's organic standards.
An agency will review your ingredients and products to check that you're up to scratch. You'll need to provide the following documentation from your suppliers, so it's worth asking for it right away so that you're prepared:
Organic Operating Plan (a comprehensive list of all the supplier's organic ingredients)

Current Organic Certification

Specification Sheet, for each ingredient

Certificate of Analysis (COA), for each ingredient with the most recent lot
Consider your current branding
The organic market tends to favor the underdog. Consumers are warier of larger CPG brands when it comes to going organic.
Think about it. If you saw a brand giant marketing a new organic product, you'd instantly picture products going through the same food processing, then having the organic label whacked on at the end.
On the other hand, when you come across a brand you've never seen before, with quaint packaging and a dedicated brand, it's far easier to trust.
If you are a larger CPG brand, consider creating a sub-brand to overcome this issue.
Make your products even healthier
Organic ingredients are just one aspect of health-focused products. Conscious consumers will look for other attributes from CPG brands such as raw ingredients, reduced sugar contents and more. If you're not thinking about it just yet, it's definitely something to consider in the future.
Get your products into new retailers
With your new organic status will come new opportunities. Retailers that may have previously been out of reach could potentially now be open to stocking your products. Always wanted to get stocked in Whole Foods? Now's your chance.
Still hesitant? Trial it out
If you're hesitant to take dive straight in and go organic, not test the waters?
You could first try releasing one organic version of an existing product. Monitor the reception of this new product and see whether or not it sells. If it's unsuccessful — at least you gave it a go!
Need help getting your new products stocked?
We just so happen to specialize in getting organic products into retailers. They don't just have to be organic, as long as they're good for people or good for the planet.
Whether you're looking to get your product into the right stores, or you're a store looking for some new purpose-driven, popular products, get in touch with Buffalo Market today.