How Boutique Grocery Stores Find New Products
Consumers are more motivated now than ever before to put better foods into their bodies, whether it be for their health or the health of the environment. In 2020 alone, the sales of natural, functional, and organic foods and beverages climbed up to $186 billion — a 13% increase from the previous year.
And it's not slowing down.
Consumers are no longer visiting only your run-of-the-mill chain grocers, instead frequenting boutique grocery stores to find unique products to fill their pantries with. But how do boutique grocery stores find new products?
Keep reading to learn more.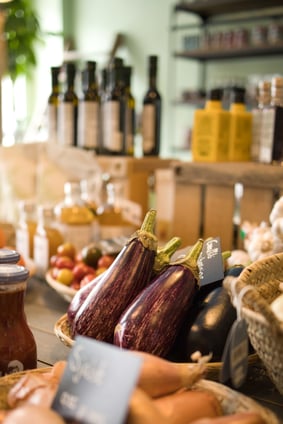 Why is a boutique store different?
There are several things that make boutique stores different from their general retail counterparts. When it comes to boutique grocery stores, the primary thing that separates them from the larger supermarkets is the hyper-localized experience they offer.
Think of it this way: local grocery stores are a big part of a community and the everyday life of most individuals within that community. Therefore, every little detail and personal touch put into a boutique grocery store offers shoppers an opportunity to enhance an otherwise mundane routine.
This experience is most often characterized by a limited or specialized product variety that may be difficult to find elsewhere.
It may also be characterized by a theme of the boutique store itself, such as gourmet wine and cheese or a candy section that sells traditional types of candy versus name-brand packaged sweets.
These things initially evolve from the founding grocer's passion for a certain type of product or several products. (Think: Dean & DeLuca and their passion for olive oils.)
How do boutique grocery stores find new products?
Offering fresh and unique products is the main ingredient to a boutique grocery store's success.
But, how do these grocers continue to find products that resonate with their vision and keep their local customers coming back for more?
Shop directly through manufacturers
For many grocers, working directly with the manufacturers is the best way to avoid all the middlemen and focus solely on the products at hand. Of course, this works best for boutique grocers who need large quantities of specific items as manufacturers often require a minimum order of quantities (MOQs) for most products.
Work with wholesalers
Working directly with manufacturers is often time-consuming and expensive. That's why many boutique grocers choose to work with wholesalers instead. Wholesalers act as the middlemen between manufacturers to find grocers large quantities of certain products.
They also take care of the logistics so the grocers only have to focus on placing their orders on time.
Make their own products
Boutique grocers also often create their own products, especially if they're niche-driven and trying to further their brand.
Of course, it takes a small team and labor costs to produce quality products to meet certain demands.
Use social media
In today's digital world, many boutique grocers are turning to social media to locate and source unique products to stock their shelves with. It's as simple as searching through hashtags or searching through your own network.
It's also a great way to see what types of products are in high demand in your own community.
Attend food events and trade publications
Expos, buying shows and industry associations offer ample opportunities to learn about the upcoming trends in the food industry. These events also allow grocers to meet with manufacturers, wholesalers and suppliers face to face to check out their products firsthand and establish relationships.
There's an event for just about every good category, and for those who cannot attend events, there are trade publications. Trade publications like magazines pose as great sources for new product ideas and supplier information. You can get an excellent insight into new trends and which vendors are offering the products you're looking for.
Use word of mouth
Whether they're attending an event, chatting online, or shopping in another boutique grocery store, grocers talk.
Using word of mouth also enables them to establish strong connections through a vetted network — and possibly get a discount.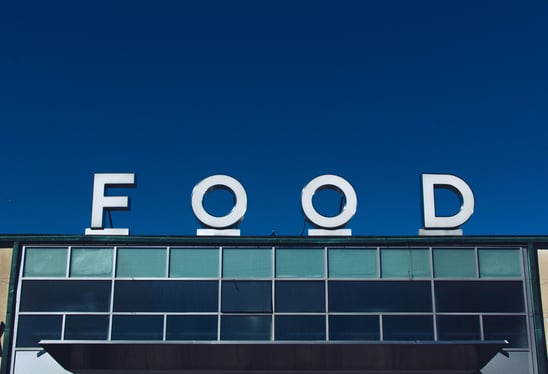 4 tips to get your products in boutique grocery stores
If you're looking to get your unique products on a boutique grocer's radar, it's important to understand not just how they find their products but how to pique their interest.
Here are a few tips on how that's done:
Get to know the store's visions
As mentioned earlier, boutique grocery stores are unique. They cater to certain populations and are often associated with a theme that ties into their vision. The first thing you'll need to do is figure out what that vision is and where your products fit into it.
If the vision revolves around health and wellness, zero in on your healthiest products. If their niche is cultural foods, check your inventory for the authentic and exotic flavors of the world.
Bonus points if you've got locally sourced or made products that'll benefit the community.
Consider your unique selling points
Understanding your own unique selling points (USPs) is a key component of business planning in general. It's also fundamental in how you'll seal the deal with boutique grocery stores as it's how you'll demonstrate your ability to meet their needs.
So, think about what you can offer them that your competitors can't. Or, think about how you can offer what your competitors are offering but in a much more efficient way that ties into their vision.
Market your brand
Creating a specific brand identity and image is the single most important thing a business can do today. People aren't just buying products and services, they're buying into brands and what they stand for.
You'll need to dig deep and go beyond what you're selling product-wise and sell your brand's voice and image. It's especially important to do this via social media, as it's the best way to connect directly with your target audience and encourage engagement around your products.
More importantly, you'll want to ensure that the boutique grocers you're targeting respond to your brand marketing.
Get a specialized distributor
If you're aiming to get your products on the shelves of boutique grocery stores, you'll also need to establish relationships with specialized distributors. These are the companies that have a direct line to boutique grocery stores, and they'll handle everything short of marketing to get your products on those shelves.
Buffalo Market is a specialized retailer that reaches large and small grocery stores alike. They have a keen focus on efficiency and transparency to ensure that grocery store shelves are stocked with local and quality brands that unique communities love.
Retailers choose Buffalo Market to access the brands consumers need and want, which are increasingly unique, mission-driven, and better for consumer health and the health of the planet.
Get in touch with a specialist from Buffalo Market today to learn more about how you can get your products into the stores you dream of.