How Does a Food Distributor Make Money?
When you run a business, it's important to know the ins and outs of the whole industry you work in.
Having an understanding of the bigger picture is essential for making your business run smoothly. And the food industry is no exception.
As a CPG, it can be really beneficial to have a good grasp on how food distribution companies function and succeed.
Here, we'll go through the way that food distributors earn money, and what that means for you in terms of the fees and percentages you should expect to pay.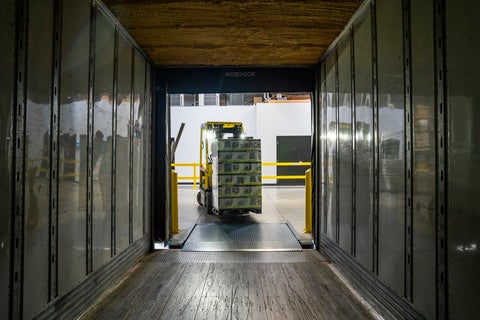 What are the different types of food distribution companies?
A food distributor is in charge of getting a brand's CPG stocked in stores. They take the products from the manufacturer to the store, take care of shipping, storage, and orders.
Here's a quick rundown of the different types of food distributors:
Cash and Carry distributors
These distributors are in one static location, they don't transport goods. Instead, Cash and Carry distributors operate warehouses that can be visited in person by food service operators – usually restaurants, caterers, and nonprofits. They purchase the products from the warehouse and receive the goods on the spot.
Cash and Carry distributors make money by buying products from CPGs and selling them at a profit, which helps cover rent, salaries, and transportation.
Redistributors
Redistributors enable small food distribution companies to thrive. They purchase goods directly from manufacturers, which they then distribute to smaller distribution companies who don't have the capacity to handle bulk quantities of products.
They also deliver direct to some restaurants and food service establishments, allowing smaller businesses to order products without needing to fill up (or pay for) a whole truck. Redistributors make money by either taking a percentage from the original CPG company, or by purchasing their goods outright then reselling them onwards.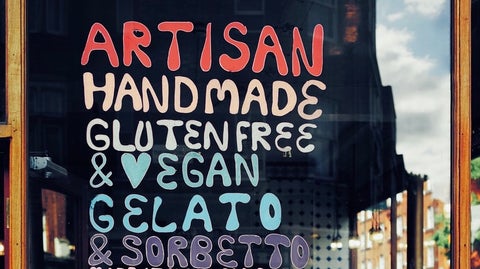 Specialty distributors
Specialty distributors stick to one specific niche within the food and beverage world. This could be halal or kosher foods, gluten-free products, or organic goods. By sticking to one specialty they can ensure customers that there will be no potential cross-contamination.
This kind of distributor is often a lot smaller than other big players in the game. But while they may only cater to a small group of CPGs and food service operators, they're an essential part of the bigger picture.
Broadline distributors
These guys are the most general type of food distributors, and run a pretty straightforward operation. They typically handle thousands of products in massive volumes, so their main clients are grocery stores, fast food outlets, and chain restaurants.
An upside of working with a large broadline distribution company is their low costs, especially for volume buyers. They're established companies who have a huge customer base.
Many smaller food service operations who aren't large enough to work with broadline distributors will often form or join group purchasing organizations, banding together to take advantage of bulk-buy discounts.
What margin do food distributors take from CPGs?
A food distributor will nearly always take a percentage over an upfront flat fee.
This could be anything from 10% to 25% –– so you really need to get that information straight away, and adjust your product margins accordingly!
Smaller, specialty food distribution companies may charge you more, but in turn you could get a more personal level of service. Meanwhile, massive corporations may take a smaller percentage but won't have the same connection with your brand.
There are also different levels of work that a food distribution company will do for you, which will change the amount you'll pay them.
For example, a broadline distributor (e.g. Sysco) may only charge 10%. In return, they'll ship your products, store them in warehouses if necessary, and deliver them to grocery stores.
But more specialized companies, like Buffalo Market, will charge a higher percentage. A small, niche food distributor who focuses on organic and sustainable products, Buffalo Market also takes time to work one-on-one with their CPG brands.
Rather than just acting as a delivery service, a smaller distributor is likely to also do sales and promotional work for their clients. That's why it's reasonable for them to take 20 to 25%.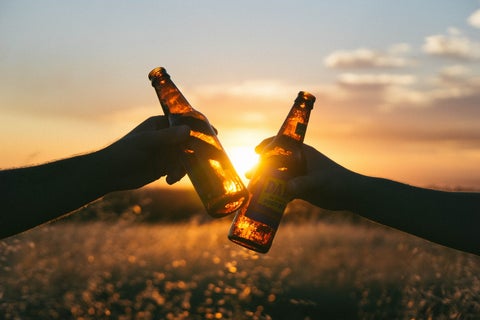 Why do CPGs need to work with a good food distributor?
When you're a small business, the thought of handing over 25% to your food distributor can be daunting, which is why many people end up going with big, impersonal corporations. It makes financial success!
But there are definitely many benefits to working with a good food distributor, with whom you can build a two-way relationship.
1- Customer service
If you're just starting out in the world of CPGs, it can be hard to find your footing. There's a lot going on! Working with a small distributor that prioritizes customer service can be a much-needed helping hand.
2- Your products get to the right places
Any food distributor worth their salt has connections and relationships with a variety of different retailers. They can help get your foot in the door, and get your products in front of the right people. While a smaller, more specialized distributor may have fewer connections, they're more likely to get your brand in front of the right type of customer. For example, a niche organic, vegan cracker might have more success at a farmers' market than at a 7/11.
3- Sharing your brand values
Whatever distributor you choose to work with, it's essential that your values and ethics align. It's no good being an organic, sustainable brand and partnering with a major food distributor whose parent company is an oil mining corporation. With a specialized distributor, it's easier to establish where they stand on issues you care about.
That's why we're so transparent with our CPGs. We're passionate about making the planet a better place, and do everything we can to support businesses who feel the same.
Keen to learn more? Get in touch today and see how we can work together!