How To Improve Your CPG Website For Users
Traditionally, developing an exceptional website with the best possible user experience wasn't top of a CPG brand's to-do list. Selling in stores and via partner websites meant maintaining a great CPG brand website just didn't feel worth the time and money required.
But over the past year or two the industry has altered – dramatically.
Changing customer expectations and the growth in direct to consumer (DTC) sales means the CPG website world is getting a shake-up. Thanks to the pandemic, here in the US we saw ten years of ecommerce growth within just a few months.
That's why many brands are seeking to improve their CPG website for users - increasing their CPG sales and their access to valuable customer data in the process.
Want to join them? Here are some tips for giving your CPG website the glow up it needs.
10 ways to improve your CPG website for users
Ace your design
First impressions count. A confusing or cluttered website is likely to increase your bounce rate.
In contrast, a well-designed website with clear company branding instils instant trust amongst your users and encourages them to stick around.
Good design helps a user to understand and navigate your site. It also guides them gently through your user funnel.
Contrast, color, layout, font, white space – all of these elements have to come together with brand and user in mind to ensure the best possible on-page experience.
Ensure mobile responsiveness
We're increasingly happy to shop on our smartphones. In fact, in 2021 the majority of CPG conversions took place over mobile devices.
Users expect your site to be mobile responsive and will quickly click away if they're struggling to use the mobile version of your website.
Some developers recommend a mobile-first approach to web design. This is because it's easier to scale up a mobile site to its desktop version, rather than vice versa.
But however you approach your mobile site, ensure design and user experience work beautifully on all devices.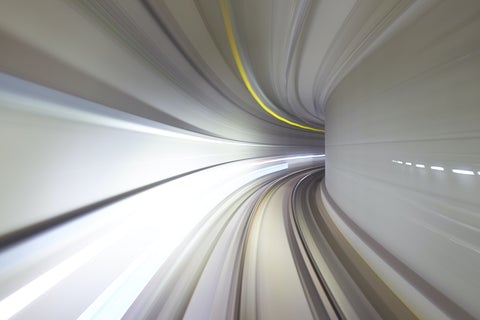 Optimize page speed
Site performance has a huge impact on user experience. Just think – how often have you clicked away from a site that took too long to load?
Amazon calculated that if its site was just one second slower, it would lose $1.6 billion in sales each year.
Whilst we might not be talking in the range of billions when it comes to your website (or any other website other than Amazon for that matter!) – you do stand to lose a large proportion of traffic and sales if page speed is slow.
So work with a web developer to optimize page speed and keep users on your site.
Include clear CTAs
Each and every page on your website should have a clear call to action. This helps you to guide site visitors further into your user funnel.
A few CTA rules?
Ideally only one per page

– otherwise things get confusing for a user

Make your CTA look clickable

– presenting it as a button is the easiest way to achieve this

Put it above the fold

– this means users can see your CTA without having to scroll down your webpage

Make it really noticeable

– like that big, red "Do Not Press" button in cartoons, your users should be drawn towards it

Play around with design

– maximize color, font and size to make your CTA pop

Include great copy

– the right text encourages a user to click and also tells them what they can expect if they do
Create appealing product copy and visuals
Customers come to your website wanting to check out your product range and learn more about it. So ensure your product descriptions and videos are pitch perfect. That might mean enlisting the help of a professional photographer and copywriter.
Maybe include a few videos too. Online customers don't get the chance to see and feel your CPG product in real life. So get as close to the in-store experience as you can.
This will give users a ton of insight into your product – and encourage them to add it to their online cart.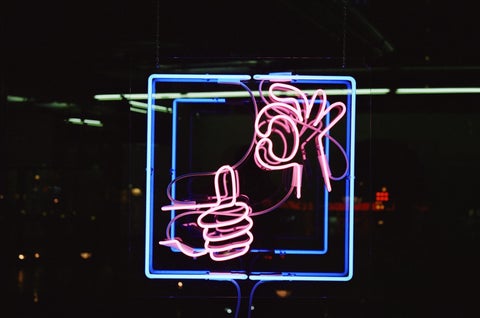 Highlight product reviews
Eighty nine per cent of online shoppers read reviews before buying a product. And 79% of them trust online reviews as much as a personal recommendation.
Consumers are reassured by reviews – and when they trust in your brand, they're much more likely to buy (whether that's through your website or a partner retailer).
So encourage your DTC customers to leave reviews on your site – or on a popular review site that you can embed within your own.
Then – once you have reviews – build them into your website. Display them alongside every product in your range so customers don't have to navigate away from your site to find them.
Create pages or posts that answer FAQs about your products and brand
Having lots of well-crafted, customer-focused content on your website helps you to reach users during the research phase – and helps customers to make purchasing decisions.
So how do you decide what content to include?
Take a look at the FAQs customers send to you directly, via email or social media. Also look at any commonly searched keyword phrases associated with your brand. And consider what CPG competitors are doing too.
These days – in response to customer demand – most CPGs choose to include detailed information on ingredients, sustainability and supply chain as well as stuff like recipe ideas, community projects and content related to target market interests.
By starting with research, you can create SEO optimized content that users find useful and actually want to read, for every stage of the customer journey.
Develop a great search function
According to ecommerce research, the 15% of customers who use site search account for 45% of ecommerce revenue – so maximizing their experience is really important.
Google and Amazon are the kings of search. If a customer can't find what they want on your site they'll simply bounce back to the big guys where your products will appear alongside a host of competitors and their paid ads.
So taking the time to develop a decent search function on your website, particularly if you have a big range of products or a wealth of content, could be well worth the investment.
Make it easy for users to get in touch
There are bound to be questions your website just doesn't answer. And if you're selling DTC, customers will inevitably have queries about their orders.
Some websites offer live chat, providing instant online conversations with users. But if this feels like a stretch for your brand, improve your CPG website for users by making contact information or a contact form easy to find and use.
Mine your data
For too long, CPG brands have had little access to valuable customer data. With a growth in CPG web presence and in DTC sales, that's no longer the case.
With the help of Google analytics, or another web analytics tool, make the most of your data and all of the super useful insights it provides.
Use it to find out about your customer demographics

Use it track customer behavior

Use it to work out which CTAs perform best

Use it to identify your best performing content

Use it to find the holes in your sales funnel
Then harness all of this information to improve your CPG website for users all over again.
Want to stay ahead of the curve? Get your fill of CPG industry insight over at the Buffalo Market blog.