How To Sell Your Products To Target
If you're looking for a big retail chain where you can sell your products… look no further than Target!
With over 1900 stores across the US, they're the country's eighth-largest retailer. Not just a superstore, Target has been cemented as a beloved shopping experience through social media and memes.
Target's tagline is "'expect more, pay less". This means good quality products, at lower, more affordable prices. Does that sound like a good fit for your brand? If so, read on!
First, it's important to understand how Target operates
Though it is a huge national chain, Target prides itself on being a family-focused company. Their mission statement is "to help all families discover the joy of everyday life".
Target also has a strong emphasis on female-owned business –– nearly half of all Target retail stores across the US are run by women.
The company has set clear goals to champion and support diversity within its supplier base. In the summer of 2020, Target established the Racial Equity Action and Change (REACH) committee –– a group of diverse senior employees who are striving to accelerate their diversity and equity strategy. Not only is it to support their Black staff and customers, but it extends to maintaining diversity in their suppliers as well.
As part of REACH, the company committed to spending more than $2 billion with Black-owned businesses by 2025, to help these small companies grow and thrive.
So even though it may seem like a giant corporate monolith, Target is out here to help the little guys.
The company makes a point of building strong, lasting relationships with its suppliers. Target wants everyone, from customers to vendors, to have a good experience with the brand.
How to become a Target supplier
Applying to become a Target supplier couldn't be easier. You simply have to fill out a form on their website, which will be sent to their merchandising team. They'll get in touch if they think your products are a good fit.
Ways to increase your chances of getting stocked in Target
Get a foot in the door with the buying team.

When you apply to have your products stocked in Target, it would help if the merchandising team who reviews applications already knows about you and your brand. You could get in touch via LinkedIn or by calling the head office and leaving a message with your name and product.
Spend some time in-store to get a feel for where your products will be.

Determine the aisle and location where your stock will be placed, and even speak to the manager and find out if they think there's a market for your product.
Work with a broker who can help you with the process.

As a small business, it can be daunting to pitch yourself to a huge retailer like Target. Working with a third-party middleman like

Buffalo Market

can take the stress out of the process, especially if it's your first time applying to a big chain store.
So how do you know if you're a good fit for Target?
Like most national retail chains, Target has a high standard for its suppliers. Before you apply, you should familiarize yourself with the requirements that all suppliers must meet.
We suggest you:
More hot tips to set yourself up for retail success
Shape up your social media
Your social media platforms are often the first introduction that people have to your brand. And that's not just consumers, but retail buyers as well. The more polished and professional your social pages look, the better they will reflect on your brand.
Before applying to be stocked in Target, invest some time in getting your pages up to date. Check that your links are working, that your bio is relevant and contains keywords, that you're posting regularly, and that your content looks fresh and cohesive.
Consider your packaging design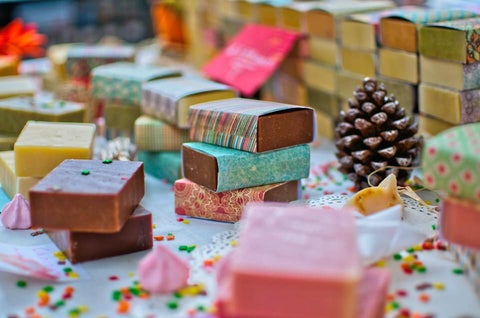 If you're used to selling only through online channels, retail is a whole new ball game. Your product has to physically stand out on the shelf, which means it's time to get creative with your packaging. Think about what sets your product apart from your competitors, and be sure that you convey this with your packaging choices.
Anticipate the need for increased volume
If you're accepted to stock your product on Target shelves, you're going to need to ramp up your production pretty quickly. Have a clear idea of what this will look like for your business, and the exact steps you'll need to take, to cover your new volume of sales.
Research your price points
Target shoppers expect value –– it's right there in the store's motto, after all!
Any products you sell in Target need to be good quality, but still have an accessible price point for your customers. Do a little research to find out the retail prices of similar products that are already on the shelves at Target, and use those as a guide. You don't want to be overpriced, but you also want to make sure you're turning a profit!
Read through Target's standards before you start your application
As we listed out above, Target has certain benchmarks and standards that your products need to meet before you can be enlisted as a supplier. Before you start the process, make sure yours qualify; you don't want to waste all your time with applications if they're not suitable.
And get familiar with the market and business as a whole
The best way to succeed in the food and beverage business is to be across everything that's happening –– from food standards to policy updates.
Check out our blog
over at Buffalo Market, where we share everything you need to know to keep your business thriving!