Seasonality: Why are CPG Promotions Important This Time of Year?
November to January is arguably the biggest season for retail in the US. Thanks to major sales and holiday shopping, brands across all markets are likely to see a spike in sales.
That's why the last few months of the year is an opportune time to focus on promotions. You can tie promotions into the season, and present yourself to shoppers when they're actively looking to buy.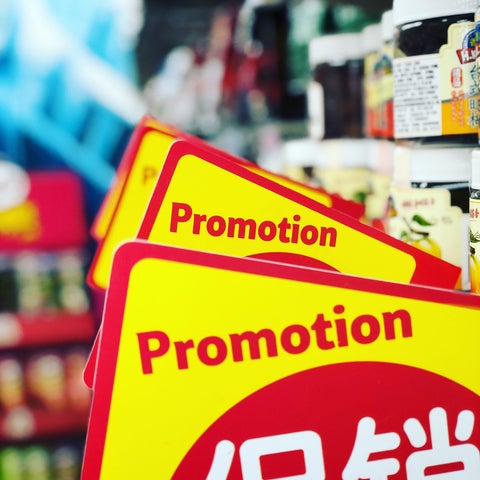 As a CPG brand, now is the time to be considering your holiday promotional strategy
There are four major shopping events that you can work around:
Black Friday, the day after Thanksgiving, which kicks off the season.

Cyber Monday, after Thanksgiving weekend, for online shopping sales.

Christmas and holiday shopping, which ramps up in the last week of November and lasts until December 24th.

January sales, which often kick off on January 1st but sometimes even begin the day after Christmas.
Black Friday is so named because businesses operate at a financial loss (in the red) until the day after Thanksgiving, when huge sales finally allow them to turn a profit, or put them in the black.
Is Black Friday and holiday shopping really that profitable for CPGs?
Yep! Let the numbers speak for themselves:
The holidays — late November to early January — are a big deal! Nearly 30% of the entire years' worth of retail spending falls in this short two month window.
As a CPG brand or retailer, you'd be mad not to jump on board with a seasonal promotion!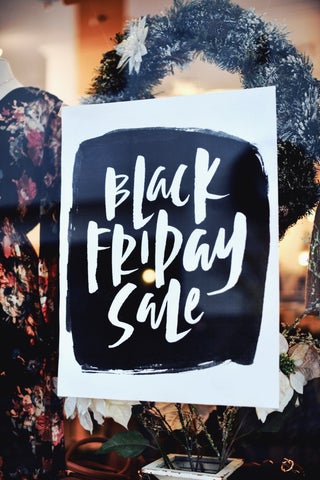 Kick-ass examples of seasonal promotions from CPGs
Starbucks' red cups
You know it's the holidays when Starbucks' red cups come out! This started as a fun Christmas marketing ploy from the brand, and has morphed into a cultural phenomenon, with new designs each year and an online tracker counting down to their yearly release.
It's a simple concept, executed flawlessly. The red cups stand out on the street and keep the Starbucks brand top of mind.
Krispy Kreme's 12 Days Of Donuts
The donuts brand celebrated Christmas in 2012 with limited-edition treats and festive packaging. The short-lived campaign created a sense of urgency within their customers –– they had to get in on the Christmas donuts quickly before they disappeared from shelves!
A limited-edition holiday product does wonders for boosting sales, especially in customers who might otherwise second-guess their purchase.
Budweiser's #HolidayBuds
In 2014, the beer company brought back original packaging from decades past, which would only be sold for a limited time. They announced the limited run by encouraging people to round up their friends and share a drink, then post on social media using #HolidayBuds.
The combo of a fleeting product and word-of-mouth marketing on social media was a real winner.
Everlane's Black Friday Fund
They're not a CPG, but clothing brand Everlane's charitable initiative would be a good strategy for any business during the holidays.
In a simple email and social media post, the brand announced that all profits from sales on Black Friday would go toward improving the working conditions at their Chinese factories.
Choose a charity or organization that aligns with your brand, and chances are your customers will feel passionate about it too. State the monetary goal you're aiming for, and tell your customers that you can't do it without them.

A couple of other tips to keep in mind when planning your seasonal promotions
Research

shows

that Google searches for recipes spike in the lead up to the holidays. If you're a food-based brand, consider sharing recipes for your customers on social media or your website.

Create gift guides, telling customers exactly which of your products would be perfect for specific people in their lives. (Eg. the busy mom, the retired grandfather, the creative teen, etc.)

Similarly, approach writers, publications, and influencers and work to get your products placed in their gift guides.

Allow your customers to create wishlists on your site –– rather than just adding products to their cart and abandoning it.
No matter what, don't neglect online shopping!
In 2020, the majority of seasonal shopping was done online. Yes, the pandemic was partly the cause, but for years Cyber Monday sales have threatened to overtake the more traditional in-store Black Friday.
Now more than ever, people are turning to the convenience of online shopping for everything from groceries to furniture.
Setting up your own online store isn't always feasible, so you'd be better off partnering with a distribution company who supplies to online and brick-and-mortar retailers.
That's where we come in
Buffalo Market is a leading distributor of purpose-driven CPG brands. We can help you get your dry, refrigerated and frozen food and beverage products out to a much wider customer base. Our experts will help you get the right in-store shelf space, and set up your online options. Get in touch today to find out more.