Should you launch with one product or many for your CPGs?
The consumer of today is very different from even ten years ago. In fact, the whole shopping landscape has changed dramatically in the last decade.
Of course, the astronomical rise in online shopping is partly to thank, as well as changes in consumers' expectations.
Nowadays, we're used to being able to buy whatever we want almost instantly, and have a huge range of items to choose from.
Say, for example, you need to buy a box of granola bars. Instead of facing two flavors from three brands on the supermarket shelf, you're now given the option of hundreds of varieties from dozens of brands, catering to every possible taste and dietary requirement.
The CPG market is overflowing: an average of 30,000 new products launch each year. Customers want variety, and now more than ever, they're open to brand switching and trying new products. One-third of U.S. consumers say they are actively looking for new products to try.
As a brand, it's your job to cater to that. Rather than seeing the saturated market as competition, see it as an opportunity for innovation.
The standard product launch processes that we're used to have gone out the window –– and CPG companies need to adapt to keep up.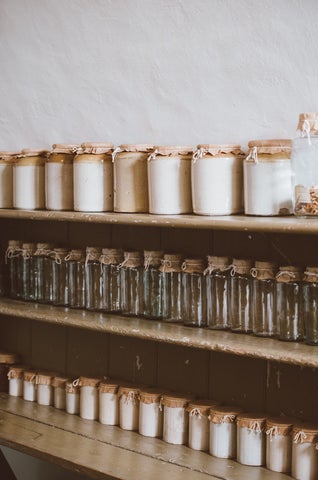 How to know whether you should stick to one product or launch multiple
We get it. It can be tempting to just keep things simple by releasing only one product at a time. That way you can really focus on it and make sure you nail it. But sometimes you need to take a risk and go big.
Some of the biggest companies in the world only have a handful of products – think Crocs, Spanx, Michelin – while others, like Johnson & Johnson, have hundreds.
On one hand, having multiple products can boost your brand recognition, drive higher sales and revenue figures, satisfy more customers, and help grow your company.
But at the same time, each product needs to be developed, marketed, and launched. Having multiple products will cost more money…and may not always pay off financially.
It's all about the balancing act. How can you reap the benefits of launching multiple products, without it becoming overwhelming or detrimental to your brand?
The benefits of launching multiple products at once
We love diversity
If your primary target market is under 35, you definitely need to keep things fresh and diverse. Millennials tend to prefer new brands, especially for food products.
There's been a growing sentiment among young Americans to move away from big-name brands and instead give their money to smaller companies.
According to recent McKinsey research, millennials are almost four times more likely than baby boomers to avoid buying products from "the big food companies".
This is something you can use to your advantage. The more products you have available for consumers to choose from, the more likely they'll find something they like and will become a repeat purchaser.
Take up real estate
When you're walking down a supermarket aisle, it's hard to know what to focus on –– there's so much going on, so many products vying for your attention! But if there's one brand with multiple products that look the same, that can be pretty eye-catching.
It's pretty simple: the more products you have, the more space you take up on grocery store shelves, and the more likely it is for new customers to reach for your product.
Similarly, if you're stocked in an online store, you want to be showing up in as many product searches as possible to drive sales.
There are over 40,000 products in an average-size grocery store. As a CPG brand you need to find ways to stand out in order to succeed.
Test the market
The best way to find out information about your customer base is by analyzing your sales figures. The more products you have out there for people to buy, the more you can learn about your consumers. Having multiple products on the market at once can give you valuable insights into what works and what doesn't.
It's a lot easier to tell which of your products are doing well when you have multiple others to compare them to.
Potentially high revenues
This one should go without saying. The more products you have, the more you'll sell, and the more money you'll make. Of course, this one depends on success in your product launches, but is still a potential benefit to consider.
Potential risks of launching multiple products
Losing your brand identity
Even if you offer a range of products to your customers, it's essential to keep your overall brand identity strong. Customers need to see all your products as belonging to one unified brand.
Nowadays, consumers don't choose their brand loyalties without careful consideration –– especially young people. In fact, 64% of people attribute shared values as the primary reason they will commit to being a repeat customer of a brand.
Make it very obvious, through packaging and marketing materials, that your new products belong to you.
Biting off more than you can chew
It'd be great to launch a hundred new products in one go, and for all of them to be a success. But unless you're a huge company like Unilever or Kellogg's, it's unlikely to be that easy. You need to make sure you've got the manpower to expand your existing lines.
Many small companies lack the infrastructure and the employee headcount to take on a whole new range of products. If you're a small operation, scale back your approach until you're financially ready to move up.
Distinguish between products
As a brand with multiple products, you'll find yourself in a balancing act. All your products need to be obviously linked, so consumers know they belong to the same brand. But at the same time, you need to make sure each product is distinct enough that they can tell the difference.
The last thing you want is to make products so similar that they make each other redundant.
It's a risk
Launching a new product is always a risk. Launching multiple at once? You've just increased your risk factor exponentially.
If your new products fail or don't meet targets, it could mean a pretty catastrophic hit for your business. It could mean financial difficulties, or you could lose existing customers who don't like your new offerings.
That being said, no one ever succeeded by playing it safe. It's all about weighing the pros and cons, making contingency plans for every possible outcome, and making sure your business is in the right place to take on this new challenge.
At the end of the day, it's up to you to make an informed decision
No one knows your business better than you. We can't tell you what decisions to make, but with all this information, hopefully you're in a good place to figure out exactly what's best for your company.
Want some more expert advice on how to market your CPG brand to the masses? At Buffalo Market, we work with small food and beverage companies to get their products placed with mainstream and upstart retailers, as well as food service establishments.
We like to focus on brands with food for the future –– sustainable, organic, and good for the planet.
Sounds like you? Get in touch today and we can have a chat about working together!