The CPG Market: San Francisco
The universe of consumer-packaged goods (CPG) has probably never been as exciting and dynamic as it is now. Despite the ongoing coronavirus pandemic, many CPG companies have been able to stay true to their values and missions, while continuing to deliver top-quality, innovative foods and beverages that are both good for us and for our planet.
Where is one of the most thriving areas for new, disruptive CPG companies globally?
San Francisco, of course.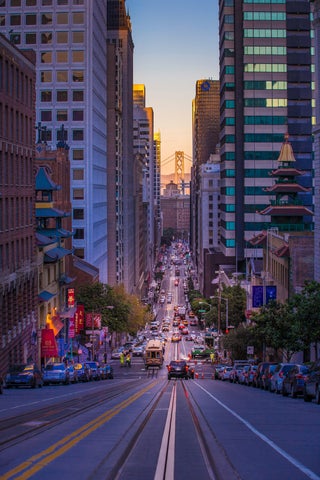 The Californian city is a stronghold of the latest and most inspiring trends that are leading the CPG market towards successful, future-ready operations that don't cost the Earth.
In this article, we'll dig deep into the San Francisco CPG market, its most prominent brands, the most inspiring trends and the best distributors in the area.
Chips, Shakes, and Ice Creams – Re-invented!
When we talk about eating snacks like chips and ice cream, or sipping on a chocolate shake, do we make it sound like a bit of a guilty pleasure? Well, these San Francisco-based companies have completely revolutionized the way you experience these popular mid-morning and late-afternoon hunger-busters.
Let's begin with a look at Wild For. With stores in both the San Francisco Bay Area and New York City, this brand offers whole grain superfood chips. Currently available in two flavors – sea salt, and sweet and smokey BBQ – a three-pack monthly subscription comes at less than $15 and bursts with taste and goodness.
These delicious, non-GMO, protein-rich (and fat-poor) chips are also vegan, Kosher, and gluten-free certified. Fueling the best marathon runners in the world, the Wild For TEFF CHIPS are one of the healthiest – and yummiest – ways to turn that sluggish post-lunch feeling into a moment of newfound, pure energy.
More of a sweet drink fan than a chip lover?
Après protein shakes are right up your alley!
Founded by Sonny McCracken – who was in turn inspired by his wife Courtney – the San Francisco-based brand has created a range of protein drinks, with a twist.
After trialing and sampling countless flavors and ingredient combinations, Sonny and his team managed to whittle down their offering to a handful of exceptional protein shakes, including Sea Salt Chocolate, Vanilla Bean and Cold Brew Latte.
Après delivers a powerful combination of nutritional goodness while getting rid of all the nasty, harmful ingredients that many other brands still use.
Rich in electrolytes, plant protein and healthy fats, while low in sugars, the brand's protein drinks are loved by an ever-growing community of customers, who regularly meet in the company's cool fitness studio.
And if you thought that incorporating healthy, superfood-based chips and shakes into your daily regime was the only great way to be happier and fitter, then just you wait...
Yep, we've covered ice-cream too!
Double Rainbow is one of the oldest CPG companies in the San Francisco Bay Area – it was founded in 1976 – Double Rainbow creates scrumptious ice creams. It also has a foundation story that's just as sweet as its best-selling flavors.
Legend has it that, on the day when its founders signed the lease to their first store in San Francisco, a double rainbow appeared in the sky. And the rest, as they say, is history.
Family-run and operated, this little ice cream parlor grew over the decades to become one of the favorite destinations of ice cream lovers in the Bay Area.
With meticulously selected ingredients, a distinct creative flair and an unflinching love for the planet, Double Rainbow crafts gorgeous ice cream flavors and now boasts a range of plant-based and organic options, too.
Greener Ingredients and Practices for a Greener World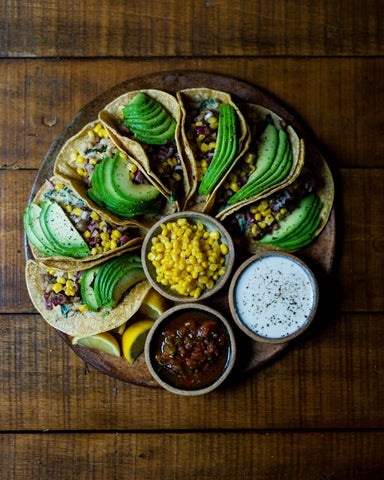 Just by looking at these three San Francisco staples in the CPG world, one aspect is immediately obvious: the companies' commitment to a greener, healthier lifestyle.
All three of these companies, and many more in the San Francisco area, have rapidly embraced the consumer-driven urge to buy and consume healthier products that are also good for the planet.
This is exemplified in their use of vegan, plant-based, organically and ethically-sourced ingredients, which deliver exceptional nutritional value while also protecting the environment.
The current trends in the San Francisco CPG market all point to one thing: sustainability. These include taking actionable steps to combat climate change. However, additional trends gained even more popularity during the coronavirus pandemic, such as boosting the immune system, enjoying better mental focus and staying in good physical shape.
This is achieved in different ways, including through the consumption of non-GMO, vegan products, and the meaningful choice to shop from local suppliers and businesses. All this is on top of making well-thought-out logistics decisions to reduce carbon footprint.
Top CPG Distributors in the San Francisco Area
Speaking of logistics, it's important to mention how this sector, too, is constantly moving towards greener and more eco-friendly practices.
CPG distributors in the Bay Area, such as US Foods, Golden State Foods, GoCheetah and Buffalo Market, are all on a mission to enable organic, ethical, plant-based CPG brands to distribute their life (and world!) changing products to local retailers, as well as restaurants and other types of consumers.
Buffalo Market, for example, is dedicated to becoming a real partner to innovative CPG companies in the San Francisco Bay Area. Alongside offering ultra-efficient, environmentally-conscious logistics and distribution services, the company's expert teams also help green brands to set up online shopping options as well as choose the best possible product display in their physical stores.
Your Greener, Future-Ready Distributor Partner
Do you run an innovative CPG company in the San Francisco Bay Area? Look no further than Buffalo Market: your trusted, professional, and committed CPG distributor for a better you and a better us (meaning: planet!). Contact us today to get started!