Food distributors and the shifting Texas landscape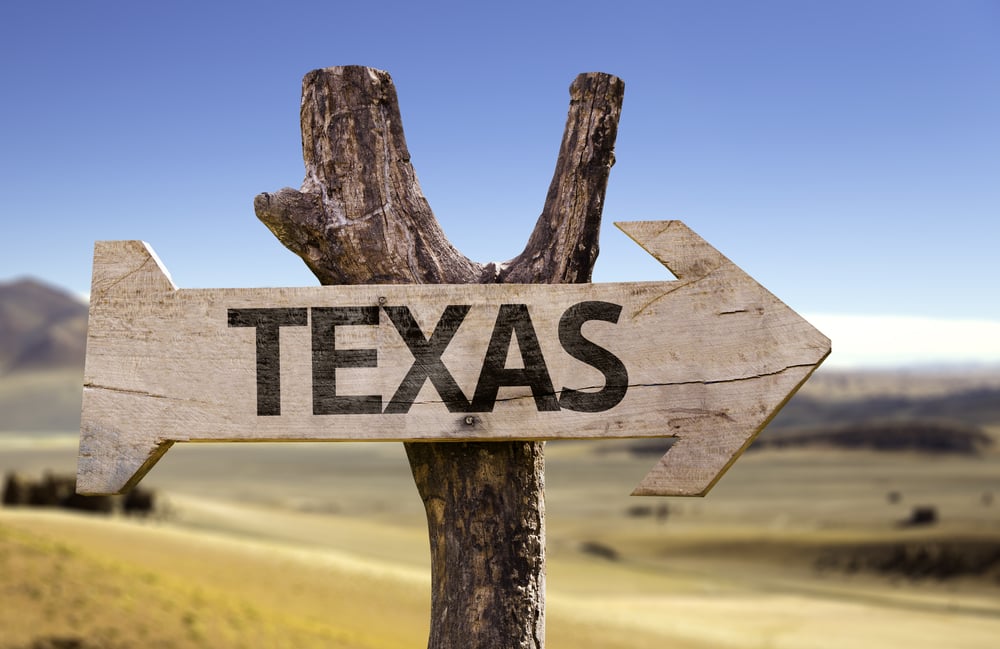 The national economy came to a screeching halt at the start of the ongoing COVID-19 pandemic in 2020. And, even then, Texan leaders were still adamant about initiating plans to reopen their state as early as May 2020 (just goes to show that none of us knew just how disruptive coronavirus was actually going to be).
Fast forward almost a year, and the state did fully reopen in March 2021 — quite a lot later than planned, but still a fair bit earlier than other places in the US and the world.
Since then, Texas's push to "go back to normal" has helped the retail scene bounce back. But the state isn't out of the woods just yet.
In this article, we take a look at how Texas's CPG and food distribution landscape is shifting in 2022, as well as the ways of working that could benefit retailers and local CPGs.
Retail and food distributors in Texas: a 2022 update
Despite an early reopening compared to the rest of the United States, the way that Texans shop for groceries and other essentials has undoubtedly changed forever. And the state is currently on the brink of a perfect retail storm.
There's pent-up consumer demand, population growth, investor interests, and an everlasting sentiment for the small business owner and general business-friendliness swirling around.
Plenty of retailers are already adapting to a quickly changing retail market characterized by the eCommerce boom prior to the pandemic. This adaptation — plus the constant improvements being made for the sake of the customer experience — gave Texan retailers something of an advantage when it came to CPG in a more restricted world.
Now, however, the retail landscape is changing faster than many business owners can handle — especially when it comes to food distribution in Texas. The rest of 2022 and beyond looks like it'll bring some specific challenges for CPG retailers in America's Lone Star State…
CPG retail and food distribution in Texas: too many people, too few resources
Imagine you set up a row of dominoes, then push down the first and watch the rest fall as a result. This is a pretty good analogy for the food distribution situation in Texas right now. While the COVID-19 pandemic can be considered the first domino, the next big event taking place is a seemingly mass migration to the state.
There's an entire laundry list of reasons why so many individuals and families are setting their sights on Texas. There's affordable housing, a temperate climate, no income tax, and overall better quality of life and cost of living. Not to mention, it's home to some of the greatest music venues and food.
The state's ever-growing population has begun to put a lot of pressure on the food industry, including retailers, restaurants, and stores. Additionally, the pandemic has led to a sharp decline in good help, leaving urban areas with serious labor shortages as prices rise and workers continue to get displaced. We're also seeing a greater demand in suburban areas that were once home to smaller populations and lesser demand.
These less-populated areas have found themselves unprepared for the mass exodus happening from the state's most popular cities as well as the surrounding states. The smaller towns now struggle to meet the demands from all these newcomers — especially with the 'stay at home' orders that remain in flux.
Changing consumer tastes
While 'stay at home' orders have been lifted for some time now, it certainly has left an impact on our shopping habits. Remaining inside for days on end and scrambling to find basic food staples and necessities has forced most of us to adapt to the digital world of shopping.
In other words, more and more people are sticking to their delivery apps whether it be for takeout, grocery shopping, and even alcohol — among other items.
In regards to grocery store shopping, the most notable shift is customers buying items in bulk to tone down the frequency and time they spend in the confined spaces of grocery market aisles. Shoppers are also becoming impulsive and many are focusing more on their health. This has led to a greater demand for fresh produce and organic, 'good for you' items.
Food delivery apps have also become a mainstay — and saving grace — for both customers and businesses. These apps, including Uber Eats, DoorDash, etc., have become the critical element in supporting local restaurants. This has also given way to the addition of designated pickup windows and the influx of ghost kitchens we're seeing in some of the larger Texan cities.
There's just one last domino that hasn't yet fallen into place: Supply chain issues.
Food distributors are facing supply chain issues in Texas
Supply chain underpins everything in CPG. And yet, it's proven all too fragile of late.
Let's be honest: US supply chains are outdated. Traditional methods of managing the logistics behind the food supply chain have become overburdened with data and transportation shortages, causing analysis paralysis, slow delivery times, and tons of food waste.
While individual grocery staples went through the roof in demand, many restaurants and small stores put an end to their regular large food orders as they closed their doors. This led to an imbalance in the relationship between suppliers and buyers — and these inefficiencies trickled down to all the other players within Texas's food distribution industry.
What Buffalo Market can do to help
It goes without saying that the food supply chain needs to shift along with the retail landscape in Texas — and everywhere else.
Direct Store Delivery (DSD) in particular has the ability to help remedy some of the issues that Texas is facing right now, providing support in areas that are experiencing significant labor shortages.
DSD is especially beneficial for grocery stores in need of CPG, bypassing the retailer's distribution center to deliver goods directly to the store. It's currently the best way to get high-demand products in stores as quickly as possible to prevent customer disappointment.
DSD also comes in handy for plenty of other challenging situations, including:
Keeping produce fresh. Naturally, produce spoils quickly. With DSD, store owners can significantly reduce the time their produce sits on a truck in transit, which also reduces food waste and revenue loss.
Faster restocks. This is important for those ready-made items that fly off the shelves during the lunch and dinner rushes.
Managing the holiday madness. No more having to worry about running out of holiday food essentials, risking stressed out and disappointed customers.
Maintaining local supplies. Get food sourced by local farms and brands to support the local economy and shorten delivery times. And you can forget about the costly process of sending products back to the warehouse, since you'll be physically closer to the source!
Essentially, the DSD model disrupts the complicated and interwoven food supply chain web to simplify how grocery stores stock their shelves and how brands get their products into shoppers' hands. No more analysis paralysis, no more labor shortages, no more kinks in the supply chain.
It's exactly what's needed for better food distribution in Texas and everywhere else in the US.
For businesses struggling to meet the new demands of Texas' growing population, Buffalo Market can help put a stop to food distribution supply chain inefficiencies by offering quick merchandising services to replenish your stock. We distribute, stock, and merchandise some of the fastest-growing brands.
Get in touch with us today to learn more about how we could use Direct Store Delivery to keep your products stocked for your retail partners — so your products are consistently available and your customers remain loyal fans!