Jan 27, 2022
6 of the Best Store-Bought Tortillas
Unwrap your burritos and unshell your tacos, folks. Today we are all about those tortillas!
Originating in Mesoamerica thousands of years ago, these versatile and delicious flatbreads are loved all over the world. Tortillas can be used to wrap all manner of foods, cut into pieces and fried crisp, made into enchiladas, tacos, burritos and tostadas, quesadillas…. the list goes on!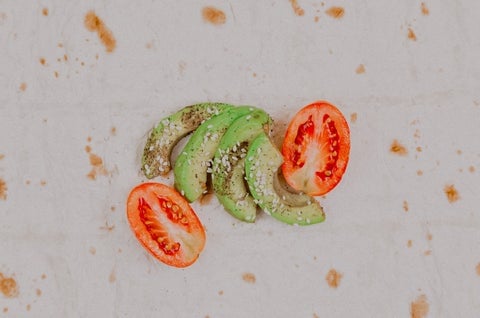 Unsurprisingly, making a great tortilla takes years of skills and practice (as well as a rather large stove!). Once cooked (or unwrapped) they also stale quickly, so it's no wonder that time-strapped Americans opt to buy them pre-made.
Today, we present our definitive list of the best store-bought tortillas. From tortillas made from heirloom wheat and corn to small-batch brands and organic operators, there are plenty of brands shaking up the market. We've also included a mixture of mainstream and artisanal brands, wheat flour, and corn tortillas — because just like the fillings, it's all about choice.
What makes a great tortilla?
First things first, let's talk about what makes a great tortilla. We know, we know… opinions will vary here!
Ultimately, a great tortilla has to hold up to its fillings. It's got to taste great on its own (especially if you're planning on crisping the tortilla), but also complement other ingredients without being overwhelming. Any trace of uncooked corn or flour taste is a big no-no.
Oh, and there's more! In terms of shape and structure, tortillas also have to be thin and flexible to form a great wrap, but sturdy enough to contain the interior elements with confidence. It's got to stay intact until the very last bite. Having said this, if a tortilla edges towards tough and chewy — we've got problems.
Did we mention size too? It all matters.
If you're wrapping a burrito (for instance), you don't want to feel short-changed on fillings!
So as you can see, store-bought tortillas have a lot to live up to. Keeping all this in mind, here are our choices of the best brands currently on the market.
Caramelo is an artisanal flour tortilla company that specializes in Sonoran-style tortillas. This means that no leaveners (i.e. yeast or baking powder) are used. Their tortillas only use four ingredients: flour, water, fat, and salt.
The company offers pork fat, duck fat, and avocado oil-based tortillas. Caramelo are particularly focused on animal welfare, using only humanely reared pigs and cage-free ducks.
Their avocado tortillas are especially great, with a rounded flavor profile and soft, pliable texture. What's more, all of Caramelo's avocado oil is processed in the USA with non-GMO avocados.
The company is based in Lawrence, Kansas but you can order their tortillas online. Trust us, it's worth the wait!
We all know about wheat flour and corn tortillas, but have you heard of almond tortillas?
Maria and Ricardos specialize in gluten free, organic, and non-GMO tortillas. Their almond KETO tortillas are particularly noteworthy — definitely worth a try if you're searching for something a little different.
The company was founded in 1986 by (you guessed it) Maria and Ricardo. As two cousins from Mexico who moved to Boston together, they brought their passion for good food with them. The pair couldn't find a tortilla that wouldn't crumble easily in their new city. They kept reading long lists of preservatives and couldn't abide by the frequent sour taste.
Determined to fix the "Boston Tortilla Problem", Maria and Ricardo set up a small, artisanal tortilleria. They created one of the first all-natural, organic tortillas on the East Coast. The company makes this list because their tortillas perfectly balance the taste, texture, and high-quality ingredients that combine to form a great tortilla.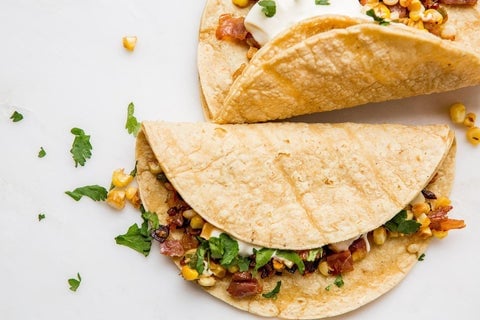 Mi Rancho bakes organic and authentic tortillas. Founded in 1939, the company is so confident in its products that they claim to bake the "world's best tasting tortillas"!
And what's more… we agree. Mi Rancho combines old-world authenticity with new-world innovation to provide fully organic and non-GMO flour and corn tortillas. They also boast a low calorie range, containing only thingredients.
When they first opened, Mi Rancho was the only Mexican grocery store in Oakland, California. Word soon spread however, and people were drawn from all over the state to purchase their tortillas, hot food, and Mexican specialties.
Today, Mi Rancho produces over 4.5 million premium tortillas a day. That equates to roughly 1.3 billion tortillas a year.
Ole Mexican Foods make this list due to their fantastic corn and flour tortillas. Like Mi Rancho, their products are carefully developed using traditional Mexican recipes that were passed down through generations — and you can really taste the difference.
The company's founder Veronica Moreno began making and selling authentic tortillas in Atlanta Georgia in 1988. To this day, Veronica and her staff haven't lost sight of creating great foods that bring families together.
Ole have since expanded their range to include some of the most exciting tortillas on the market. This includes Extreme Wellness with tortillas that are low in carbs, calories, and low GI, but high in flavor. With variations including spinach and herbs, sprouted grains, whole wheat, and high-fiber options, there's a lot to choose from.
Their Banderita range even boasts the world's first and only "zero net carb tortilla" — now that's got to be worth a try!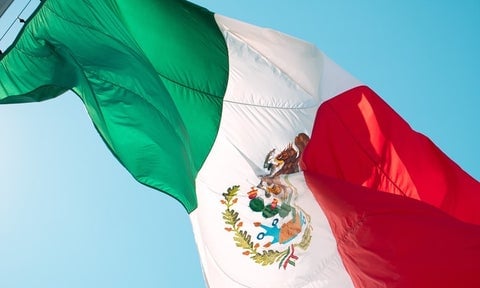 Three Sisters Nixtamal are a smaller, artisanal brand, providing tortillas available in Oregon, Washington, and the Northern Rockies. The good news for hungry tortilla aficionados is they also offer country-wide mail order!
Just like the other brilliant brands on this list, their tortillas are traditionally made. What sets them apart is the use of 100% fresh nixtamal. Nixtamal is created when whole dry kernels are heated in water and slaked lime, which prepares the corn to make a nutrient-enriched masa.
Research suggests the indigenous peoples of southeast Mexico began using this corn cooking method around seven thousand years ago. It not only creates amazingly delicious tortillas, but the softening of the corn makes it easier to digest, unlocking calcium, protein, and B vitamins.
The company solely uses organic white, yellow and blue corn and never uses any chemical preservatives or additives.
Just because it's a store-bought product, this doesn't mean you can't experience the flavor, texture, and freshness that only comes with an authentic homemade tortilla!
Tortilla Fresca produces premium uncooked flour tortillas for you to finish off at home. Deliciously flaky? Check. Flavor-filled? Check. They've got it all.
With over fifty years of experience, the company's tortillas are USDA certified organic, with no preservatives, cholesterol, or saturated fat. As they're uncooked, freezing the tortillas is also completely fine — just take what you need, when you need it.
All of the flavor with none of the hours spent in the kitchen? It's a yes from us.
And with that, it's a wrap, folks!
We hope this list has encouraged you to try some of these brilliant tortilla brands. You could even arrange your own taste test and let us know about your favorites. Not that you need any justification of course, but it's a great reason to eat some fabulous Mexican food!
Buffalo Market is the leading distributor of mission-driven food and beverage brands. We love great produce that's good for you and good for the planet. From kimchi grilled cheese to zucchini bread and truffle quesadillas with huitlacoche — tantalize your taste buds by checking out our growing list of amazing recipes.