What's The Best Bread At Costco?
Costco has a huge variety of products in its warehouse, full of some of the best products to feed our families. One place you can get tripped up is in the bread aisle while shopping at a store as impressive and large as Costco. The prices can vary a lot and you need to look for a product that tastes good and you want a staple like bread to be nutritious. This is where marketing tricks come in, a lot of bread companies use hype and fad items like wholewheat but only to pour in sugar to make it taste better. While you might not buy organics in a lot of products, bread is one household item you should look for. Our top favorite for best bread at Costco is this sourdough; Rose's San Francisco Bay Sourdough by Inked Organics. You can read more about what kinds of breads are healthiest here.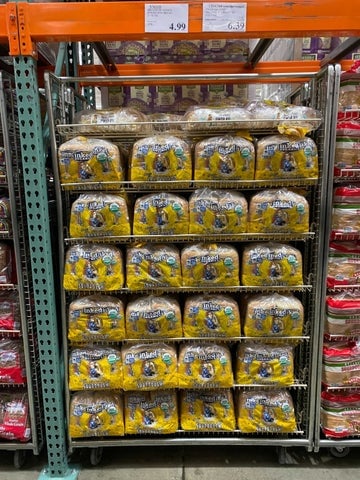 Which bread is good in Costco?
It's famous for it's Riveting Taste, the best bread to buy at Costco is Rosie's San Francisco Bay Sourdough from local baker Inked Organics.
Hard work. Dedication beyond expectations. Defying the norm. It takes a lot to become a national treasure but you can trust Inked Organics to have nailed it. What makes this bread good at Costco is that it is a local masterpiece with a golden crust with soft tangy insides that are sure to make your meal the best it can be.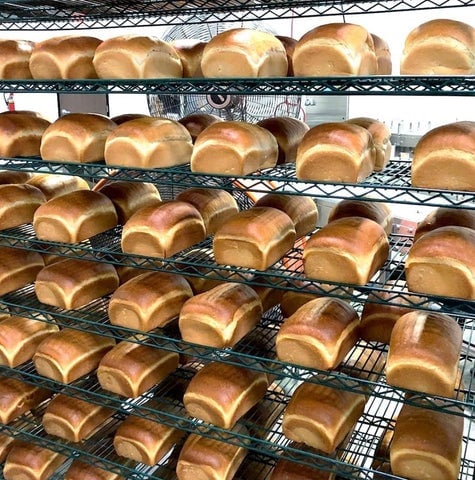 San Francisco is famous and has a long history making Sourdough. It's was the gold miners who started this craze of during boring flour into delicious and durable bread. You can find local San Francisco sourdough from Inked Organics at Costo: A golden crust with soft tangy insides are sure to make your meal the best it can be. Sourdough isn't just tasty, it is easier to digest than other breads, because of its prebiotics and probiotics created during the fermentation process.
We know this is a bold statement, but Inked Organics is bold group of people focused on a singular mission – to make the best bread possible. They believe that bread was better when it was made the old-fashioned way. Starting with the highest quality organic ingredients, Inked Organics keep the process simple by taking our time and baking in small batches. That's Inked Organics Breads.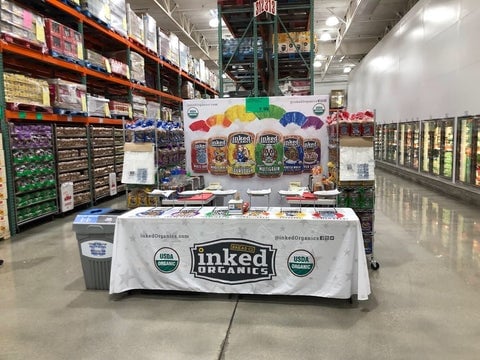 Inked Organic Sourdough is good while a premium bread at Costco you really save on the price of this upscale product. It is bread made from heirloom grains, packaged in a recyclable #4 LDPE bag with the "we can dough it!" Tattooed up Rosie the riveter on the cover, a nod and thank you to local history.