Jul 25, 2022
What is the best bread at Grocery Outlet? [5 Top Brands]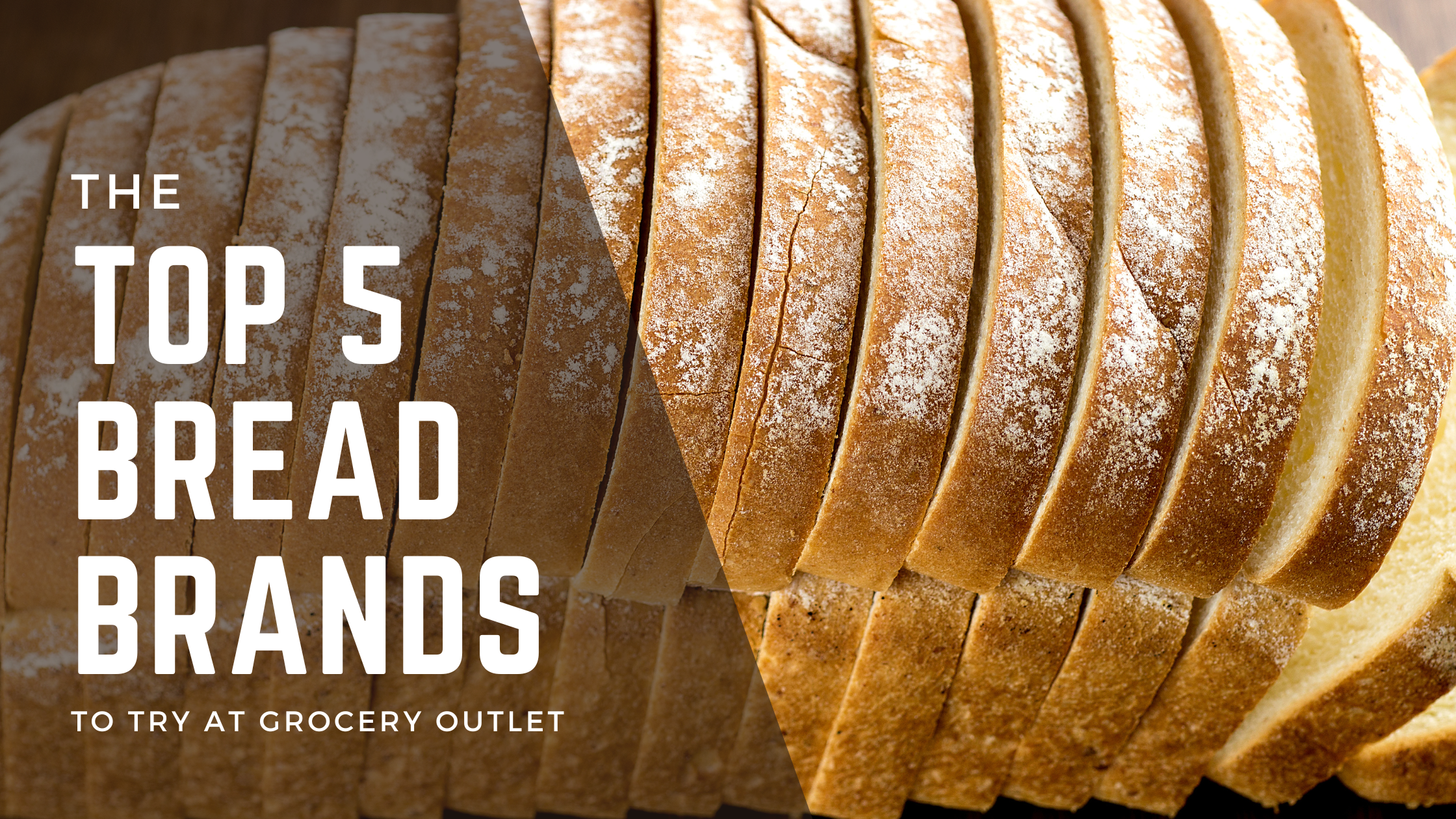 One of the best things about Grocery Outlet is its commitment to making NOSH (Natural Organic Specialty Healthy) food items accessible to lower-income families at discounts as high as 60%.
That makes it easier for people to buy a wide selection of nutritious, high-quality staples like organic bread without breaking the bank. But with so many choices, how can you know which to buy?
What's the best bread at Grocery Outlet?
In our view, the best bread at Grocery Outlet is Grateful Bread. Grateful's passion for traditional sourdough and healthy ingredients makes them a top pick for us.

That said, the discount retailer carries a plethora of wholesome bakery options. We encourage you to try them all, but you can't go wrong with any of these five favorites!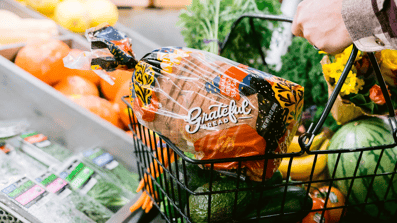 It's all about sourdough for Grateful Bread. They produce their loaves from a 32-year-old mother sourdough culture, which gives the bread a natural tang and deliciously airy crumb. Many other kinds of storebought "sourdough" use commercial yeast, flavoring, and vinegar to mimic the signature tartness and rich taste of a real sourdough. To add to its authenticity, Grateful Bread does not use preservatives and is committed to using non-GMO, sustainable ingredients in everything they make!
Inked Bread prides itself on keeping it real and using organic ingredients whenever possible. Their fun, traditional-tattoo-themed branding helps them stand out in the bread aisle, but it's the flavor and texture of their products that will keep you coming back for more. Inked makes classic flavors like "Rosie's San Francisco Sourdough" and "Great White Bread" as well as specialty options like their "Winter Wolf Keto Bread," a vegan-friendly keto-certified loaf with just one net carb and 45 calories per serving!
The only worker-owned co-op in our list, Alvarado St. Bakery began as part of a San Francisco Bay-based non-profit in 1978. They place a strong emphasis on using whole grain, organic, non-GMO ingredients and make a line of delicious sprouted bread loaves, bagels, buns, tortillas, and more. Alvarado's healthy recipes are popular the world over and make them one of the best bread brands you'll find at Grocery Outlet.
The Rustik Oven uses traditional European bread-making methods, fermenting their dough for 14 hours prior to baking. Fermentation develops complex flavors and texture in the bread that can't be achieved by simply adding leavening agents to quickly raise the loaf. This bakery proudly shows off the beautiful aeration of its bread with creative packaging that shows a cross-section of its interior structure.
Known for its wide variety of seeded, sprouted, and specialty thin-sliced bread, Dave's Killer Bread is a fantastic bakery with a fascinating story. The company's head of product development, Dave Dahl, joined the company after serving a 15-year prison sentence. Dave was able to turn his life around, and the company believes everyone else is capable of doing the same. That's why Dave's Killer Bread if a Second-Chance Employer, meaning they don't take into consideration a job applicant's criminal history when making hiring decisions.


So what's really the best bread at Grocery Outlet?
Grateful Bread is our top pick of the options at Grocery Outlet, but we encourage you to swing by the store and decide for yourself which of the loaves you love the most.
Happy hunting!