Jan 26, 2022
Who Makes Inked Organic Bread?
Do you know where your bread comes from?
At other companies, the focus is on "things." The machines, the distribution systems, the nuts and bolts of how things get done. Granted, things like that ARE important to the day-to-day operation of any business.
For Inked Organics Bread, they use premium ingredients to make their bread good for you and your family. Their based right nearby in Petaluma, CA.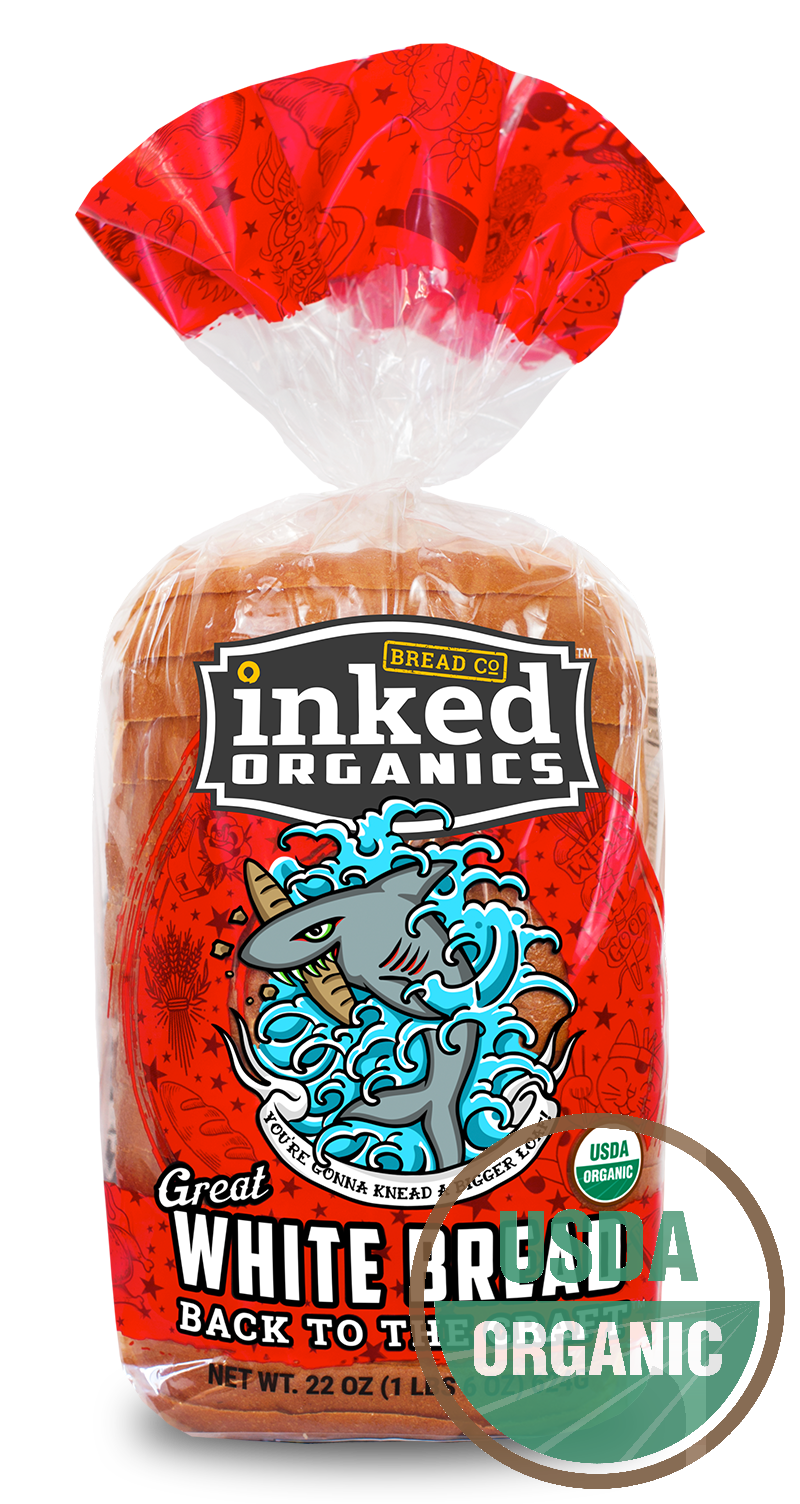 Great White
Organic bread doesn't have to taste like bird seed. Sink your teeth into Inked Organic's Great White. This bread has huge flavor and a chewy texture that can withstand your next PB&J, French Toast, or Grilled Cheese
This excellent everything seed is packed with nutrient-rich chia seeds for extra energy and the added power of agave. It is perfect for your deli sandwich or avocado toast to get you going. Loaded with intelligent Ingredients: Pumpkin seeds, Flax, Chia, and Sunflower seeds.
Premium, organic bread at a WOW price
At Buffalo Market, we believe that healthy, high-quality food should be accessible and affordable. That's why we partnered with Inked Organic to provide you with what we think is the best bread in California at the best prices.
We work directly with the producer and skip all the middlemen to offer you the freshest product possible.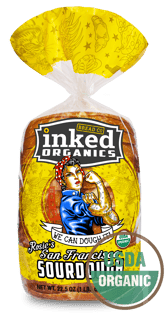 Bestseller- Rosie's San Francisco Sourdough
Sourdough is particularly tasty and nutritious. A golden crust with soft, tangy insides is sure to make your meal the best it can be. Rosie's San Francisco Sourdough by Inked Organics
You can learn why is organic bread healthier in this article.
Where to buy Inked Organics Bread
You can order Inked Organics bread from Buffalo Market in California for next-day delivery in most areas and schedule your orders weekly or bi-weekly so you have regular fresh local bread. Buffalo Market sells Inked Organics across California from Los Angeles to Sacramento and in the Bay Area like: San Francisco, Oakland, San Jose, Berkeley, and more.