How to Attract Millennials to Your Restaurant
Representing one of the most influential consumer bases in the country, the millennial generation – also known as Generation Y and peopled by those born between 1981 and 1996 – is renown for having some of the most adventurous kind of spending power. Interested in every emerging trend from cryptocurrency to the rise of organic produce in restaurants, millennials have a striking capacity to invest in, and consolidate, new and exciting business ideas. In the US alone, there are over 80,000,000 millennials, the combined wealth of this consumer base totaling in excess of $200 bn.
Millennials are also recognised by for their greater interest in dining out, compared to their Boomer peers of the X generation, and have a wider knowledge and deeper passions for sustainable food. As their generation will next inherit positions of influence in the future, it is in their interest to forward the agenda of a more environmentally conscious demographic. With more awareness of the damage caused by the food industry comes the increased demand for more natural organic ingredients; offering fresh, environmentally conscious produce is just one of the ways you can tap into the purchasing power of the millennial generation. Here are a few other tips to consider.
Provide a bespoke dining experience
Three quarters of millennials are said to prefer purchasing an experience than a tangible commodity or desirable good; as such they are often on the lookout for something unusual and memorable. Food, then, is one of the key attractions on the millennial radar, with many who travel doing so in the pursuit of colorful and exotic cuisine – this is where you can really rope in more millennial customers to your restaurant. If you can carve out a niche for providing some of the best Thai curry or Jamaican jerk chicken and salted codfish in the area, then you can be confident in attracting the more adventurous diners out there, as well as the disposable income they'll be carrying with them.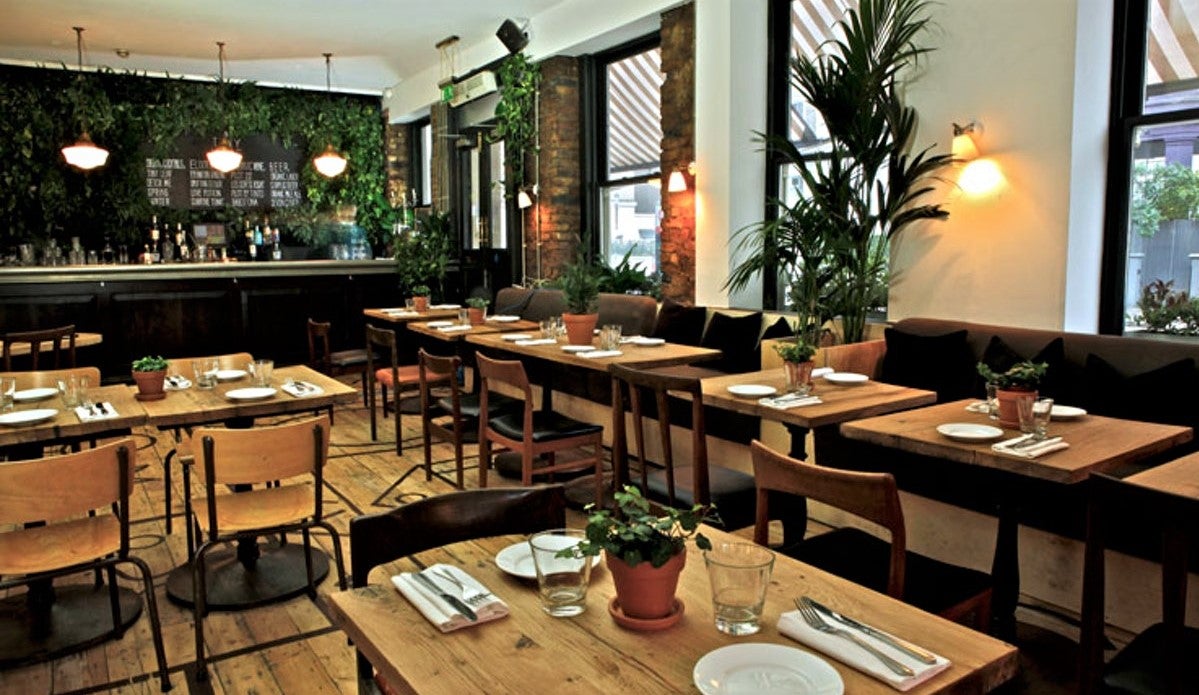 Another cheap and easy way to distinguish your restaurant from every other eatery, with the same sets of bulk-bought chairs and dining tables, is to retrieve furniture from reclamation yards or independent shops and demonstrate your investment in recycled goods. The appealing kitsch factor of sitting at a table with five completely different chairs not only has peak Instagram potential – a great way to market your restaurant – but is also a winning declaration against the cult of 'fast furniture', and the environmental damage of consuming more resources to create more identical chairs and stools. Seek out pre-existing, more interesting seating and see how much more positive attention your restaurant can generate as a result.
Allow for customization
Variety is the spice of life, so the saying goes, and that definitely applies to what you put on your menu. Or, rather, what you allow to be modified and customized therein. Almost half of millennials stick by their favorite quick-service restaurants for the ability they afford them to mix and match their ingredients, able to get the most out of their dining experience when there's the option to build your own burger or max your own salad bowl from scratch.
This is also a great opportunity for you to go into detail about where those ingredients have been sourced, if it has come from a local farm, or to share any other kind of story behind where the food has come from and what makes it special. Going organic is as much a lifestyle choice as a desire for better-quality food, so this is really your opportunity to sell the benefits of this lifestyle to the customers who are paying for it.
Let your customers know you care
In light of the greater awareness that food production constitutes ones of the most damaging industries in the world, more consumers are prepared to do their bit to reverse the effects of global warming and deforestation. This resonates strongly with millennials, 73% of which, worldwide, are willing to pay a higher fee for their meal if they know it is comprised of more sustainable produce. That's a ten percent increase over the rest of the global population, meaning the money spent on converting your restaurant into a more eco-conscious food hub will pay dividends with the spending power of your new millennial customers.
As well as pointing it out on your menu cards, highlighting why your ingredients represent a more eco-conscious choice, you can also demonstrate your commitment to sustainability with some 'green' interior decoration. An obvious route is to install LED downlights, which are 83% more energy efficient than standard halogen units, and you may wish to move lots of small trees and other photosynthesizing plants into your dining area, in a bid to make your restaurant more carbon neutral. You could even install your own herb garden, if your restaurant has that outdoor patio space, so customers can see that the rosemary or oregano sprinkled on their plates was actually just picked by the waiter who gave them their carafe of ice water.
There are so many different ways you can attract a more diverse and vibrant millennial customer base, but one of the easiest ways is by revolutionizing your menu. This is where Buffalo Market comes in, offering you organic produce of the highest quality at the most competitive prices. Ethically sourced from local, small-scale producers in California, our supplies are delivered fresh and dispatched to your doorstep within days, giving you the most flavorsome products without the use of a single preservative or additive.
Besides our inventory of more than 2,600 items, bursting with every kind of fruit or vegetable you could need to fill your kitchen – at home or in your own restaurant – we also offer a regularly updated turnover of wholesale goods, allowing you to bulk-buy and really get more for less. Take a look at the incredible deals we have at Buffalo Market today, and see what a difference more organic produce can make in your life.