Profit Margins Explained: How Much Do Restaurants Really Make?
Dreams aren't always easy, and neither are they cheap. Those of you looking to turn a lifelong passion for cooking into a fully functioning business will know that keeping the lights on – and keeping your customers happy – is a costly enterprise. But there is definitely profit to be gained from successfully running a restaurant, so how can you measure and maximize your profit margins?
Some of this stuff can make your head spin, so let's go through the basics first…
What is a profit margin?
You have to spend money to make money, meaning that the $13 you charge for a lasagna and a side salad doesn't actually mean your business is going to be thirteen dollars in the black. For that dish, you have to take into account every expense from the cost of the ingredients, to the electricity bill generated by the ovens that cooked the lasagna.
The profit margin emerges when the money earned by dishes sold exceeds the costs involved in running a restaurant. Was the meal delivered? Well, that's going to cost you in fuel costs and paying the driver. Did the customer use a credit card? Then there's going to be commission charged by the card's provider. $13 is never going to just be $13 in the restaurant business.
How to calculate your restaurant's net profit margin
Measuring the success of your business means you need to look beyond the gross profit. That's the money from the item sold after the cost of its components have been deducted – and it doesn't tell you the whole story. Say you sell a sub sandwich for $14 and it cost you $6.50 to make. The equation here is cost of item minus cost of goods equals gross profit: your gross profit is $7.50.
But this does not take into account the operating costs. Once you deduct the cost of goods and the running costs from your revenue, then that amount is your net profit margin. This is the figure needed to evaluate the profitability of your restaurant, and it can be calculated with this formula:
Total revenue minus total expenses equals net profit;
[Net profit ÷ revenue] x 100 equals net profit margin
Say you generate $50,000 of revenue but your total expenses were $30,000. Your net profit is going to be $20,000, so divide that figure by $50,000 (which equals 0.4) and then multiply that by 100 to get your net profit margin: 40%
How to maximize your restaurant's profit margin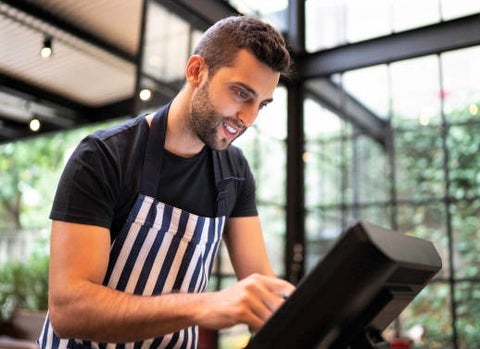 Cutting costs doesn't mean cutting corners. Sure, there may be monetary gain in sourcing cheaper ingredients, but the consequent customer dissatisfaction could do far more harm to your business than the costs of your stocktake.
Perhaps the best way to increase profit is with home delivery, as you can still charge the same price for a meal but needn't pay the price of providing the atmosphere of an evening out. The customer at home won't need your air conditioning or the electricity to power your atmospheric lighting. The utilities bill alone is a major cost of running a restaurant, so taking your product to the customer's home is just about the most cost-effective alternative you could want.
Safety tip: Offer your customers the option to receive no-contact delivery, with their purchases being left on their doorstep after being notified via text by the delivery driver. This is one of the best ways to keep your business going without putting anyone's health at risk.
Beyond that, limiting waste is another financial live-saver. If you find yourself making more food than required, try to implement a discount at the end of your trading hours. Should you have a large volume of unsold food, let your customers know that it can be snapped up at a reduced cost – you could win new customers and save on waste at the same time.
What is the average profit margin of a restaurant?
The profit margin of your restaurant is dependent on whether it is an FSR (full-service restaurant) or a QSR (quick-service restaurant). Given their focus on the customer dining experience with more luxurious furnishing and the added expenses of high-quality ingredients, FSRs are more expensive to run and will typically generate profit margins between 3% and 5%.
At the other end of the scale, QSRs can expect profit margins between 6% and 9% as their products mostly derive from deep-frozen ingredients (cheaper than fresh) and require little specialist equipment to prepare and cook. Factor in the absence of wait staff – you have to get the food yourself, after all – and it's not surprising to see higher profit margin from fast food establishments.
Is a pizza business profitable?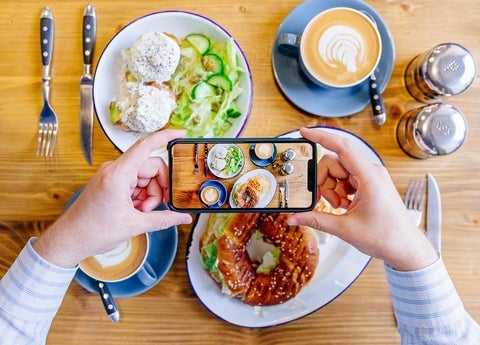 Fast food is a guaranteed money-maker. It's cheap, easy, and usually delicious, so a business owner can always rely on customer demand if they set up their own burger bar or pizza place. Should you choose the latter, there are many costly variables to take into account. You will need to concern yourself with the cost of labor and food, as the rental and utility fees – fixed between 5% and 10% – should remain consistent.
Your staff wages will eat into about a third of your profits, while the cost of ingredients and branded packaging should equate to 20%-30% of your revenue. Happily, the cost of marketing your business only accounts for a 5% deduction of profits, so that expense will really pay for itself when the customers start rolling in.
Ultimately, pizza will always be a popular choice. If you're able to make some of the best in your area, and get the right kind of hype attached to it, then you should do well as the owner of a pizza business.
If you're a restaurateur on the lookout for your next business venture, you're going to need to get yourself stocked up. That's where Buffalo Market comes in, offering fresh, organic produce that's low-cost and high-quality. With an inventory of 2,600+ items, we even give the option to bulk buy ingredients to give you more for less.
And, if you're looking to open your own pizza place, then you're going to need plenty of silky-smooth 00 grade flour. If you aren't sure what that is, simply put it is the world's best pizza flour and certainly worth learning about, should you want to bring the taste of Italy into your kitchen.