2021 Holiday Shopping Predictions for CPGs
Halloween is over, November is in full swing, and we're heading into the busiest shopping period of the year. But after a fairly disruptive few years, it's hard for CPG brands to know exactly what to expect.
One thing we do know is that now is the most important time for retail brands. Last year, for the first time ever, every day of the holiday shopping season exceeded $1 billion in online sales.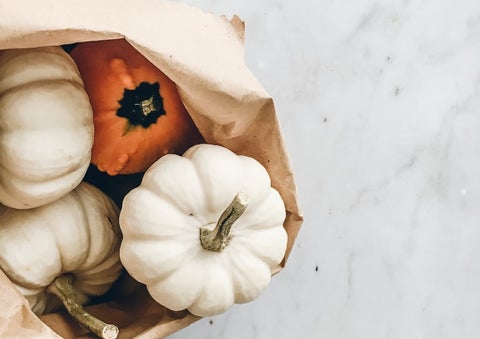 Black Friday and holiday shopping is an opportunity for CPG brands to boost their sales revenue. The holidays — late November to early January — are a big deal! Nearly 30% of the entire years' worth of retail spending falls in this short two-month window.
It's worth getting prepared early too, so you can nail your CPG sales and marketing strategy over the coming weeks. Let's take a look at some holiday shopping predictions for 2021 that will help you plan and prep.
E-commerce (and m-commerce) remain popular
In-store sales numbers took a dip last year, thanks to the pandemic. And even though we're now living in a mostly-vaccinated world, consumers love the convenience of online grocery shopping.
There's something so satisfying about getting all your shopping done without having to put pants on or get off the couch. Online shopping skyrocketed in 2020, and numbers still remain higher than pre-COVID times. Current predictions expect nearly 20% of all holiday retail sales to take place online.
Furthermore, a lot of these sales will likely be executed on mobile devices. Adobe found that over half of digital Christmas revenue in 2020 came from smartphones –– and the trend is likely to continue. According to Business Insider, mobile commerce (m-commerce) is predicted to account for 36% of all e-commerce sales this year.
This is a great time to work on your SEO strategy. Even just a few blogs centered around specific targeted keywords will bring brand new customers to your site when they're in the shopping mindset.
Social recommendations
Facebook, Instagram, and, increasingly, TikTok have become hubs for discovery commerce. More and more people are turning to social apps for personalized inspiration and curated recommendations. Even just scrolling aimlessly through one's news feed can unearth a slew of gift ideas.
Nearly eight in 10 consumers surveyed by Adweek in 2020 said they used at least one Facebook app or service for discovery last holiday season.
And now that consumers can purchase directly in-app on Facebook and Instagram, social shopping is a growing consideration for brands. In fact, social commerce represented 11% of global retail e-commerce revenue in 2020, generating $474 billion.
So whether it's an Instagram post about plant-based cheese or a Facebook Live for festive canapés, CPG brands should look to social media to boost their brand awareness.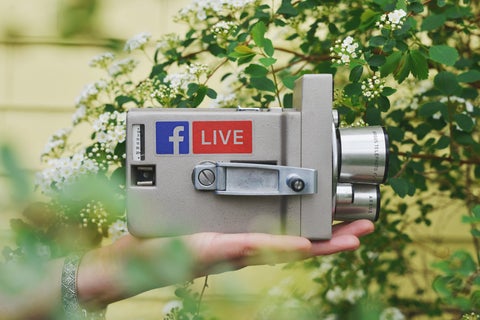 Shopping early
In years gone by, many Americans left their holiday shopping to the last minute. But no longer! In a recent McKinsey survey, nearly half of participants stated they'd begun their holiday shopping this year in October.
Consumers are expecting shipping delays and for items to be out of stock as we adjust to a post-pandemic world. In addition, 29% of consumers surveyed by McKinsey say they have been shopping early because they want to do "something fun right now."
Your CPG may or may not be facing supply chain issues between now and the new year, but people are ready to buy your food and beverage now, so make sure you're showing up.
Supply chain issues
Speaking of which, this one shouldn't come as a surprise. Ever since the onset of the coronavirus pandemic, companies across all different industries have been plagued by unavoidable issues –– stretched supply chains, inventory shortages, and labor disruptions. This isn't likely to be resolved in time for the holidays. If anything, expect more issues and longer delays thanks to the increase in demand from consumers.
The key here is to communicate this to your customers as early as possible. Tell them, via newsletters and your social channels, that they shouldn't leave purchasing to the last minute.
You could even start holiday promotions and sales early, in the weeks leading up to Thanksgiving, to encourage shoppers to buy items well before Christmas.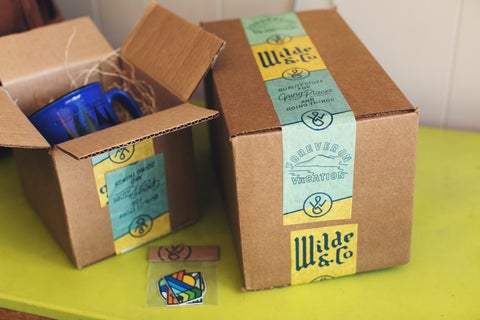 Brand switching
Even though these issues around shipping and stock availability are unavoidable, experts predict that customers will be more likely to switch up their brand preferences.
A McKinsey survey from this year found that 62% were unable to buy at least one item due to availability over the past three months. Only 13% of these people waited for the product to come back in stock –– the others switched brands or went to another retailer.
CPG Brands and retailers need to maintain loyalty by rewarding existing customers, with promotions, discount codes, and reassurance that they'll get a high standard of service.
Small business
Good news for small businesses: shoppers say they want to start buying smaller this year. During the pandemic, there was a huge push to support small and local businesses — and the trend has continued through 2021.
A recent survey found that just over 82% of consumers say they'd spend more to support local businesses after the pandemic. Now's the time to make 'indie' part of your main message.
Ethical shopping
Not only are shoppers gravitating toward small businesses, but they're also actively trying to buy more mindfully. Rather than purchasing a name-brand item from a massive retailer, people are instead looking to shop with intention, according to Forbes.
Ethical shopping actually had a pretty huge boost post-COVID, a trend that experts predict will stick around. The pandemic kicked people's awareness into overdrive — and now they're looking for ways to live more sustainably. This is bound to bleed over into holiday retail.
US shoppers say they're willing to pay more for sustainable products, with 82% of consumers surveyed believing that businesses should put people and the planet ahead of profits. If you aren't already making the most of your values on-pack, on social media, and in your wider comms then what are you waiting for?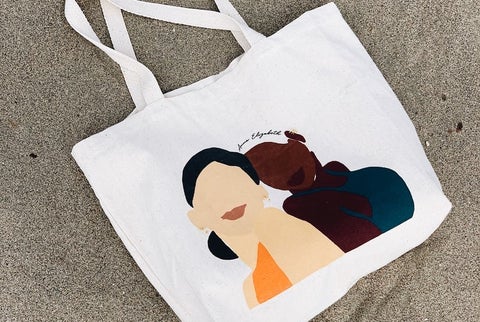 Spending will increase
People are excited to get out of their houses and start spending! Holiday sales this year are expected to grow at least 7% compared with last year — and, within grocery, shoppers are likely to be splurging big time on Christmas food and beverage.
After a relatively quiet 2020 holiday season, we're now reuniting with loved ones and making up for lost time. According to reports, shoppers are scouting out good deals but won't hesitate to spend a little more for a special gift or spread.
But it isn't over for in-store traffic — so find you a distributor who can do both
Understandably, the 2020 holiday season saw a huge reduction in the number of in-store shoppers. Some retail stores even remained closed over Black Friday weekend, offering online shopping only.
This year, as people are more confident in public places, only 14% of U.S. shoppers say they will stay out of stores. Hopefully, this partial return to in-person shopping will ease a little of the stress placed on retailers to process, fulfill, and ship online orders.
Looking to partner with a stellar distribution company to help get your CPG products out into the world — online and in-store? Look no further than Buffalo Market!
We're the U.S.'s leading distributor of mission-driven food and beverage products, and we're passionate about supporting businesses that care for the planet and their customers as much as we do.
Get in touch today to find out about how we work with emerging brands, in retail stores and online, to get their goods into the hands and homes of consumers.