7 Great CPG Marketing Ideas (And What You Can Learn From Them)
From Ed Sheeran's partnership with Heinz Ketchup in honor of his ketchup tattoo (yes, really) to Red Bull's world-record-setting campaign to achieve the highest ever skydive, some brands certainly go above and beyond with CPG marketing ideas.
But what if you don't have the kind of budget to work with global celebs or send people up into space? How do you effectively market your CPG brand?
It starts with a savvy mix of online and offline promotion. We'll be focusing on the latter in this article – sharing a range of great offline CPG marketing ideas and examples.
From stellar in-store displays to memorable consumer experiences, here are the marketing tactics that will get your brand noticed.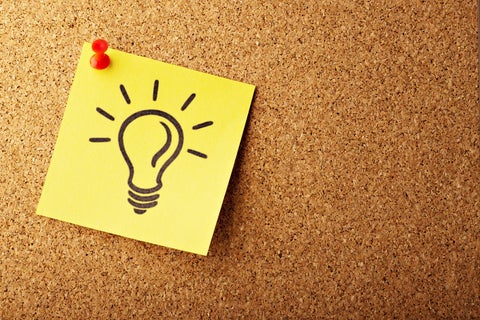 7 great CPG marketing ideas to steal today
Master in-store displays
Is in-store CPG marketing dead? It may be old school but standard, printed promotions in-store still catch the attention of shoppers.
Partner with retailers and then use leaflets, wobblers, stands, and stickers to draw attention to your brand as people shop. Shout about your brand or your latest discount offer.
Placement is key. Place a stand at the entrance to a store and you guarantee every single shopper will see it. Marketing materials along an aisle should ideally be at eye height.
As well as being easy to achieve, this type of marketing is easily switched up when you launch a new campaign or promotion.
The takeaway: Your marketing materials will help make shopping in-store a bit more exciting for consumers. You'll also ensure your products stand out from the competition.
Make in-store product sampling more memorable
Everybody loves a freebie. But how many people sampling your product get a real impression of your brand and lasting memory of the experience?
By making in-store product sampling entertaining and engaging, you make it more memorable. You could partner with retailers to create on-site cooking class sessions. You could run food and drink pairing events.
These events prolong a consumer's contact with your brand and provide an exciting, interactive experience.
The takeaway: Standard store sample offers will only do so much. Combine samples with a bigger and better customer experience and your brand will live longer in the memory.
Use LED panels and videos in-store
Many retailers have space in-store for attention-grabbing video promotion on LED panels or video displays. Why not put your brand in front of shoppers every day?
Advertising to customers as they walk around a store or – even better – as they wait in line at the checkout area, helps you to reach grocery shoppers when they're ready to make a purchase and within close proximity of your product.
The takeaway: Video ads are always engaging. Showcase your brand to consumers in the stores where they can buy your products.
Create your own pop-up
CPG brands often rely on retailers to get their product in front of consumers. But what if you took matters into your own hands?
That's exactly what M&Ms did when they opened a limited-time-only "Flavour and Fun Shop" in Toronto.
The five-day pop-up store coincided with a wider M&Ms marketing campaign where consumers were encouraged to vote for their favorite of three new flavors in a bid to make one a permanent feature of the brand offering.
At the store, visitors were encouraged to sample products, use the photo booth and share the experience on social channels. Everyone who cast a vote got a free hat, sunglasses, or t-shirt displaying their flavor choice.
The takeaway: Whilst building a bells and whistles pop-up store like this one takes a huge budget, there's no reason smaller CPG brands can't achieve some of the same benefits on a more modest scale.
With your own pop-up store (or just a pop-up stall) you can enjoy direct contact with and feedback from your customer base. You get the opportunity to gather data. And you get to build your brand by giving customers a memorable experience.
Create experiences with consumers
Traditionally, Lean Cuisine's marketing has focused on their products' weight loss benefits for women. But recognizing that body positivity is increasingly on-trend, they took a new approach with their #WeighThis campaign.
The brand created a gallery of cardboard scales in Grand Central Station and invited women passing by to "weigh in". Instead of actually weighing themselves, participants were asked to write down how they would really like to be "weighed" (or judged).
The women chose things like being a single parent for three kids or being back in college at the age of 55. They were then encouraged to share their ideas and their experience on social media using Lean Cuisine's Twitter handle and hashtag.
The takeaway: Sometimes it pays off to think out of the box. Consumers these days are looking for authentic experiences and don't always respond well to a hard sell. Lean Cuisine successfully created a memorable and emotive moment for consumers.
Align your brand with causes people care about
Did you know that 86% of consumers expect brands to act on social and environmental issues?
Brands including Seventh Heaven, Perky Jerky, and Chicken of the Sea have highlighted causes people care about. Even big hitters like Gillette have got in on the act – creating a heap of publicity with their controversial CPG marketing idea.
Whether they're donating a portion of sales to a good cause, highlighting an important message or just promoting the social and environmental values of their brand, marketing promotions have been crucial in spreading the word.
The takeaway: Don't be afraid to think of the bigger picture. When it comes to offline marketing, make sure your brand values are front and center. That way consumers get a real insight into your brand and your authenticity.
Take to the streets
Don't confine your CPG marketing ideas and efforts to retail settings. It can really pay off to reach your consumers where they like to hang out. How do I find my target audience for CPG products? Go on social media, and stay in tune with the people who are using your products.
Because Nature Valley's granola bar is a good fit with hikers and conservationists, they partnered with the National Parks Foundation.
Then, to highlight the importance of park space, the brand created "parklets" by turning parking spaces into unique mini gardens in cities around the US. Product samples were available but the focus was on a great consumer experience.
Innocent Drinks also took to the road – in an incredibly eye-catching grass-covered van.
The van helped to highlight brand values – natural products that are good for you and good for the planet. It was also able to travel to parks, markets, and festivals, giving out drinks and healthy meals and making a lasting impression on everyone who saw it.
The takeaway: It pays to be imaginative when thinking of promotion locations. Consider going to your customers rather than expecting them to come to you.
Getting your brand out there? It all starts with distribution…
Generating some amazing CPG marketing ideas has to be part of your long-term plan. But to get your products in front of consumers, you first need to partner with the right CPG distributor.
Buffalo Market leads the way in distribution of purpose-driven food and beverage brands.
Our partners sell alternative proteins, organic goods, and products that are good for the planet. We help them to sell their products at both mainstream and upstart retailers, as well as food service establishments.
Want to find out if we'd make a great team?
Tell us about your brand
and your requirements and we'll be in touch.