7 Facts and Trends about the Plant-Based Market in 2021 — And What Can we Expect in 2022?
It's no secret that the plant-based industry is booming like never before. 2020 saw the US sales of plant-based meat, dairy, and eggs rise faster than animal products for the third year in a row!
One of The Good Food Institute's research analysts, Kyle Gaan, called 2020 a "breakout year for plant-based foods across the store."
"The incredible growth we saw in plant-based foods overall, particularly plant-based meat, surpassed our expectations and is a clear sign of where consumer appetites are heading," Gaan explained.
He noted with 40% of households making the switch to plant-based milk, "it won't be long until we see just as many households purchasing plant-based meat."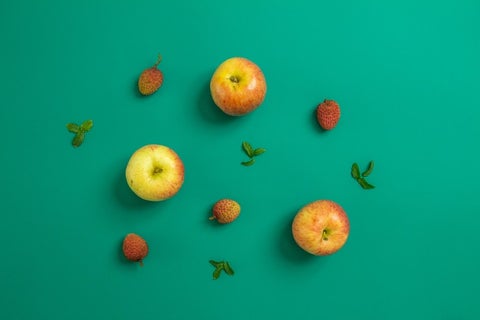 One in six US households already consumes plant-based meats regularly!
There's an ever-growing number of people switching to flexitarian, vegetarian and vegan lifestyles. With an estimated value of $4.3 billion in 2020 in the United States, the plant-based meat market shows no signs of slowing down. Quite the opposite! MarketsandMarkets projects that the plant-based meat market's value will increase to $8.3 billion by 2025.
If you're in the world of consumer packaged goods (CPGs), you know that there's never been a more exciting time to be in the plant-based food industry. But with so much happening all the time, it can be hard to keep up!
This article will break down some interesting stats about the plant-based market in 2021 and explain what's on the horizon for next year.
It's time to milk it
Non-dairy milks have soared to dizzying new heights. Future Market Insights (FMI) has reported that the plant-based milk market will reach a value of $3.24 Billion in 2021.
Currently, almond milk is the most popular non-dairy milk option in the US. Meanwhile, soy milk appears to be on the decline.
While it used to be the second-most popular option, 2020 saw oat milk sweep in and claim the number two spot. Other milks gaining popularity in households and cafes alike include coconut, rice, flaxseed, and pea.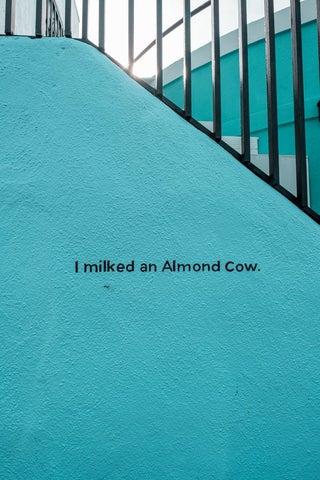 Let's get cheesy
As non-dairy milk becomes a household staple, what's next for the plant-based dairy industry? Cheese, please!
A new study revealed that "cheese alternatives are predicted to be the 'next frontier in plant-based innovation." With "advancements in ingredient technology," non-dairy cheeses are getting better and better, and the market will reflect that.
The most popular plant-based cheeses are currently made with almond milk, as the high fat content makes the cheese smoother. Other alternatives include soy milk, coconut milk, and cashew milk-based cheeses.
Mozzarella, parmesan, cheddar, cream cheese, and ricotta are the most popular non-dairy cheeses.
Protein and pea power
In 2020, plant-based meat sales rose by 45%, twice as fast as conventional meat sales. With one in six households now purchasing plant-based CPG meat alternatives, it's all about the protein.
Currently, soy remains the supreme leader of plant-based proteins. A new ADM OutsideVoice study found that "75% of global plant protein consumers" are aware of soy products, and 47% consume soy regularly.
Other protein sources on the rise include pea protein, quinoa, chickpea, brown rice and linseed. The same ADM study notes that "pea protein has a 46% rate of consumer awareness and global consumption is currently at 21%. Plus, the use of pea protein in new alternative meat launches has grown by 297% and has increased by 127% for dairy alternatives in the past five years."
Plant-based placement
As consumers look to replace conventional meat with plant-based alternatives, placement within stores is everything.
The plant-based meat alternatives stored in grocery stores' refrigerated sections grew 75% in 2020. On the other hand, frozen plant-based meat sales grew 30% in 2020. That's not to say frozen products aren't booming, though--the 2020 growth was still a tenfold increase from 2019!
Even more impressive, Vegconomist now reports that "alt-meat is now mentioned 1320% more frequently on restaurant menus than before the pandemic".
Something's fishy!
The faux fish market has been slower to grow than the plant-based meat market. According to reports from GFI and PBFA, mock fish currently makes up "0.1% of the entire U.S. seafood market." Comparatively, "sales of plant-based meat [make] up 1.4% of U.S. meat sales." There's a way to go before faux fish options catch up to plant-based meat, but it is happening.
GFI reports that as of 2021, 83 companies are producing alt-seafood products, up from only 29 companies producing alternative seafood products in 2017. It looks like there are more faux fish in the sea!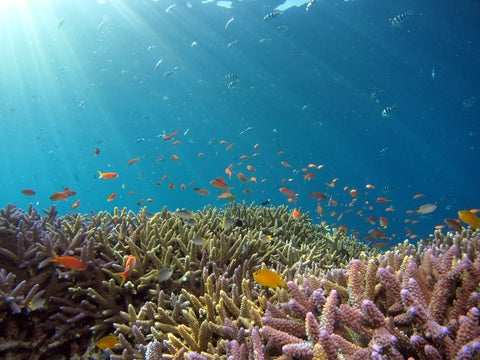 Plant-based trends
With plant-based consumers growing by the day, getting the taste and texture of meat and dairy alternatives right is everything. The color and nutritional benefits are also crucial. To achieve this, many brands are combining multiple plant proteins and dairy alternatives. ADM research found that "68% of flexitarians prefer a mix of two or more plant proteins in alternative meats, and 52% prefer a blend in dairy alternatives."
Research also showed that consumers would pay more for CPGs that combine proteins to have CPGs as close to traditional animal products as possible.
Room for improvement
Research shows that as more people begin to embrace the world of plant-based foods and beverages, brands need to focus on perfecting their products. They need to be as close to their animal counterparts as possible in look, taste, texture, nutrition, function, and overall experience.
This is where the plant protein market has room for improvement. ADM research found that "50% of U.S. flexitarian consumers agree that meat alternatives need taste improvements, and more than 20% say that texture needs to be improved."
Labels matter
At the Vegan Women Summit (VWS) in July, Deliveroo spokesperson Elena Devis revealed the rising popularity of vegan products and the importance of CPG labels. With 50% of Deliveroo orders now containing vegan products, Vegconomist reported that "the vegan category on Deliveroo has grown 107% in the past year on its platform and is the fastest growing area of growth."
What to expect from the plant-based market in 2022
There are plenty of food crazes that come and go, but plant-based products are here to stay. Projections show the plant-based industry will continue to grow in 2022 and beyond!
Jennifer Bartashus, senior consumer staples analyst at Bloomberg Intelligence, said, "The expanding set of product options in the plant-based industry is contributing to plant alternatives becoming a long-term option for consumers around the world."
She predicts that meat and dairy alternatives will continue to increase their market shares by 5% and 10% in the next decade, respectively.
Bloomberg Intelligence predicts that the global plant-based industry will be worth $44.2 billion in 2022, up from $35.6 billion this year and $29.4 billion in 2020.
At Buffalo Market, we take pride in every CPG we distribute. We're all about products that are good for the planet and good for people.
As one of the leading distributors of purpose-driven food and beverage CPGs, we go out of our way to take care of every one of our clients. We want to make sure we're getting the product into the hands of customers who share our values.
Want to learn more? Whether you're a brand or a retailer, get in touch today to see how we can work together and bring your CPG vision to life!