8 Always-Asked Questions about Working with a Food Distributor
CPG brands and food distributors work incredibly closely together. It's a relationship that's essential to both sides — one that's built on teamwork and trust.
As with any relationship, honest and open communication is key. So too is asking questions.
The right food distributor can introduce you to new customers, remove logistical stress, and truly take your food and beverage business to the next level. But how do you know which food distributors are best for you?
You'll want to clarify exactly how the working relationship will function and how food distributors can grow your brand.
If you're searching for a new food distributor for your business, make sure you've got all the facts to make an informed decision. From delivery schedules to company values and those all-important costs, here are the 8 most common questions you can and should be asking a food distributor...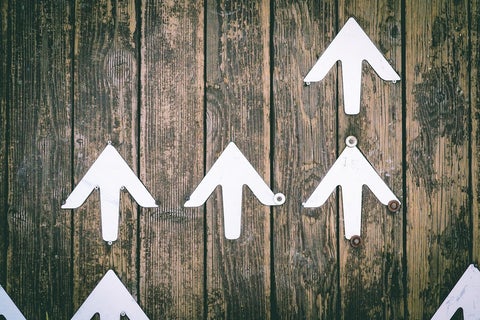 1. Can you meet the specific needs of my product?
This should be your number one question when talking with potential food distributors. Are they equipped and able to distribute your product?
Think carefully about your product's needs (handling with care or temperature controls, for instance) and make sure these requirements can be met.
Let's take fresh milk products as an example… maintaining a consistent, low temperature is essential during transportation. Proper procedures must be carried out, with temperatures monitored and recorded throughout the delivery process. Any delays in transportation will also diminish the shelf life of the product, so what's your distributor's track record here?
You should ask whether your distributor handles similar products and how quality and safety are maintained. Making sure your products arrive at stores in a consistent condition will increase sales and that all-important brand loyalty.
Customers demand quality, flavor, and freshness — and so should your food distributor!
2. What is your delivery schedule?
Food distributors all have a slightly different way of working. Some only deliver on weekdays while others operate to strictly defined time slots. Does this match your own schedule?
If a large proportion of your sales fall around the holidays (like Thanksgiving or Christmas), ask whether your distributor's schedule can allow for this.
Think of this discussion as letting a distributor know what your ideal delivery calendar would be. Even if they can't exactly match this, leading food distributors will work alongside CPG businesses to get products to stores in a way that benefits everyone involved.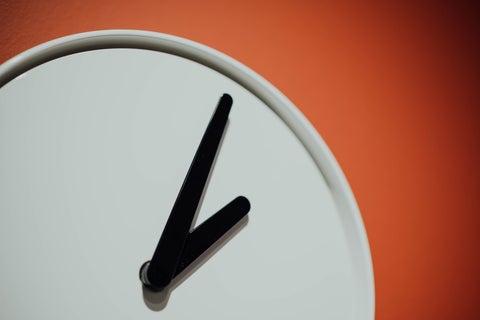 3. Can you explain your logistics in detail?
Details, details, details. Don't be afraid to ask too many questions of a potential distribution partner. Focus in on information such as when deliveries take place and how products will be stored and stacked during transit.
Turnaround time is also a major consideration, both in terms of order requests and delivery times. So too is where their warehouses are located, as well as the requirements and regulations they have for CPG companies. Some food distributors will only work with manufacturers that can provide their own refrigeration units (for example), which can be a barrier for smaller brands.
The more you know about how a distributor works, the less likely you are to face future issues.
4. Do you have minimum (or maximum) order quantities?
Minimum and maximum order requirements are vitally important for CPGs. So it's always worth asking this question.
A food distributor's order quantities will greatly influence your inventory and working practices. Too high minimum orders may leave you short of product or risking quality. Lower maximums may mean not enough product is getting to stores at key times.
Your distributor's delivery requirements must work with your own to keep costs down, minimize wastage, and manage inventory levels to consistently meet consumer demands.
This question also relates to how distributors handle mispicks, shortages, and account credits. By asking, you'll have a clear understanding of the service you can expect.
5. What do you charge?
Money matters in business!
If the distribution costs are too high for your business, then the relationship isn't going to work long-term. You need to understand the finances straight away.
Costs may be charged as a fixed price (in terms of size or quantity) or a percentage based on sale price. Make sure you're aware of any "hidden" costs as well — who will pay for breakages or delays?
When choosing between food distributors, do seek out multiple quotations. Just remember that cheaper doesn't always equal better. Consider the level of service as well as the price to ensure you've really got the perfect match.
6. Does your company's core values align with mine?
If you care about quality (and we're assuming you do!), make sure your potential distributor's mission aligns with your own.
We don't just mean the physical quality of products here. While this is undoubtedly important, customers also care about the ethics of your business. For instance, does your distributor take steps to lessen their environmental impact and cut their carbon emissions? Do they specialize in products that are healthy as well as sustainable?
The incredible cooperation and teamwork involved in the CPG supply chain is one of the industry's real strengths. Use this to your advantage and make sure food distributors are just as passionate about your brand values as you are.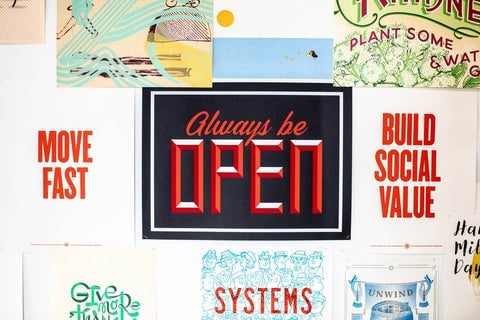 7. What additional services do you offer?
It almost goes without saying, but food distributors do so much more than just transportation.
With this in mind, think about the kind of relationship you'd hope and expect. Would you appreciate a personal approach tailored to your business and products? Or do you require minimal support with simple distribution needs?
Customer service is what sets any company apart from its competition. Does your food distributor offer services such as a dedicated point of contact for your account? What about advice and recommendations on product trends? Do they help with product promotions?
Furthermore, food distributors should be responsive and efficient in handling problems. If issues such as late deliveries, breaks in the supply chain, or spoiled food arise, how will their team handle this?
To fully understand the services a food distributor provides, ask for references or testimonials from existing customers. They certainly won't shy away from raising issues!
8. Can you add value to my business?
Last but definitely not least, you should always ask whether food distributors can help with the long-term growth of your company!
Great distributors will move mountains to get the job done, so you can focus on your business and your products. It should feel like your distributor is equally as passionate about helping your CPG company grow as you are.
After all, distributors are experts in the food and beverage supply chain. They can discuss product specifications, packaging, and opportunities for expansion. This might involve advice on getting products into new retail markets, improvements on order quantities, and keeping costs down or revolutionizing your online presence.
If you and your food distributor are both willing to go that extra mile, your CPG business will go from strength to strength.
Looking for a likeminded food distributor?
Great distributors don't just transport products. They can help your CPG business grow and expand, open new markets, improve customer loyalty and ultimately increase profits.
Buffalo Market are the leading distributor of purpose-driven food and driven brands. If you're looking for the right distributor for your products, get in touch today to discover how we can help. Specializing in foods that are good for you and good for the planet, we match amazing products with remarkable retailers and consumers.