8 Fun Food and Beverage Career Paths for Lovers of CPG
The US consumer packaged goods market is the largest in the world. With an estimated value of over $635 billion – who wouldn't want to get involved with this super-charged growth sector?
Is Packaged Foods a good career path?

According to the GMA, incomes within the CPG industry are$4,000 more than the national average. What's more, the sector now supports roughly 1 in 10 of all American workers. And with over 20 million roles, there are plenty of jobs to go around.
Packaged foods is a good career path for:
People looking for flexibility in their job.

Those looking to start their career or even change paths further down the line.


Starting in an evolving industry with many rewarding opportunities and strong progression.
Dare we say it, there's also a chance of having some fun while you're at it!
So if you've ever thought about a career in CPG, then look no further.
We've compiled some of the most interesting career paths within the industry. From visual merchandising to craft brewing and logistics — there's something for everyone.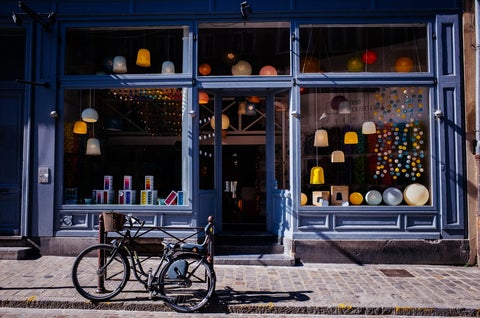 1. Visual Merchandiser
From national superstores to independent organic markets, every shop is created with care. If you've got a flair for design and an eye for detail, have you considered working in visual merchandising?
Visual merchandisers enhance the look and accessibility of a store. The ultimate goal is to improve sales, but there's so much more to it than this.
Careers in visual merchandising (VM) are incredibly fun. Expect a mix of design, marketing, psychology, and even physically constructing displays. One day you might be researching healthy-living trends, the next producing sketches, or managing on-site projects.
VM roles vary depending on the size and type of store you work for. It's also common to start out with an agency providing services to multiple clients.
Wherever you're working, you'll probably move a lot between offices, warehouses, and stores, so strong skills in communication as well as design-software go a long way.
2. Sales Executive
In such a large industry, someone's got to be driving those sales! Could that person be you?
Salespeople are always in high demand. So if you're a people person with a keen eye for data and targets, this could be a great role.
Sales Executives sell a company's products or services. As part of this career in CPG, you'll approach new retail customers, maintain relationships with clients, and secure repeat business.
To succeed, you'll need to be confident negotiating prices, liaising with suppliers, analyzing sales data, and understanding trends.
If you're applying for jobs, experience in the fields of business, management, or marketing will be a bonus. But at the end of the day, the results you drive will speak for themselves!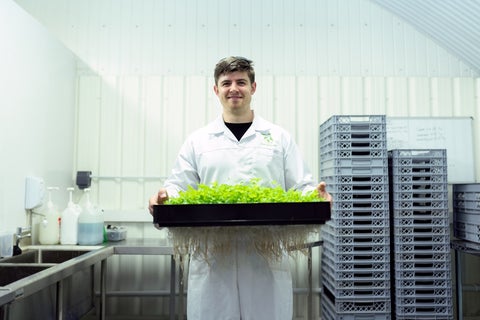 3. Food Technologist
If you're scientifically minded — but still love good food — what about CPG R&D (research and development)?
Food technologists ensure food and beverage products are safe and meet regulatory standards. But they're also on the frontline of foodie innovations in every sector. As part of this job, you'll gain fascinating insights into the manufacturing process, as well as insider knowledge of well-known recipes.
You'll liaise closely with product development teams and may even get the chance to work on newly-discovered ingredients.
Key tasks could include auditing suppliers, trialing new products, or working on packaging innovation. Food-related degrees are beneficial, but it's possible to work your way up from entry level.
4. Logistics and Distribution
All those wonderful products lining store shelves need to get there somehow! And it's supply chain operations that make this possible.
Logistics and distribution managers organize the storage and transportation of goods. If you're a lover of teamwork and organization, this could be the CPG career for you.
You'll ensure the right products are delivered to the right location at the right time.
Working environments range from offices to warehouses and shop floors. While logistics can be fast-paced, it's incredibly rewarding too.
Here at Buffalo Market, for example, we specialize in the distribution of purpose-driven food and beverage brands. With a mission-based company, you've got the added benefit of knowing your work is good for you, consumers, and the planet.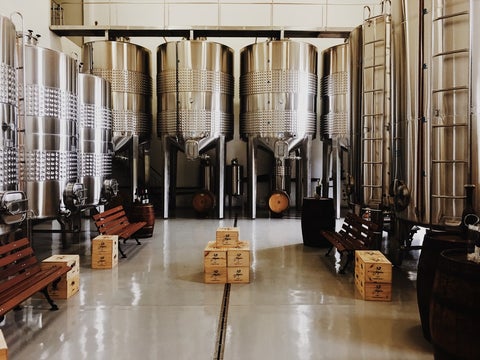 5. Craft Brewing
A career in CPG allows you to follow your true passion. So whether it's beer, cheese, pasta, or candy, there's a fulfilling job out there for you.
Craft brewing is one of the fastest-growing sectors in the world — and certainly in the US. Although it can be a steep learning curve to get started, the trade is in high demand across supermarkets, farmers' markets, bars, and restaurants.
You'll manage the beer-making process from start to finish, taking responsibility for materials, machines, and people. Depending on the scale of production, you might focus on just one type of beer or work across the entire business.
Brewing is a "get stuck in" occupation, with jobs including fermentation and temperature checks, researching brewing methods, and maintaining stock levels. A relevant degree in chemistry, engineering, or food science helps, but hands-on experience is worth its weight in gold.
You never know, some (*ahem*) quality assessment taste testing might be required too…
6. Farm Manager
Careers in CPG involve every stage of the production process — from farm to fork!
So if you're an outdoorsy type with a love of animals and nature, what about a career in farming?
Working on a farm, you'll be involved with either animal production, dairy, or crop farming.
You'll need to be a great all-rounder: able to plan finances, undertake physical and practical activities, market products, monitor yields, and ensure health and safety procedures.
Working hours are famously long (and you've got to be willing to get outside in all weathers!), but many people find it's one of the most satisfying careers available.
As with food production, hands-on experience is essential. So if you think you've got what it takes, why not give it a go?
7. Retail Buyer
Retail buyers purchase products on behalf of stores.
If you're always one step ahead of the curve, with an eye for trends and a nose for deals, this could be the perfect career in CPG for you.
As part of the job, you'll plan what products go on sale, factoring in aspects such as customer demand, price, quality, and availability.
The sheer scope of work makes retail buying a fun and fascinating role. You'll have to understand customer needs, maintain relationships with suppliers, travel to trade fairs, and review sales performance.
Merchandising or business experience (as well as in-depth product knowledge) is invaluable, alongside strong analytical, negotiation, and creative thinking skills.
8. Digital Marketer
With the rise of eCommerce and omnichannel selling, digital marketing is vital to the CPG industry.
Digital marketing involves the promotion of products and services via a variety of online channels. A bit like retail buying, digital marketing is an incredibly varied job. You could be writing blog posts one day, managing Google advertising the next, or launching a three-month Instagram campaign.
The main areas include social media marketing, search engine optimization, pay-per-click campaigns, mobile, and affiliate marketing. You'll need to be IT and data-savvy, as well as a keen copywriter with a strong eye for design.
If you're looking for a career in CPG, digital marketing is a great role at any seniority level. A background in journalism, creative design, or communications helps, but passion and drive will set you apart.
Is a career in CPG in your future?
If you're thinking about a fun new career in CPG, check out the rest of the Buffalo Market blog.
For industry insight, market trends, and all things consumer packaged goods, we've got everything you need to stay ahead of the competition.