The Essential Starter Pack for Marketing your CPG on Instagram
If you're marketing your CPG business online, you need to be on Instagram. It's that simple.
Why? Because Instagram notches up over one billion active monthly users and 500 million daily Instagram stories.
From posts on pets to yoga inspiration, food, fashion, and interiors – there's something for everyone. As the second most accessed network behind Facebook, it's not hard to see why brands love the platform.
Plus, Instagram boasts highly engaged users. Most browse every day for almost an hour. This is great news for marketers, explaining why over 70% of US brands already regularly post.
The site's visual nature provides many opportunities to personalize content, showcase products, communicate authentically, and ultimately sell to your target audience. So how can you use this to your advantage?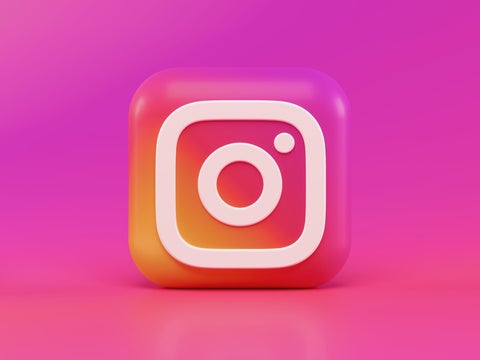 In this essential starter pack, we've got everything you need to create a stellar Instagram account for your CPG business.
From efficient posting tips to creating stunning content and cost-effective campaigns, this is your guide to growing your brand on Instagram.
1. Your Profile
Let's start at the beginning — with your profile.
This includes:
Business name (up to 30 characters)

Handle (your username)

Bio (up to 150 characters)

Website Link

Category (a business feature)

Location and Contact Information (if appropriate)

Profile picture
Your bio is one of the most significant features of your account.
You've only got 150 characters to tell the story of your brand. It's how people will form a first impression and decide whether to follow you — so use it wisely!
Be sure to take full advantage of additional fields such as names, categories, location and contact information. Here are a few extra pointers:
Does your CPG business pride itself on local produce? Great! Make the most of this and call it out in your location.
Are your business name and handle easy to remember and search for? If people can't find your account — they won't be able to follow you.
What about your profile photo? For most brands, this should be your logo. Logos provide credibility and allow visitors to quickly recognize your brand.
Upload a high-quality image and remember that Instagram profile photos are cropped to a circle. If you've got a square logo, zoom out to make sure it's all showing.
Bonus tip: Stories highlights
Story highlights appear at the top of your profile (right under your bio). They're a great way to shine a spotlight on different aspects of your business and boost your bio.
Create multiple albums to preserve your story content (more on Instagram Stories later!). Think about things like product categories, ethos, mission — giving followers more information about your brand.
2. Goals and audience
Instagram is a fantastic tool to help your CPG business achieve its marketing goals.
But what are your goals? Ensure they're clearly defined from the start, and use these to guide your social media strategy.
Your goals could be:
Cultivating an online presence

Fostering brand awareness

Increasing consumer confidence

Gaining new leads

Encouraging conversations

Selling products directly
Know what your priorities are and use this to tailor your messaging.
You might already have sales and marketing data on key demographics for your product. Whilst most Instagram users are under 30 and residing in urban areas of the US — this doesn't mean you solely have to speak to young Americans!
Carefully consider who your target audience are and craft your content accordingly.
3. Stunning visuals
Instagram is a visual medium.
Are your photos representing your brand successfully?
You don't need professional photography, but your images need to be high-quality, aesthetically appealing, and well-composed.
Consider free online design tools such as Canva or Pixlr to create templates and a consistent visual identity. Lightroom is another good option for photo editing, with some free presets available.
A strong "look" should reinforce your brand and its mission, helping followers easily recognize your content.
As well as beautiful images, social media loves shareable content – so make sure that your posts are telling a story too.
For a mix of content, think about:
Behind the scenes:

giving followers a sneak peek into your offices, manufacturing or farming processes.

Quotes and text-based images:

providing a visual break and getting across important value-based messages and snippets.

Give-aways and competitions:

encouraging users to like, follow, and share, as well as offering opportunities for cross-promotion with other businesses.

User generated content:

instilling a sense of trust and engagement amongst your community.

How-to posts:

whether that's cooking or self-care; giving your followers genuinely useful content.

Videos:

across your feed, reels, story, or IGTV — videos are great for brands. Consider interviews, Q&As, workshops as well as fun shorts.
If your CPG business sells a product that isn't particularly visually appealing (for instance tinned goods or cleaning products), put your product in context.
This could be mouth-watering food pictures or How-to cleaning tutorials in beautiful homes. Showing how customers actually use the product will be much more engaging than just pictures of packaging.
Instagram posts vs. Stories
If you've used Instagram for any length of time, you'll have noticed those little circles at the top of your news feed. These are stories, and they only stick around for 24 hours. Despite this, over 86% of users regularly post them.
Think of posts on your profile as your polished content — the images that you're happy to represent your brand long term. Whilst you probably only want to publish a few posts a week, you can create multiple stories a day. Stories offer a fun, in-the-moment way to connect with followers.
Given their short timespan, you can worry less about honing the finished product and just have fun creating and sharing great content!
4. Great wording
We did say that Instagram was a visual medium (and it is!) but don't ignore the wording.
For any business, not just in the CPG industry — establishing a tone of voice should be a vital part of your marketing strategy. If you've already defined your goals and audience, this will also inform your writing style. Is it fun? Serious? Educational? Expert? Playful?
There are two main aspects to writing for Instagram: captions and hashtags.
Captions
Instagram captions can be up to 2,200 characters, meaning they can be used for both quick taglines and long-form storytelling.
Remember only the first two lines will appear in your followers' feeds — so make sure the start is particularly attention-grabbing. Users tend to scan through captions rather than detailed reads, so get any important information in there early.
Some brands distinguish themselves with a specific style of captions, all one-liners, one-worders, capitals, emojis, or even haikus. Whilst you don't have to pick just one thing, make sure anything you write adds value to the image and feels true to your brand.
Hashtags
Hashtags are usually found at the bottom of captions. They are a great way to increase your discoverability on the platform.
Users can search for and "follow" specific hashtags.
When selecting yours, start by looking at your competitors. What hashtags are other CPG brands using? What about consumers? What hashtags are most relevant to you — and which seem most popular?
Many accounts insert a few lines between captions and hashtags to make the copy less busy and easier to read.
Whilst you can use up to 30 hashtags per post, 5-10 is the optimum amount. You don't want to use too many and look like you are spammy or "hashtag stuffing". On the other hand, if you don't use any at all, it will hurt your discoverability.
Keep track of the hashtags you're using. Analyze which are performing well, adjust over time and have fun.
Bonus tip: Engagement
It's all well and good posting great quality content — but if you want real engagement with your posts, you have to engage yourself!
Interact with other profiles, reply to (and encourage) comments, tag accounts, and share content. Just like in real life, the best conversations are mutually rewarding.
5. Content management
Last but not least, it's time to think about how you'll manage and promote your posts.
For any small business, help with centralizing processes, collaborating, and automating tasks is key.
Creating content and tracking analytics can quickly become a time-consuming job, especially if you're working over multiple platforms.
Luckily, there are many social media management tools to help with just this. Here's a few of the best:
A great option for businesses, Sprout Social offers a massive array of scheduling tools and analytics. Not only can you schedule posts across accounts, you can also read all your social media messages in one place.
Sprout Social offers a 30-day free trial (useful if you want to test out a few platforms), with professional plans starting around $99.
Hootsuite is one of the original social media management tools, and still one of the best. Along with auto-scheduling tools and easy-to-view calendars, their analytics tools are second to none.
Hootsuite also offers a free 30-day trial, as well as a free plan. The free version does limit much of the reporting and functionality however, with professional plans starting around $50 per month.
Buffer is a cheaper alternative (starting at just $15 per month for professional plans).
It allows for intuitive post scheduling, Instagram tagging and a useful calendar view tool. Do bear in mind that whilst Buffer links with most main platforms such as Instagram, Facebook and Twitter – it currently doesn't work with others such as YouTube.
6. Advertising
If you're investing in content management systems and allocating budget to your social media posts, you might want to think about advertising on Instagram.
Of course you can grow your Instagram audience organically, but as you'll have probably guessed — it takes time. Liking and commenting on posts, tagging accounts and building your following is hard work.
If you've got a small budget, play around with promotional posts and campaigns.
You'll need a Facebook page to create and pay for Instagram promotions. Facebook and Instagram provide a massive array of targeting options (every CPG marketer's dream), based on location, demographics, interests, and behaviors.
Start with low-budget campaigns. Set your goals and figure out what works and what doesn't. Keep your eye on analytics insights and remember that even in paid ads, your visuals and tone of voice should be consistent.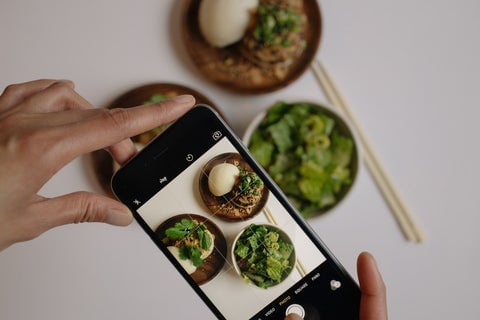 Buffalo Market are the leading distributor of mission-driven food and beverage brands. We specialize in products that are good for the earth and good for you.
If you're looking to grow your brand and social media presence, our experts will get your products out to the right audience. Get in touch today to find out how we can help accomplish your business goals and increase your sales.