A beginner's guide to CPG logo design
Branding is the silent advocate of your company. It can differentiate and elevate your products above the competition. Not only this, but a great brand creates a sense of fun and originality, too!
Logos are at the heart of branding and great logos are icons in their own right. Take what's known as the "fab four" — Nike, Apple, McDonald's, and Coca-Cola. Who doesn't recognize the active swoosh, modernist apple, or the famous golden arches?
What sets these logos (and businesses) apart is their sense of timeless innovation. They can be repurposed and reimagined, yet remain instantly recognizable all over the world.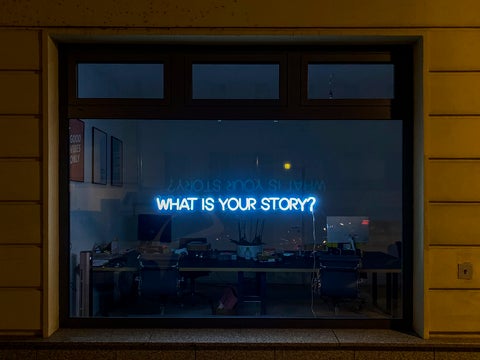 So how can you create a great logo for your CPG business? The good news is that logo design isn't the sole domain of big companies. Anyone (even complete beginners) can create a memorable logo that works for your brand.
There's a wealth of easy-to-use online tools, affordable designers, and inspiration available to everyone. So what are you waiting for?
Let's get started with this ultimate guide to CPG logo design for beginners.
Why do you need a logo?
First things first, let's take a closer look at why you need a logo.
In the consumer packaged goods industry, competition is fierce. You need a strong visual brand that will make your product intuitively appealing and stick in customers' minds.
A logo is one of the most important aspects of branding, as it will appear on all your packaging, website, social media, swag… and just about everything else related to your CPG.
A great logo has the ability to communicate what your company stands for, identify your products in a crowded market, and make a positive first impression. It can also create trust and brand awareness, putting you one step ahead of the competition.
Put simply, it needs to be done well. But no pressure.
What makes a great logo?
A great logo needs to communicate clearly. There are several key aspects to consider, from color to typography and on-shelf standout.
Here are a few of the most important factors…
Clarity and simplicity
This is the most important aspect of great logo design. A complex logo will be difficult to read, print, and reproduce. It can create a confused, uninspiring impression of your company and its values.
What links successful logo designs? Take leading car brands for example. Think of Volkswagen, Tesla, or Honda. They all have a strong, balanced look. Their logos are modern, uncomplicated, and easily recognized whether large or small, in color or black and white.
A clear, straightforward logo will send the best message about your business — simple!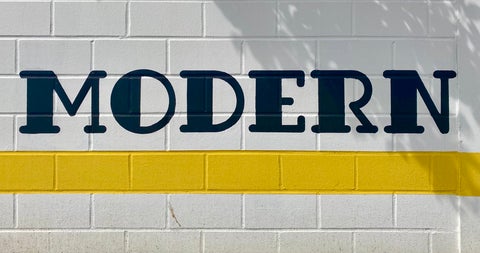 Flexibility
Make sure your logo is flexible enough to be used across all of your marketing materials and on a variety of different backgrounds. It needs to be distinguishable whether it's on your product packaging or a digital banner ad.
This means that a logo must work in different sizes and formats (think brochures, t-shirts, and tiny eCommerce thumbnails).
You'll also want to pick a logo that stands the test of time. It should be versatile, just like your business. If you can avoid a rebranding exercise year in year out, this will obviously save you time and money in the long run.
Color
The colors used in your logo will have a massive impact on how consumers see your business.
Color psychology plays a key role in marketing. Blue, for example, represents confidence and authority. No wonder it's a popular choice for the financial and publishing sectors. Red and yellow provoke feelings of hunger, while green signals nature and cleanliness.
To avoid a messy look, don't use too many colors. Three is generally the maximum. You should also consider how the logo will work in black and white when needed.
Uniqueness
Last but not least for CPG logo design — is your logo unique and memorable? A great logo stands out in the market and creates a strong first impression with grocery shoppers.
With thousands of products lining store shelves (both physical and digital), you can't afford to blend into the background. If your logo is unnoticeable and unmemorable, it won't drive sales.
Getting started with CPG logo design
We've seen what makes a great logo. Now how do you get started designing one?
CPG logo design for beginners doesn't need to be daunting. Follow these steps, and you'll be off to the best possible start.
Define your identity
Remember that a logo is there to communicate your brand's identity. Think about your core values and the people and products that your logo will represent.
While a good logo should create strong brand recognition, it's got to be memorable for the right reasons.
Start by getting your company identity crystal clear. Ask yourself questions such as:
Why did you start the business?

What is your mission and has it changed over time?

What makes your products unique or better than other alternatives?

What are the three most important qualities associated with your products?
With a firm grasp on brand identity, you'll be well on the way to a great logo that works for you and your business.
Check out the competition
Research your competitor's logos. What do you think works well and what elements are best avoided? Have your own brand identity in mind, and think about how you can emphasize key points of difference through your logo.
Remember that a great logo will be memorable, clear, and simple. Create a competitor "mood board" and single out the elements you can adapt and improve for your business.
Learn from the best
As well as researching your own market and CPG competitors, there is no harm in getting inspiration from other industries.
Large companies spend thousands on branding, so why not learn from them? By immersing yourself in the world of logo design, you'll pick up on key principles (layout, color, shapes, fonts) and what ultimately works. Read plenty of articles (just like this one!) as well as researching logos themselves.
Just be careful to avoid any direct copying. You still want your logo to be unique and reflect your values (as well as avoid any copyright infringement cases!).
Bring your ideas to life
Having done your research and understood your own brand identity, it's time to create your logo!
If you're looking for places to get started, there are plenty of free online design tools such as Canva or Pixlr. There are even sites such as Colormind or Fontjoy that specialize in generating color schemes and font combinations.
Don't forget the humble pen and paper, too. This will allow you to explore ideas without getting caught up in complex digital details. A freelance designer can always help you bring these ideas to life further down the line.
As a practical tip, always ask for vector-based graphics (or create them yourself with tools such as Vectr). This provides the flexibility to apply your logo to any marketing materials.
Ask for feedback
Feedback is a crucial step in logo design.
Once you have a logo (or several logos) that you are happy with, invite feedback from as many people as possible. You could conduct consumer market research or discuss your plans with friends, clients, distributors, or stores.
This can be a great way of deepening professional relationships as well as sourcing expert advice.
Your logo will ultimately be the brand ambassador for your business. While listening and adapting to feedback, make sure you're completely happy with the changes you make.
Have you got a great product with an even better logo?
Buffalo Market are the leading distributor of mission-driven food and beverage brands. With an expert team, we get amazing products on the right shelves.
Get in contact today to find out how we can help grow your brand.