What is Direct Store Delivery (DSD)? Pt. 2 of 2
Direct store delivery (DSD), boiled down to its simplest form, is the means of delivering goods from a supplier, brand, or manufacturer straight to the store.
We covered the ins and outs of DSD in part 1, comparing it to the more traditional retailer warehouse model. As it turns out, the DSD system has several benefits which make product shipments more efficient, cost-effective, and speedy.
If you've not yet read that article, or you'd like to brush up on your knowledge of DSD distribution systems, we'd recommend starting there.
When you're done, come back here. Because in part 2, we're cranking it up a notch. You'll learn all about the best practices of DSD and how to get it right. We're here to help your CPG brand flourish.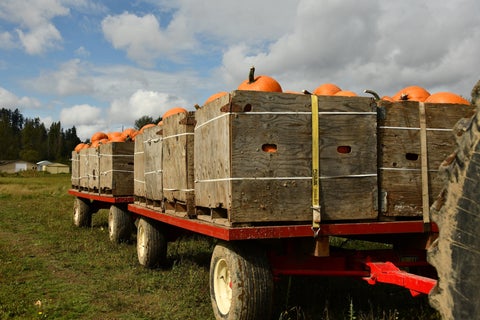 Who is DSD most suitable for?
Before we dive into the how-to's of DSD, we thought we'd cover the types of businesses that are best suited to the model.
Small/Indie retail
DSD is ideal for smaller shops. Independent stores may not have a centralized distribution system in place. If they do, you can bet it's eating away at their bottom line. Offering to remove the warehouse costs and reduce their labor requirement would be something they couldn't refuse. It's a great way to get your product into loads of smaller or indie retailers.
City center stores
Stores situated in the inner city tend to have less storage space. They, therefore, require frequent replenishment, especially for high-volume products. Convenience stores, drug stores, and the like, are good examples of retailers who would suit this innovative system. Finding new ways to reduce costs and create a more sustainable business model is key in such a competitive climate.
Greengrocers
One of the primary concerns of a fresh-produce store is the shelf-life of its products. Freshness is key. Especially for customers who are shopping with their health in mind. Sell one moldy blueberry and it could cost the retailer a loyal customer. The DSD model allows for greengrocers to replenish just one product, rather than waiting for an entire delivery.
Now if the blueberries go moldy, they've got a backup plan.
Best practices for grocery DSD
If you're considering switching to a DSD model for your brand, here are some checkpoints for you to work through in preparation:
Create a demand profile
Analyze the sales data for your product with the retailers you're currently working with. What do their orders typically look like? How frequent are they? What are the volumes? Working from data can help you with accurate forecasting, helping you to get the right amount of products into a store.
Refine your sales strategy
Gather your top sales reps and delivery drivers to work out the best strategy to get your products into the ultimate stores. Why are the drivers involved in the sales, you ask? They're still the face of your brand. If retailers aren't receiving friendly and helpful customer service from your drivers, they won't be happy.
That could cost you a partner.
Optimize your routes
You want to distribute your food or beverage product into stores in the most efficient way possible. You don't want to deliver to store B, to drive back to store A, before getting to store C. That's a waste of time, fuel, and labor.
Some routing factors to consider:
Which trucks should deliver on what route, at what time?

How long does it take to fulfill a shipment in one store?

What are the retailers' delivery windows?

Are there any good shortcuts you've missed?

Can we reduce the number of trucks on the road at any point?

Are you complying with the DSD state regulations?
Use a transportation management system
Businesses will theoretically plan each stage of the supply chain. However, once it gets put into practice, you'll need to make sure that it flows well, coming together in a smooth and cohesive way.
A transportation management system (TMS) grants you a broad overview of your supply chain, as well as shipment optimization, business intelligence, and other valuable assets.
Businesses that integrate a TMS typically gain a competitive advantage as they can use it to lower costs, become more efficient and overcome hurdles as they arise.
Embrace technology
The more tech the merrier. It enables fast and clear communication between teams. However, don't just employ technology for the sake of it. The key is to ensure that the tech is well-integrated. Disparate, disjointed systems could hinder, rather than help.
On the other hand, a connected technology environment will enable automated information exchange between applications. Organization will save you bundles of time, and time is money. Here is some vital software that we'd recommend to keep your business running efficiently:
An enterprise resource planning system (ERP)

A communication platform used by all crucial roles within the supply chain —

permitting drivers, retailers, and plant managers to stay in touch

An app to track stock-keeping units — add and reconcile several barcodes at drop-off points, without the need for additional scanning equipment
Employ an experienced food & beverage logistics partner
Last, but by no means least, you'll need to find the right logistics partner. It's important to find one who is an expert within your product niche. Whether you're manufacturing organic foods, candy, or TV dinners, there will be a distributor suited to you.
This way, you'll rest assured that they'll already have all the relevant or specialist equipment to handle your goods. They'll be well-versed in orders, tracking, shipping, billing... you name it! You can be confident that the DSD process can run smoothly so that the retailers and your customers will never be kept waiting.
Here at Buffalo Market, we're helping to bring new CPG brands to market every day. As the leading distributor for products that are aligned with the changing world, we're excited to hear about your product.
If your product is doing good for the earth, or good for people, we want to hear from you. Get in touch today and we'll see how we can help get your food or beverage products into the right retailers.
Click here to read What is Direct Store Delivery (DSD)? Part 1