Grateful Bread: The Most Authentic Sourdough in the Bread Aisle
To say that people love bread is an understatement. You can find some form of bread in just about every culture. It comes in thousands of varieties and is made in thousands of different ways. It's no surprise, then, that the bread aisle of a grocery store can be somewhat daunting.
White, wheat, French, oat, potato, pita, keto, rye…the list goes on and on—and many of those options are mass-produced and full of ingredients that you'd rather not try to pronounce.
That's why we love Grateful Bread. It's a 30-plus-year-old bakery with simplicity and authenticity at its heart. If you're looking for a high-quality sourdough bread to take home to your family, look no further.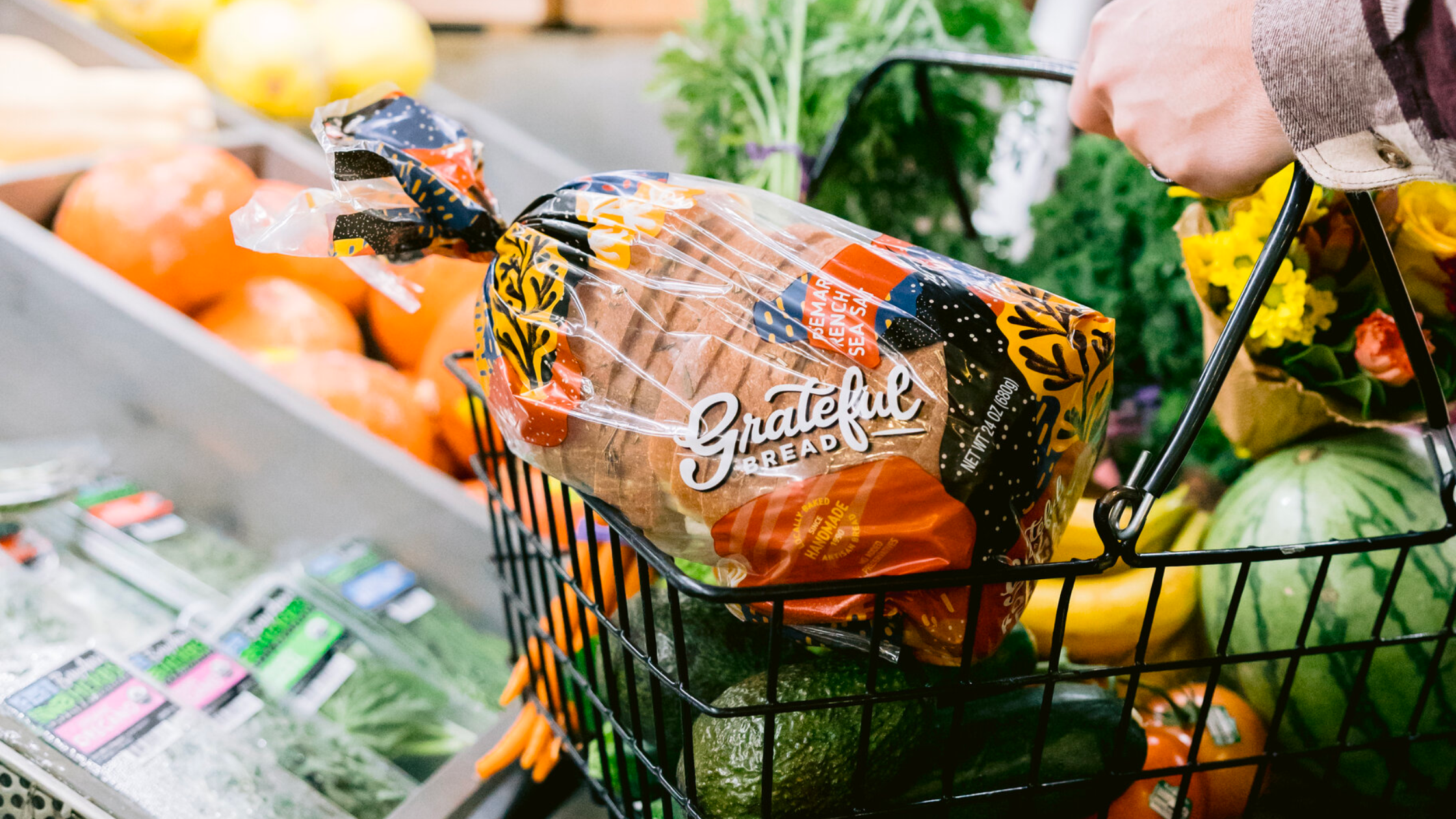 Grateful Bread: A History
Joe and Dianna Artim first opened their bakery as a Great Harvest Bread Co. franchise in 1990. Seven years later, they went independent and re-named their business Grateful Bread (after their Deadhead son's favorite band, The Grateful Dead).
The husband and wife duo had a passion for breadmaking and wanted to bring authentic sourdough bread to Sacramento. As the Artim family grew, their children, Theresa, Matt, and Mike, took an interest in the company. With their help, Grateful Bread expanded to service numerous wholesale accounts and provide fresh bread for local fine dining restaurants and farmers' markets.
After 27+ years of baking, Joe decided to retire from the company to spend more time with his family (and on the golf course). He didn't want the company to fall into just anyone's hands, however. It was important that the famous authenticity of Grateful Bread continue.
Luckily, prospective buyers and industry leaders Dave Pringle and Sonny Mayugba came along. Dave and Sonny were as passionate about artisanal bread as they were about expanding the business. In 2017, they acquired the company, which continues to grow to this day.

What makes Grateful Bread Special
There's a reason that Grateful Bread has withstood the test of time. It's the most authentically-crafted sourdough bread available in supermarkets. The Artim's desire to bake and share unforgettable bread shines through in both the ingredients and the baking process.
What's in Grateful Bread's sourdough?
Grateful Bread sourdough starts with a 32-year-old mother culture. The living microbes in the mother culture digest sugars in bread dough, making acids and carbon dioxide as a byproduct—which is how sourdough gets its name and can rise without needing a leavening agent like yeast or eggs. Many other "sourdough" brands you find in the supermarket today rely on commercial yeast and flavoring additives to mimic the taste and texture of real sourdough.
Grateful Bread's bakers mix a small amount of mother culture into their base dough mixture—usually a blend of artisanal white and whole grain flours, water, canola oil, salt, and natural mold inhibitors like distilled white vinegar and organic bred-mate (an acidic fermented wheat product).
How is Grateful Bread sourdough made?
After the mother culture is introduced to the flour mixture, the dough ferments for several days. During that time, the bacteria from the original culture gets to work digesting starches, releasing acetic acid (giving sourdough a vinegar-like bite), and lactic acid (imparting more of a yogurty tang), as well as structure-building bubbles of carbon dioxide.

Once fermented, the bread is more nutritious, easier to digest, and has a rich flavor that you can't convincingly fake with additives. The methodological process for making Grateful Bread's high-quality sourdough, from introducing the starter to coming out of the oven, takes three days. Freshly baked loaves are then distributed to retailers, restaurants, and markets all over Northern California.
What varieties does Grateful Bread make?
Sourdough is their flagship style, but Grateful Bread makes a whole lineup of delicious artisanal bread available for purchase at retailers like Safeway and Grocery Outlet. In fact, we have a whole blog about the best bread you can find at Grocery Outlet.
The original! This traditional loaf is made using the tried-and-true method described above. With just seven basic ingredients, you can rely on this round beauty to deliver the most authentic sourdough flavor, aroma, and texture you'll find anywhere.
Made with the same ingredients as the original round, this pre-sliced, elongated loaf is ideal for sandwiches and toast. Maybe you'll snack on it straight out of the bag. Who could blame you?
Like the round, this seasoned loaf is sold unsliced. That means when you break into it, the interior will be soft, fresh, and fragrant with the scent of herbaceous rosemary and malty baker's yeast.
This wholesome multigrain bread is rich, dark, and packed with nutrients. Ever-so-slightly sweet, it's bolstered with decadent polenta and enriched with 12 whole grains and oats. Try lightly toasted and slathered in fresh butter!
Country French
Classic white bread, all grown-up. This presliced artisan sandwich bread is a staple in the kitchen of discerning bread lovers.
Buffalo Market Food Distribution
As a food distributor of mission-driven brands, Buffalo Market takes pride in partnering with companies that create high-quality products which are good for you and good for the planet. It's our pleasure and privilege to introduce this incredible brand to railers across the United States.
If you're a retailer and interested in stocking your shelves with the best bread products on the market, contact us about getting distribution for Grateful Bread today!
Find Grateful Bread at these retailers: