How Organic Food Brands Can Find Distributors
So you've got a great brand, with excellent values, but how do you find a distributor? If you're an organic food brand, you'll most likely want someone who specializes in organic food — they'll have the right contacts for you.
So, how do you find the right organic food distributor for your business? Let's find out.
Make your brand stand out against competitors
Market research is extremely useful for any CPG brand, both old and new. It allows you to find your niche in your preferred sector, tailor your services to your clientele and take a look into previously untapped opportunities which may help you to expand.
But with expansion opportunities come logistical challenges which may prevent you from getting you where you need to be. Organic food retail is very competitive and you'll be up against many other brands. This is where you have the opportunity to truly set yourself apart from your competitors using an experienced CPG distributor.
By setting yourself apart using an effective CPG distributor, you can increase your reliability and positive reputation with your customers and clients, making you their first choice for organic foods.
Build a strong social following
Social media is an amazing tool for all brands and with the increase in consumers trying to adopt a cleaner, more sustainable lifestyle, organic CPG brands are on the rise. In 2018, the US accounted for $48 billion of global organic food sales, giving up-and-coming organic CPG brands a huge market to explore.
Using a variety of platforms, you can showcase your brand through text, videos and images, creating content tailored to your preferred audience. In fact, 3.6 billion people worldwide use social media, giving your CPG brand a fantastic global audience to appeal to.
And add customer service easily
It also offers an option for an increased customer service presence, giving your customers more opportunities to communicate with you. Social media websites have many options for businesses, offering additional statistics for post engagement and options for consumers to communicate with your business.
All these factors can increase the social presence of your CPG brand, and make your business more desirable to work with. Organic distributors can get a sense of your brand and a stronger social presence can be quite desirable for potential partnerships.
Create a website that connects with users
Having a clear and easy to use website is one of the best ways to attract new business and showcase a full list of products that are offered. A clear and concise layout with social media links will allow potential consumers or partners to explore everything your business has to offer.
For potential partners, having your mission statement and values front and center will ensure that anyone communicating with you for potential business opportunities will understand what is important to you ー after all, these values will form the basis for any decisions made by the business.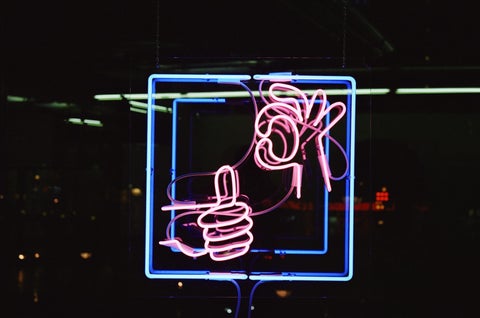 Let them leave reviews
Adding a review section on the website would also be an excellent addition. Many consumers choose to buy from a business based on reviews and word of mouth. Reviews are the most valuable commodity to any business, not just your CPG brand. Not only can you find out what you're doing right, you can also find out what you're doing wrong through the feedback given.
Shop around different distributors
So you've made your website, done your market research and you're ready to get started - now it's time to find a distributor.
You'll want to find someone that not only specializes in the type of CPGs that you're wanting to stock, but also shares the same core values. You don't want your organic and plant based items being distributed by a business that delivers meat and dairy products.
Research, research, research
The first step into finding the perfect distributor is to do your research! Have a look at customer reviews and listen to the experiences of other businesses. Don't be afraid to reach out to other, similar CPG brands to yourself to get their take.
They have experience with their own distributor and maybe others, giving you their take on the reputations and customer service experiences of other distributors.
Next, find someone who knows your niche. Ambient dry goods, fruits and vegetables and liquids all ship differently with different time-constraints and shipping methods. You will need someone who can get your stock to its intended location fresh, in excellent condition and ready to go using a delivery method that is aligned with your business.
For instance, if you're a business specializing in body-friendly and planet-friendly foods, shipping using the most eco-friendly method is at the core of your values. So finding a distributor that cuts carbon emissions, has recycling schemes or even a low waste scheme would be fantastic.
Another important factor would be location. Some food distributors operate in specific regions and others nationally, however national distributors are harder to partner with (which is where a good reputation and a strong consumer base will help).
Regional distributors are easier to partner with, and will also be far more engaged with your brand.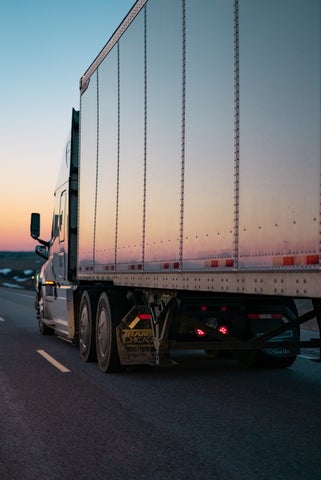 What do they offer you?
Lastly, you'll need to consider the services they can help you with. While some handle transportation, others may be more hands on with marketing and sales strategies. These can add value to your CPG brand, but they can incur additional costs. Take some time to have a look at the internal structure to find out whether these additional services are needed.
Once you've found the perfect distributor for you, the final step is to pitch yourself. Work down your list of preferred distributors and convince them that your product is the best.
Buffalo Market is one of the leading distributors for organic and purpose-driven food and beverages in the US. If your good or drink product is good for the planet and the people, contact us!