How The Tesla Electric Car Has Shifted the Market
Tesla is a relatively new carmaker on the scene, but it's been making waves since the launch of its first Tesla electric car back in 2008. Headed by CEO, Elon Musk, the company has bucked trend after industry trend.
Its most recent success? The company has reported major electric car sales increases in the first quarter of 2022. This is as other, larger automakers have continued to struggle post-pandemic.
The markets are confident that Tesla's success will continue. The company was recently valued at $1 trillion. It seems, with gasoline prices rising and staying high, Wall Street is betting on electric car sales continuing to soar.
So how has Tesla got to this point?
The company has always done things differently. Part automaker, part Silicon Valley tech start-up, Tesla sought to disrupt the industry from the outset.
Let's take a closer look at how Tesla has stayed at the forefront of electric car manufacturing, and how the Tesla electric car has succeeded in shifting the market.
The history of the Tesla electric car
First, a bit of back story.
The Tesla company was founded in 2003. Initially, Elon Musk was an investor and Chairman before taking over as CEO in 2008. Since then, the company has released a range of ground-breaking vehicles, features, and solutions.
The Roadster
In 2008, Tesla released the fully electric Roadster car, which company tests showed matched the performance of many gasoline-powered sports cars.
It had a range of 245 miles. It could do 0-60mph in less than four seconds. And it had a top speed of 125 miles per hour. Powered by lithium-ion cells, the car could be recharged from a standard electrical outlet.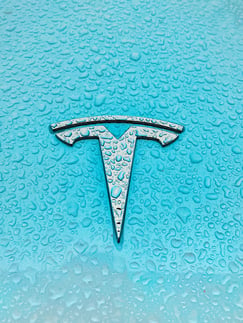 Model S
In 2012, the Roadster was replaced by Tesla's Model S sedan.
This car received a ton of positive press for its performance and design. It had better range than the Roadster (if you chose the more expensive battery option).
It also had the battery system located underneath the floor of the car, which meant better storage space and improved handling.

Superchargers
A major concern for early Tesla electric car owners? How to charge their vehicle when traveling long distances.
Tesla went some of the way to solving that problem with the first Supercharger stations, which the company built back in 2012. These were places where Tesla owners could charge their cars for free.
Model X
Next up came the Model X. This crossover Tesla electric car had a car chassis but the features of an SUV. Released in 2015, the Model X boasted a 340-mile battery range and seating for up to seven passengers.
Model 3
Previous Tesla cars had been at the luxury end of the market. But by 2017, demand had risen for a more affordable option.
The result was the Model 3 Tesla electric car, a four-door sedan, with a price tag of $35,000. The car had a range of up to 353 miles, it featured a dramatic all-glass roof and a space-age-style dashboard control screen.
This car quickly became Tesla's best-selling model.
Model Y
Another crossover vehicle, the Model Y (a cheaper version of the Model X) was released in 2020 and became one of the best-selling cars in the USA in 2021.
Semi-autonomous driving
Tesla plans to offer fully autonomous driving in the future. But for now, Tesla owners can enjoy semi-autonomous features.
These include lane centering, traffic-aware cruise control, self-parking, and the Summon feature, where drivers use their smartphone to call the car to them.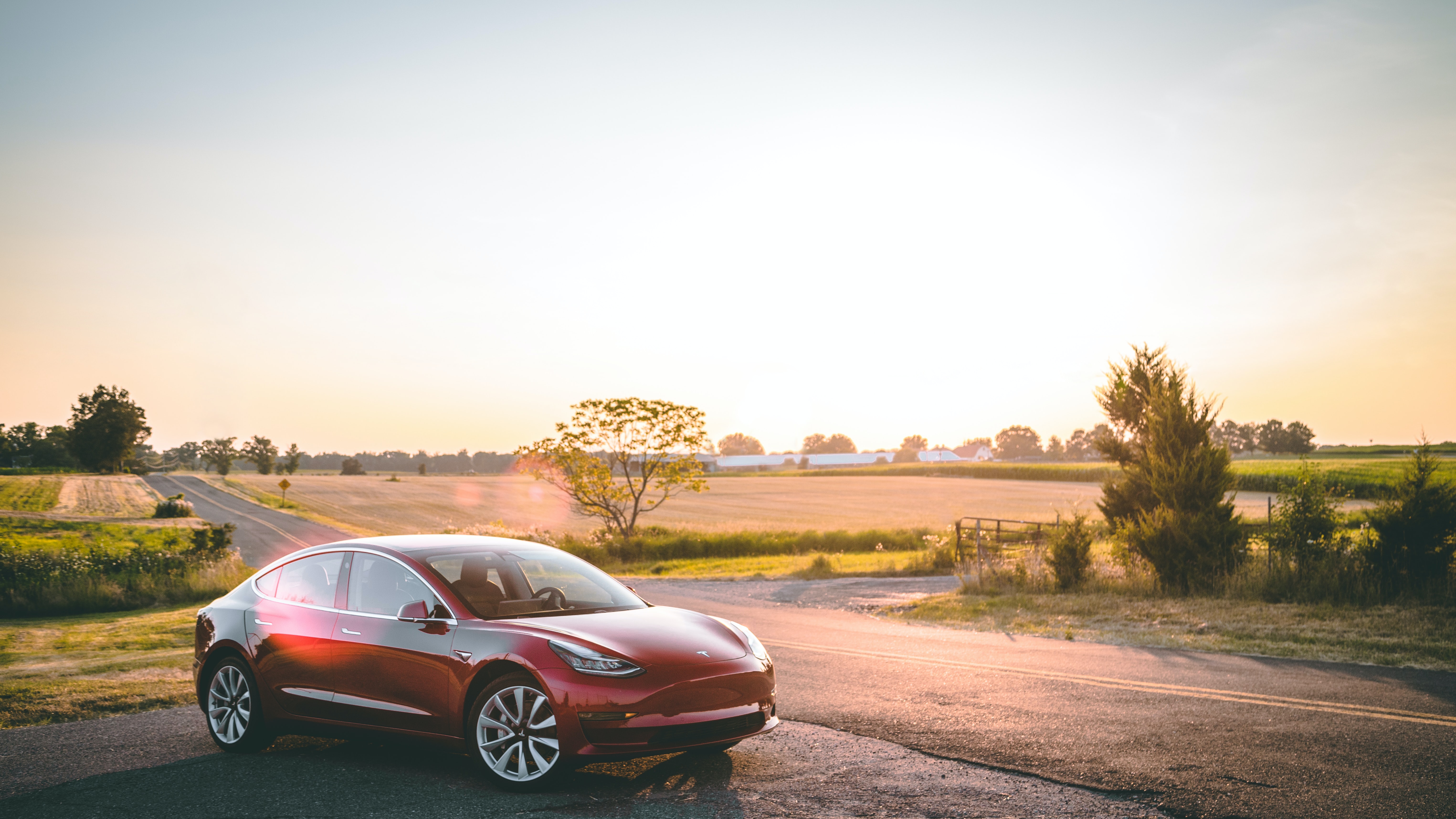 How the Tesla electric car has shaped, and shifted, the electric car market
Looking at that list of innovations, it's clear that Tesla (and Elon Musk) have worked to think outside of the box, to challenge old ways of doing things, and discover ideas for the here and now.
Here are a few of the ways Tesla's electric car has shifted the market.
Through the supply chain
Most companies have experienced supply chain challenges over the past couple of years. But Tesla weathered the storm better than most.
While General Motors and Toyota reported big sales declines earlier this year because of key component shortages, Tesla didn't experience the same problems.
The company has its own factories, called Gigafactories, where vehicle batteries are made.
It also has the technology needed to adapt to supply chain issues.
When faced with an industry-wide shortage of semiconductor computer chips, Tesla had the in-house expertise to rewrite software code in order to accommodate semiconductors that were readily available.
The company could then switch between suppliers and computer chips as needed.
By minimizing outsourcing, and keeping valuable skills and knowledge in-house, Tesla has maintained good control over its supply chain, reducing disruption and boosting profits as a result.
With a direct to consumer model
Tesla chose to bypass the car dealership model. Instead, customers were able to buy a Tesla electric car direct from the company.
This is good for consumers. Purchasing a car at a dealership has always been a typically stressful experience. There's a perceived lack of transparency and a lot of paperwork to complete.
Buying online, as we do with other products, it's easy to make product comparisons and scrutinize prices. It's also easy to work out exactly which specifications are important to you — and which aren't.
Buying a Tesla is a straightforward and convenient process. But it's not just customers who have benefitted.
D2C sales are also good for Tesla.
A D2C model drives sales and protects profit margins. It also allows Tesla to directly own and control the customer relationship from start to finish — without any third-party involvement. The company gets access to a ton of great data, which can then inform future business decisions.
By making technology work for consumers
Traditional car makers were all about the hardware. Tesla is all about the software. And this is another reason it's gained an edge over the competition.
Not only does Tesla include an autopilot system in its cars, but it also improves the performance of that system for its car owners on an ongoing basis.
The cars themselves are helping to collect and send data, which then informs future software updates.
Updates have facilitated new features like Smart Summon (where drivers can call the car and it will self-drive to them), new entertainment content, and updates to braking and autopilot systems.
Tesla doesn't even need to recall the vehicles to make this happen. It improves the product while in use, just like a smartphone with its continuous updates and bug fixes.
Bringing cars more in line with the software and technology consumers use in other areas of their lives has made Tesla electric cars more customer-centric than any other vehicle before.
Through innovation in greener vehicles and solutions
Tesla has a stated ambition: "To accelerate the world's transition to sustainable energy."
The company has certainly done an excellent job in making fully electric cars more mainstream — and in making them sexy.
People are drawn to Tesla electric cars for their performance as well as their environmental benefits. They are sports cars with the latest tech gadgets and a whole lot of street cred.
Tesla also sells solar panels and Powerwall solar power battery storage to homes and businesses. And they're currently working on bringing high-performance electric freight vehicles into the market.
While Tesla has received criticism for its lack of transparency with regards to its carbon emissions and carbon targets, there's no doubt that the company has made sustainability a USP.
And consumers have been here for it. Tesla has been ahead of the curve yet again, able to encourage and respond to customer demand for greener vehicles.
What can other companies learn from Tesla?
Tesla has made innovation its key strength. Rather than following industry models, it's chosen to question old practices and develop new ones.
Not every company has the budget or renown of Tesla. But there are still some key ideas you can take from this successful organization — these might even help boost your CPG!
Take control of your supply chain
Supply chain woes are persisting. To deal with them, try to bring elements of your supply chain in-house. If this isn't possible, work to increase flexibility with partners and contracts. That way you can maintain operations even if there's a break in the chain.
Explore D2C
Like Tesla, your company could benefit from D2C sales. As long as you can manage the logistics, you get to enjoy a better profit margin and access to lots of valuable customer data by creating your own sales channels.
Embrace technology
While your products might not be tech-based, your operations can be. Embrace technology to improve your inventory control, use AI to test new formulations, and offer smart packaging so customers can connect to your brand even when they're in-store.
Go green
More and more consumers are interested in the sustainability of the products they buy. And it's not just the products themselves that matter — it's the packaging, the production process, and the sustainability practices of supply chain partners. As Tesla has found, leading the way in sustainable products is good for your business and for the planet.
Here at Buffalo Market, we work with brands that care about innovation and a greener, more sustainable future. We're innovating too — and working towards having a full EV fleet.
Want us to distribute your CPG products? Fill in a few company details and we'll get back to you soon.