How to Calculate your Carbon Footprint as an Indie CPG
Sustainability is here to stay. Customers are scrutinizing CPG's operations like never before. So if you don't already know your CPG's carbon footprint, now is the time to do some calculations.
Larger CPG companies have whole teams of people helping them to work out exactly how big a carbon footprint they're creating. So it can feel a little overwhelming to be attempting the task as a small, indie CPG.
But it is possible – and it's probably easier than you might think. Here we tell you everything you need to know about calculating and acting upon your company's carbon footprint.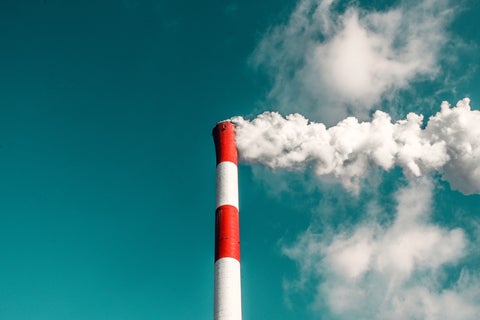 What is your CPG's carbon footprint?
Quite simply, the total amount of greenhouse gas emissions – so that's carbon dioxide, methane and nitrous oxide – produced by your company's operations.
This includes the emissions produced by growing ingredients, by manufacture and by transport – everything you do to get your CPG product in front of your target market.
Some companies choose to calculate their carbon footprint on an annual basis for all their operations. Others choose to segment their carbon footprint calculation, offering figures for each product line.
However you choose to do it, a carbon footprint is expressed as a number followed by a rather complicated looking unit of measurement: MtCO2e. This stands for the metric tons of CO2 (or an equivalent greenhouse gas, such as methane or nitrous oxide) produced.
To give you a sense of those stats in action, in 2019:
What are scopes?
You may see larger companies categorizing their carbon footprint into different "scopes". That's because many companies stick to the carbon footprint reporting standards recommended by the Greenhouse Gas Protocol.
Scope 1: Covers all emissions that are produced on a company's own site or by vehicles it owns. These emissions are directly under your control.
Scope 2: Covers the indirect emissions from the generation of energy used by the company.
Scope 3: Is the trickiest category to calculate. It includes all indirect emissions produced throughout the supply chain – including those produced by a company's suppliers and by the way in which consumers use the product too.
As a smaller company, you definitely don't need to worry about Scope 3 emissions. You can even forget about the different scopes altogether.
If you've never calculated your carbon footprint before, the most important thing is to get some initial figures down on paper.
Why is it important to measure your company's carbon footprint?
Wondering if it's really worth the effort? There are a lot of really important reasons to measure your company's carbon footprint.
For the environment
There's no escaping the climate crisis and the impact it's already having on our weather cycles. Droughts, water shortages, storms, wildfires and flooding are increasingly common occurrences.
Greenhouse gases are a leading cause of climate change. They are heating the planet by trapping heat that would otherwise escape into space.
All companies – as well as governments and individuals – have a moral obligation to take care of the planet from here on out and try to reverse some of the damage humanity has already done.
Having a clear view of your carbon footprint will help you find ways to reduce it.
For consumers
More and more consumers care about transparency and sustainability when it comes to the products they buy.
In fact, nearly six in ten of them are prepared to change their shopping habits in order to reduce environmental impact. And a vast majority not only expect transparency, but are willing to reward companies who display it.
To give your customers what they want, you need to examine your CPG carbon impact and report on it openly.
For your business
Clearly, adapting to market trends and responding to customer demand will benefit your business.
Both Deutsche Bank and The Carbon Disclosure Project found that companies who prioritize sustainability enjoy better financial performance than those that don't.
But there are other reasons why measuring and reducing your carbon impact could boost your bottom line.
Firstly, by reducing your CO2 emissions, you'll probably reduce your costs. Finding out where you're using excess energy is the first step to becoming a more efficient business.
Secondly, if you use any natural resources in the production of your products, you'll know that climate change affects their availability and increases their cost.
By helping to reduce greenhouse gases in the atmosphere, you're actually supporting the long term viability and success of your business.
How do you measure your CPG carbon footprint?
Now we know why measuring your carbon footprint is so important, let's dive into the actual process.
Larger companies often outsource the business of measuring their carbon footprint. But it's possible to do it yourself as long as you're prepared to put in a little legwork.
Here are the three main steps involved.
1. Identify
First up, you need to identify all the parts of your operations where greenhouse gases are created.
The majority of emissions – for companies and across the planet – comes from burning fossil fuels. So locate all of the places in which you're using fuel or electricity.
Think about:
The very start of your supply chain and how raw materials are extracted
The electricity used to power your offices, stores, warehouses and manufacturing processes
The fuel required to transport your goods
The electricity used for the servers that host your website or platform
2. Collect
Next, it's time to collect the information you need to put figures on the usage you've identified.
The best resources you have at your disposal are your gas and electricity bills and a record of fuel expenses.
You should also find out the weight of your products and the distance in miles that they have traveled over the past year.
3. Calculate
To calculate your CPG carbon footprint, you need to take all of that energy and fuel usage and convert it into the number of metric tons of CO2e your company produces each year.
You can do this manually, using a simple spreadsheet and conversion figures from official websites, like the EPA and Higgs MSI.
Alternatively, just enter your fuel and energy usage into a handy online carbon footprint calculator, like one of these: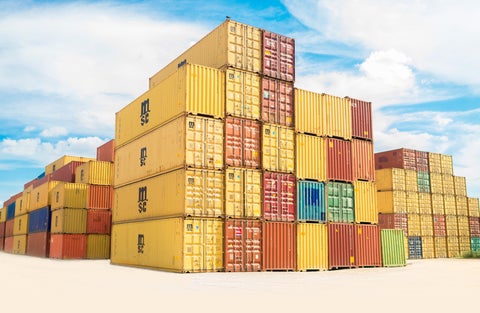 How do you reduce or offset your CPG carbon footprint?
Calculating your CPG carbon footprint is all well and good. But what next?
Once you've got your head around the figures, it's time to do something about them. That means either reducing the greenhouse gases your company is responsible for – or offsetting them.
Reducing your CPG carbon footprint
Reducing your CPG carbon footprint is the most environmentally friendly option. And there are tons of ways you can do it. Here are a few ideas:
Embed the "reduce, reuse, recycle" motto into everything you do
Use electric vehicles
Pick a green energy supplier and a green internet host
Upgrade equipment to be more energy efficient
Use recyclable or reusable packaging
Minimize employee travel
Pick partners who value sustainability too
Offsetting your CPG carbon footprint
Offsetting your carbon footprint means investing in environmental projects that capture CO2 from the atmosphere or prevent its production.
Carbon offsetting projects include tree planting initiatives, the development of renewable energy infrastructure and the introduction of fuel efficient stoves in developing countries.
The idea is that you pay to take as much carbon out of the atmosphere as your company puts in.
Whilst reducing your carbon output altogether is better for the environment, carbon offsetting is the next best thing.
Communicating your commitments to consumers
A key part of this whole process is communicating your carbon footprint findings to your consumers.
As we've already seen, people increasingly value transparency. So reassuring consumers that you're aware of your carbon footprint – and actively doing something about it – helps to build trust and loyalty.
Pretty much every big CPG brand has set a target for achieving net zero carbon. This means they plan to have a neutral effect on the environment, by reducing and offsetting their carbon footprint.
You could set a target for your own company. You may also want to consider the following options for sharing and publicizing your sustainability commitments:
Create a dedicated page on your website to explain your carbon footprint and what you're doing to reduce it

Consider putting carbon footprint stats on product labels, like

Unilever

have promised to do later this year

Get your sustainability efforts certified by a third party, like

BCorp

(BCorp is also a really good place to get sustainability inspiration from other CPG brands)
It's worth the effort
Learning about and sharing your CPG carbon footprint is good for the environment and good for business. Whilst calculating your carbon output takes a little time and effort, it's a sound investment even indie CPGs should be making.
Want to find partners who share your passion for the planet?
Buffalo Market is a leading distributor of purpose-driven food and beverage brands.
If you want to reach retailers and food service establishments within California, tell us about your brand and we'll be in touch soon.