How to Increase Sales of Your F&B CPG Overnight
Consumer packaged goods (CPG) brands have been some of the biggest winners to emerge from 2020, experiencing a mouth-watering 34% growth between March - August last year.
The question is: how can you increase your F&B CPG sales and get yourself a (bigger) slice of the pie?
Attractive markets like these are also fiercely competitive — it takes a whole lot of hustle and grind to rise up and join the giants. In this guide, we've pulled together the fastest ways to boost your F&B CPG sales overnight and accelerate your growth.
7 ways to increase your food and beverage CPG sales (practically) overnight
There are no doubt some quick wins you can do immediately to bolster your brand and add to your sales. But you'll also need to think in the long term too when devising your sales strategy.
Strike that balance right, and you're in for the win.
Quick boosts for your food and beverage brand sales
Up your social media game
Let's get the basics out of the way first: social media is a must for your business — especially in CPG.
The possibilities for finding new customers, building customer relationships, driving web traffic and sales, or establishing your brand are almost endless.
Your customers want to see beautiful images of your food or beverage products all over their feeds. They want to see how they can incorporate them into different recipes, or create tasty snacks that they'd never have thought of on their own. They want to know how many vitamins and minerals you're nourishing them with. They want the ASMR of unwrapping your products (seriously!) and behind the scenes footage of how they've been created.
All it takes is one viral video on TikTok and you're set.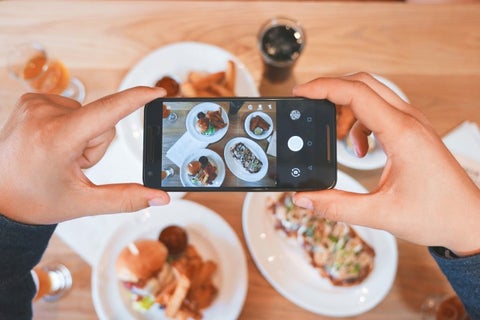 Get shelf space in new markets or stores
Okay, sure. This doesn't happen at the wave of a wand. But if you invest your time into getting your product into as many stores as possible now, it might just begin to sell itself.
Many consumers are trying to eat healthier and are exploring new foods and beverages all the time. Wandering down the organic aisle has become just as exciting as the candy aisle — and you could be one of the treats they pick up!
If just one person purchases your product to try, that's one more potential ambassador spreading word-of-mouth. And in the context of increasing your sales overnight, who doesn't love a bit of free marketing?
Three letters: SEO
It's time to get optimizing. Whether it's the copy on your website, product pages or blog, it's all vital to driving more sales. Find out what people are searching for around your category, then give them the answers.
People buy into two things when selecting a brand: stories and benefits. Your blog is the best place to offer up both. Research the heck out of the relevant keywords and get writing. Or if you're not so good with words, get someone to write them for you.
Now, when people search online for the best alternative proteins, or the benefits of X, Y and Z, your blog might just be the first to pop up. When it does, they'll stumble across all your products — which just so happen to be jam-packed with said ingredients.
The same applies if you're selling via online marketplaces, like Amazon, or via major retailers like Walmart.
Tap into emerging consumer trends
Trends come and go. But the best thing you can do is jump in early and ride the wave — that way you attract as much consumer attention as possible.
What's been the latest food hype recently? Well, we know that people are more aware of their carbon footprint. They want foods that are good for the planet as well as their bodies.
Veganism and vegetarianism are great examples. Up until the last year or two, the variety of meat alternatives on the market has been thin to say the least. Now, non-meat eaters are rejoicing as CPGs battle for the title of best natural or plant-based food and beverage. Thinking about entering this territory yourself? Then check out our guide here.
Whatever buzzwords you're hearing that relate to your product, use them in your marketing. Grab a growing demographic's attention and increase your sales.
Invest in better in-store merchandising
Let's face it: you didn't get into the food and beverage industry to be worrying about shelving or online retail space. So why not get the experts in to sort out your roll-outs, floor displays or sample stands?
These are all fantastic ways of getting customers to "trip over" your products (not literally, though).
Distributors, like the team here at Buffalo Market, are the perfect partner for taking care of these vital jobs. They know how to find the right retailer fit, negotiate on your brand's behalf and secure those lucrative re-orders.
Long term plays for sustainable CPG growth
Explore alternative business models
Sometimes when a consumer looks up a brand or product online, they'll want to buy it directly from the source (i.e. you). So why not offer them that option with a Direct-to-Consumer (D2C) model? Some shoppers might even prefer a subscription package, to ensure that your goods keep on coming.
Here are a few tips if you're considering D2C:
Influencer marketing can be expensive but worth it

Create incentives for your customers to spread the word

Embrace user generated content

Nail your customer experience

Build a community for your customers to join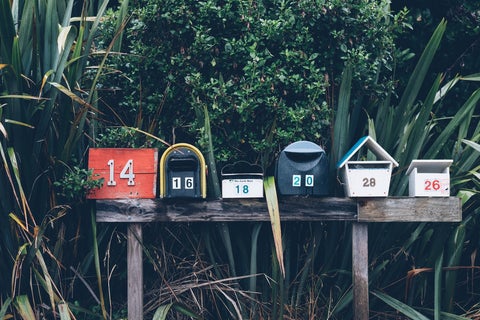 Expand your range
Once you've got a successful product and an established brand, people will expect you to keep innovating. They'll demand product variations, new products, new ranges... and all the rest.
Exploring new variants will not only satisfy loyal customers, you may just draw in new ones too. Brand and product extensions could target new demographics, increasing your customer base as well as your sales.
We'll be your partner for distribution and sales
If you're looking for an established distributor who understands your mission-driven business, then Buffalo Market is for you. We're a leading distributor for F&B CPG, specializing in Good for the Earth, Good for You, Organic or Plant-Based foods and beverages — and we want to help make your brand the best it can be.
Getting your products in-store and online is essential for short-term and long-term sales success, so
let's talk sales strategy today