How To Optimize CPG Website Content For Demographic
In the last five years alone, the US market for food and beverage retail e-commerce has skyrocketed from $9 billion to $21.3 billion. This growth especially accelerated in 2020, when the onset of the global pandemic meant that people had to stay at home. They could simply search for their groceries online, either through online supermarkets or directly from the consumer packaged goods (CPG) brand themselves.
The market is set to keep growing, as consumers have since realized and become accustomed to the convenience of online shopping for groceries. It's estimated that the total revenue for this sector will reach $24.6 billion by 2023 ー at which point the pace of uptake will begin to level out.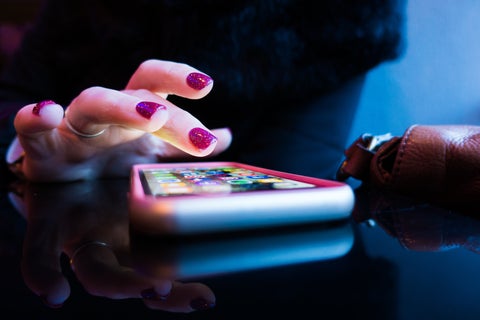 It's important for CPGs to optimize their websites moving forward
Consumers are increasingly turning to the internet to discover and potentially purchase your products, find out more about your brand or locate the stores that stock them.
While some consumers that visit your website will already be aware of your brand and food or beverage products, you'll want to ensure that you're discoverable to those who aren't. In fact, more than 80% of consumers begin an online search for CPGs without any brands in mind.
You need your CPG to appear in the search results surrounding your niche in order for your target demographic to find you. For instance, if you manufacture good for you or good for the earth food or beverage products, you'll want to rank highly for key search terms such as 'health plant-based snacks' or 'environmentally friendly meat alternatives'.
The more optimized your website content is, the more likely that your target audience will come across your page. With the right customers visiting your website, you'll see a higher rate of conversion and drive more sales.
So, now that you're aware of how important it is to optimize your website for your target demographic, let's look into the steps you can take to get there.
5 steps to optimizing your CPG website's content
Determine your target demographic & find your keywords
First thing's first, in order to optimize to your target demographic, you need to know them inside out. Generalizing your customers into one vague bracket would mean that you're not effectively communicating with them, which will ultimately cost you in sales and revenue.
Not every piece of content that you create needs to speak to everybody in your target demographic. Each customer persona will be facing different problems that can be solved through various pieces of specific content.
For instance, if you manufacture organic ingredients, your target audience could be health-conscious consumers. But a 45 year old stay at home mom who is trying to create healthy meals for her family would have different pain points to a 26 year old saleswoman who wants to eat healthy on a time and financial budget. Both of these women would be interested in your products, but the way you'd get their attention is by tailoring content to answer their differing needs.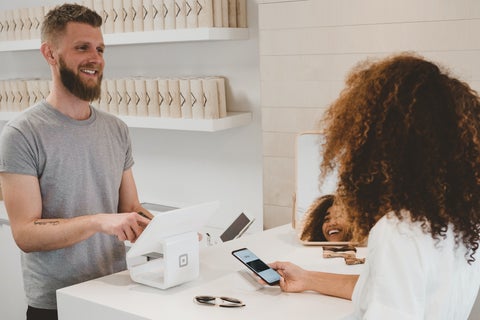 Imagine your customers
Draw up at least 3 customer avatars, giving them names and listing very specific characteristics. Don't forget to include their pain points, fears, income, spending habits, and personal interests. The more that you understand each avatar, the more your content will be able to speak naturally to them, thus persuading them to buy your CPG's products over your competitors.
Once you know what your target demographic wants to know, you can research the specific keywords that they're using and base your content around them.
Check your website analytics to see where you can improve
It's time to look into your weak spots ー as well as your strong points!
Data is king, so you'll need to make sure that your CPG website is hooked up to a good analytics software. Google analytics is the standard, but there are plenty of other tools out there that essentially do the same thing.
You'll be able to see which of your pages are underperforming and which are getting the most traffic. You can compare them to understand what might be the factors of success and which parts might need rethinking.
Perhaps the pages that are least interacted with are lacking a clear call to action, or the text is hard to read and understand, with poor quality images.
Knowing which pieces of content are drawing your target demographic in is useful as you can implement similar ideas or frameworks into future content to see the same results.
Backlog and redirect your old content
If there's any content that you feel is now outdated, or it has a low reader retention rate as indicated by your web analytics, it can be a good idea to take it down.
Google and other search engines favor recency in search results, as they perceive it to be more timely and therefore relevant to consumers.
You don't have to delete it, there might be some points that are worth repurposing in the future. Plus, already having the foundations to build upon can save you time.
Create a content marketing strategy
Developing a strategy for your CPG website will help to keep your content consistent both in terms of quality and frequency.
Putting out frequent content is good for appealing to all of the problems faced by various members of your target demographic. This could be seasonal content, or content that plays on trending topics.
For instance, if we return to the example of a plant-based CPG brand, they might be paying attention to news that people are increasingly adopting a plant-based diet to improve their health and build their immune systems.
A great trending blog post could therefore be aimed at helping this demographic to transition into a plant-based diet, with all the best tips and advice for those who might be researching this topic online.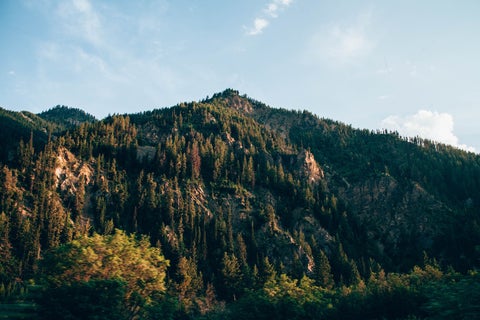 Don't forget evergreen content
This type of blog will remain valuable for years to come, with no real need for your brand to make any changes or updates. A great example of an evergreen post for a CPG brand would be '10 quick dinner recipes', because people have been googling quick dinner ideas daily since the dawn of the internet. Feeling seen? It's because it's true!
Analyze your competitors
If you're struggling to come up with creative website content ideas that will work specifically for your brand, then take a look at what your competitors are doing.
Using tools like Ubersuggest and SEMRush, you can find out which of your competitors are ranking highly around certain keywords. Then you can take a look at their best performing or latest content for inspiration.
Do not copy their content. Not only will it not help your website's SEO, it will damage it. Search engines will penalize your CPG website for duplicate content.
Instead, rebuild the concept in a unique way from the perspective of your brand - and do it better.
Ready, set, optimize
In taking the 5 steps to optimizing your website content above, your CPG will reap the SEO benefits. It takes time, but you'll see your brand start to climb the search engine rankings, so that more people will see your content and visit your website.
As a result, your brand will be top of mind for your target demographic and you'll increase brand trust, ultimately driving product sales - which is the end game!
For more help with your CPG's digital marketing, Buffalo Market can help. We specialize in foods that will become an increasing part of our world and love to work with mission-driven food and beverage CPG brands.
If this sounds like you - get in touch with Buffalo Market today!