How to Easily Scale Your CPG Brand
The US food and beverage market is expected to grow consistently from 2021 to 2028. Online distribution looks particularly promising, as experts are predicting a CAGR of 8.5% for online purchasing across the same period.
That's good news for CPGs specializing in food and beverages, particularly those dedicated to bringing consumers organic, healthier foods. According to Grandview Research (linked to above), the "rising favor" for low-fat, low-sugar foods made with natural ingredients is driving growth in the US packaged food industry.
For CPGs producing such sought-after food and beverages, this increased appetite for healthier products may present you with new opportunities to scale your business.
But that's often a lot easier said than done.
Scaling food and beverage brands is a huge commitment that takes time, research, and planning. If you want to start adding revenue at a quicker rate than you add new costs, you need to make changes that transform your company for the better. Such as...
7 tried-and-tested techniques for scaling CPGs
Break a New Market with Your Product
Getting in front of new customers is one of the "easiest" ways to scale a CPG. You could look at niche ingredients, emerging trends, or taking your business global (no pressure!). But there's one killer weapon that many CPG owners shy away from: price.
Now, your organic, all-natural product is never going to be as cheap as the other alternatives — and that's fine. Because how shoppers perceive your pricing is actually more important than the figure itself. Can a shopper access top-quality ingredients, ethics, and a fun brand by buying your products? And all for only $6 a packet? Now that's value.
How important is having an organic label on your CPG product? As we mentioned earlier, the natural food market is expanding at a never seen before rate. Get your organic seal and begin using it for your marketing strategy and developing your new audience.
Identify creative CPG distribution channels
Tap into online shopping
Did we mention that online distribution of packaged goods looks set to grow 8.5% in the next 7 years? If you're not already selling online — to both shoppers and retailers — then now's the time to start. How do I build an online presence for my CPG brand?
Both audiences want to see you keeping up an active presence online. They both also want to be able to order from you digitally, in the simplest way possible. Social media will be the key for this and through platforms like Instagram and Facebook your audience will learn more about your brand and products.
The experience you provide is super important, too. The internet makes it easier for shoppers and retailers to find you — but it means they can find your competitors within seconds as well. Don't give them any reason to look elsewhere.
This means your website needs to be clean and easy to access and navigate. At the same time, you should have a design that really accentuates the selling points of your brand with an effective customer funnel to follow.
Explore Direct To Consumer
The direct-to-consumer model has been growing steadily over the last few years. But when COVID-19 forced supermarkets and grocery stores to close, many brands took to DTC/D2C to reach customers directly. Does direct to consumer work for CPG?
According to Jean Philippe Nier, Head of ecommerce at Kraft Heinz, the idea is "not to compete with a retailer". Instead, it's about delivering customers the flexibility to buy a wider range of products, and in larger quantities, than they can when shopping at a brick-and-mortar store.
Show consumers how they can enjoy better value for money by buying in greater numbers. They need to know they're making a saving overall before they agree to pay a delivery charge — something they don't need to worry about if they collect goods from a store themselves.
Use digital as a wholesale lead-gen channel
The internet has enabled businesses like yours to reach retailers more easily than ever. You don't need to physically visit brick-and-mortar establishments to pitch your services and gauge their interest — you can use online marketing (across search engines, social media, email campaigns) to generate leads.
And if you're going down the value path, then highlight your dedication to the most competitive deals with examples of savings that retailers can expect to make. You might research the difference between your own rates and those offered by competitors, to capture a retailer's interest with evidence-based promotions.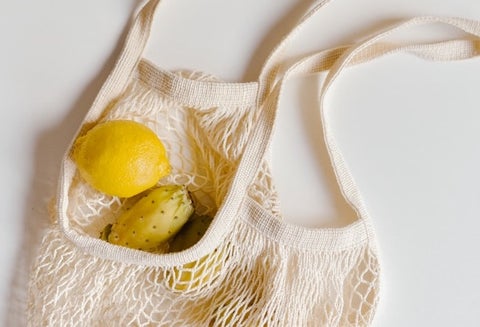 Spend Hours on your Product Packaging Design
Packaging becomes all the more important as your CPG starts to scale. Your primary pack has to be capable of selling en-masse on the (virtual) shelves, while your secondary packaging needs to do its job of protecting what's inside.
Insider tip >> Your packaging must be durable enough to survive crossing land, sea, and air. But thicker and heavier packaging is likely to take up more space and weigh more, and that can increase shipping and storage costs significantly.
What we're saying is, you may need to revamp your packaging when expanding into new markets. This can be a time-consuming process, sure. But it could lead to lower costs further down the line.
And if you can opt for recyclable or recycled packaging substrates today, then you're future-proofing your growing brand for the consumers of tomorrow, too!
Grow (and support) your team
Taking on new employees is essential for scaling food and beverage brands. It's no good winning new business if your small team is overwhelmed and unable to cope with increased demand.
One of the most important factors to consider when recruiting new employees is their grasp of technology, online platforms, and analytics. Why? Because so much of today's CPG industry incorporates cutting-edge software, from inventory management tools and data analytics platforms to delivery tracking.
Your team must be able to leverage the latest solutions to streamline operations, maximize efficiency, and reduce as many unnecessary manual tasks as possible.
Not only is it beneficial to hire employees with experience in utilizing these or similar tools, but they may have the insights or innovative mindset to introduce exciting new solutions to your business.
Another key factor to consider when growing your team is employee retention.
Winning new business and finding fresh ways to generate revenue can equate to bigger, more demanding workloads. And that can place more stress on employees than they're able — or willing — to handle.
More than one-third of employees consider quitting their job due to stress, which may be caused by:
Excessive workloads

Unrealistic deadlines

Poor management

Uncomfortable working environments.
Make sure your workplace is welcoming to newcomers and avoid expecting too much of them. High employee turnover rates will cost your brand more money, waste time, and cause disruption in the long run.
Find suppliers who can keep up
Switching from a trusted supplier can be tough. But your demand will change as you scale your CPG business — and you need to work with suppliers equipped to accommodate you.
How do you find the right suppliers for your growth journey?
First, check their background:
How do other businesses rate the supplier's reliability, performance, pricing, and customer service?

How long have they been operating?

What value do they offer compared to your present supplier and others in your area?
Look into any certification or awards they've earned, too. These are obvious quality indicators and may sway your decision in the right direction if you're struggling to choose.
Discuss your requirements and plans in detail with any potential suppliers before you make any decisions, though. Pay attention to their level of interest and commitment to meeting your needs. You want to work with a supplier that'll keep you in the loop and cultivate an honest relationship with you — after all, that's vital to reduce the risk of delays and mistakes.
Lastly, aim to find a supplier with a proven history of working with CPGs on a similar scale to yours. You might feel tempted to take a chance on the cheapest partner you can find, especially when trying to fund your growth, but don't let price be the only factor behind your decision.
The right distributor makes all the difference
Scaling up a CPG demands time and commitment. But you don't have to tackle it on your own.
A great distributor will see your scaling success as their own. They'll help you merchandise superbly and they'll go the extra mile. Essentially, they'll help you implement profit-boosting changes and achieve your goals.
That's exactly what we do for our customers, here at Buffalo Market. We've got the expertise to get your products to retailers and consumers in a more cost-effective, time-efficient way.
Get in touch
to find out what we can do for you.