6 Important Steps to Building Customer Loyalty Within CPG
Customer loyalty has historically been a tricky one to nail for consumer packaged goods (CPG) brands.
Most CPGs manufacture their products then ship them off to stores and retailers to sell, resulting in virtually no interaction between the brands and customers themselves.
Fewer customer interactions means that there has been little data to work with to improve customer loyalty - it's pretty much been a guessing game.
But, the customer loyalty game is on the rise. With access to new data, brands are beginning to realize the many benefits of a loyal customer. For instance, it costs five times more to acquire a new customer than it does to retain one.
So if you can increase your customer retention rates by just 5%, you're looking at a profit increase of between 25%-95%.
Yeah, you read that right. You could almost double your profits by getting just a fraction of your customers to make repeat purchases.
That's enough talking about it, let's show you how to get that customer loyalty!
How to gain (and keep) customer loyalty within CPG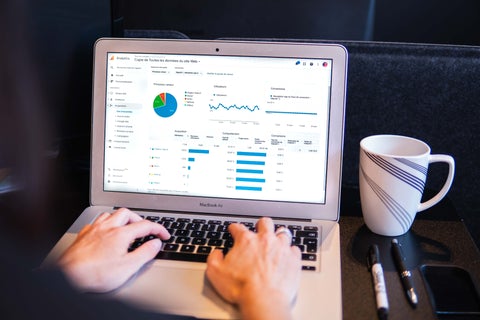 Use Data
Let's put the guessing days behind us. Making business decisions from actionable data is a sure fire way to maximize your results.
Using data can help you to better understand your customers, their purchasing behaviors and motivators.
Ignoring data could lead you to not only lose touch with your customers, but potentially lose them altogether.
There are various sources from which you could extract valuable data:
Retailers

- Those who sell your products may be able to share their data with you - if they collect it. It's always worth asking.

Social media

- Check your insights on your social media pages. You'll be able to see a breakdown of your audience in terms of age, gender, geography and more!

Website

- If you sell direct-to-consumer, you should set up a software that will analyze the actions taken by those who visit your website. Are they searching for a product you don't sell? Are they clicking on a product but not making a purchase?

Other third parties

- if you don't have access to much of your own data, get researching. What are your customers searching for on Google? What's in the news in your industry? Stay on top of the upcoming trends so that you can continue to innovate.
Just having this data won't do much. It's what you do with it that counts. Use it strategically. Develop the products that your customers want, when they want it.
If you know your customers better than any of your competitors, they'll never leave your side!
Support a cause
It's no longer enough to just sell a product. You need to sell a mission, values, and a purpose.
Modern consumers buy from brands whose values align with their own. In fact, 90% of Millennials and Gen-Z would switch to a brand associated with a cause.
They're aware that their purchasing power can effect change and they're using it consciously.
There are plenty of ways that you could use your business to do good in the world.
You could pledge to do your bit for the environment, striving for zero waste or using only sustainably-sourced ingredients. Here's an article full of CPGs doing good for the planet, for your inspiration.
Perhaps you could dedicate some of your brand's profits towards a good cause. You could sponsor beach cleanups or donate a percentage of annual profits to a mission that aligns with your values or your brand's mission.
Your products could do good for people too. If you manufacture a food or beverage product, you could donate some directly to a women's shelter or a food bank. The do-good possibilities are endless!
Create a loyalty program
If there's one way to incite customer loyalty, it's to introduce a loyalty program.
Remember when we mentioned data? Setting up a loyalty program is an excellent way for CPG brands to collect customer data.
Once your customer signs up to a loyalty or rewards program, you'll get to know their shopping habits on a much deeper level. It's information that they're happy for you to have, with 75% of consumers saying that they're willing to share data for a more personalized experience, improved processes, and competitive prices.
Let's say that Sally has just signed up to your rewards program. It looks like Sally buys a lot of strawberry snack bars from you towards the end of the month. It would be a brilliant idea to send Sally a personalized email on the 20th of the month containing a promotion that gets her two strawberry bars for the price of one!
We think that Sally would be delighted with that offer. She deserves it.
Happy Way is an organic and natural health snack brand in Australia that recognizes the power of rewards. Not only do they reward members for buying their products and sharing their brand on social media, they also give hefty rewards for customer referrals. When someone successfully refers a friend, they each get 1000 points - which is equal to $10.
Those customers are sure to keep referring, to keep getting more free snacks!
Be Transparent
The key to a consumer's heart is to be upfront and honest about everything.
Saying you're 70% sustainable and doing everything you can to reach 90%, with a roadmap explaining how you plan to do so, will be better received than claiming to be completely sustainable right now.
Being clear and communicating with your customers will build trust.
It's no secret that trust is a key factor in driving up sales. Several studies have revealed that over 90% of consumers say brand transparency is important to their purchasing decisions.
If you can achieve a high level of trust in your customer relationships, they'll be loyal to your brand and products.
Once you've gained their trust, don't take it for granted, or you might just lose out on a customer for life.
Offer convenience
How can you make your customers' lives as easy as possible?
If you can get them what they want quickly, with as little effort as possible, they'll thank you with their loyalty.
Can you show them their last order to make it easier to order again? Can you offer them next day delivery? Can you give them a dinner recipe from which they can shop the ingredients directly?
Even offering a seamless checkout experience could be the factor which differentiates you from a competitor, earning you a sale and the customer's ongoing loyalty.

Say thanks
Customers really like to feel that they're appreciated.
It's not uncommon for smaller brands to include handwritten thank you notes in orders, expressing how much your purchase means to them and how integral you are to their growth.
This not only drives repeat purchases, but glowing reviews and endless referrals.
If you're a growing CPG brand, you could consider doing the same.
If you don't offer purchases online, you could print it on the inside of a label. Get creative!
Even bigger brands could do something similar - it doesn't have to be handwritten. A simple thanks in the confirmation email could go a long way.
Ready to start building your base of loyal customers?
We're keen to help you get your purpose-driven food or beverage products into retailers and stores around California and Las Vegas.
We specialize in distributing Good for the Earth, Good for You, Organic and Plant-Based CPGs. If this sounds like you - get in touch with Buffalo Market today!