The Top 4 Keto Bread Brands
When it comes to a retail buyer's responsibilities, few are as important as ordering products that you know consumers will love. Doing so requires staying on top of consumer trends and selecting the very best products to suit a range of shopper needs.
As a trend, the ketogenic diet — or "keto" for short — has been a slow and steady niche interest for several consecutive years. Consumers who follow this diet will eat more fat than a traditional diet but will seriously cut back on the carbs they consume.
So where does bread fit in? Which products can shoppers turn to when they want to maintain their dedication to keto but need a quick and easy breakfast or lunch?
In this guide, we'll look at the four best keto bread brands that your store can stock today.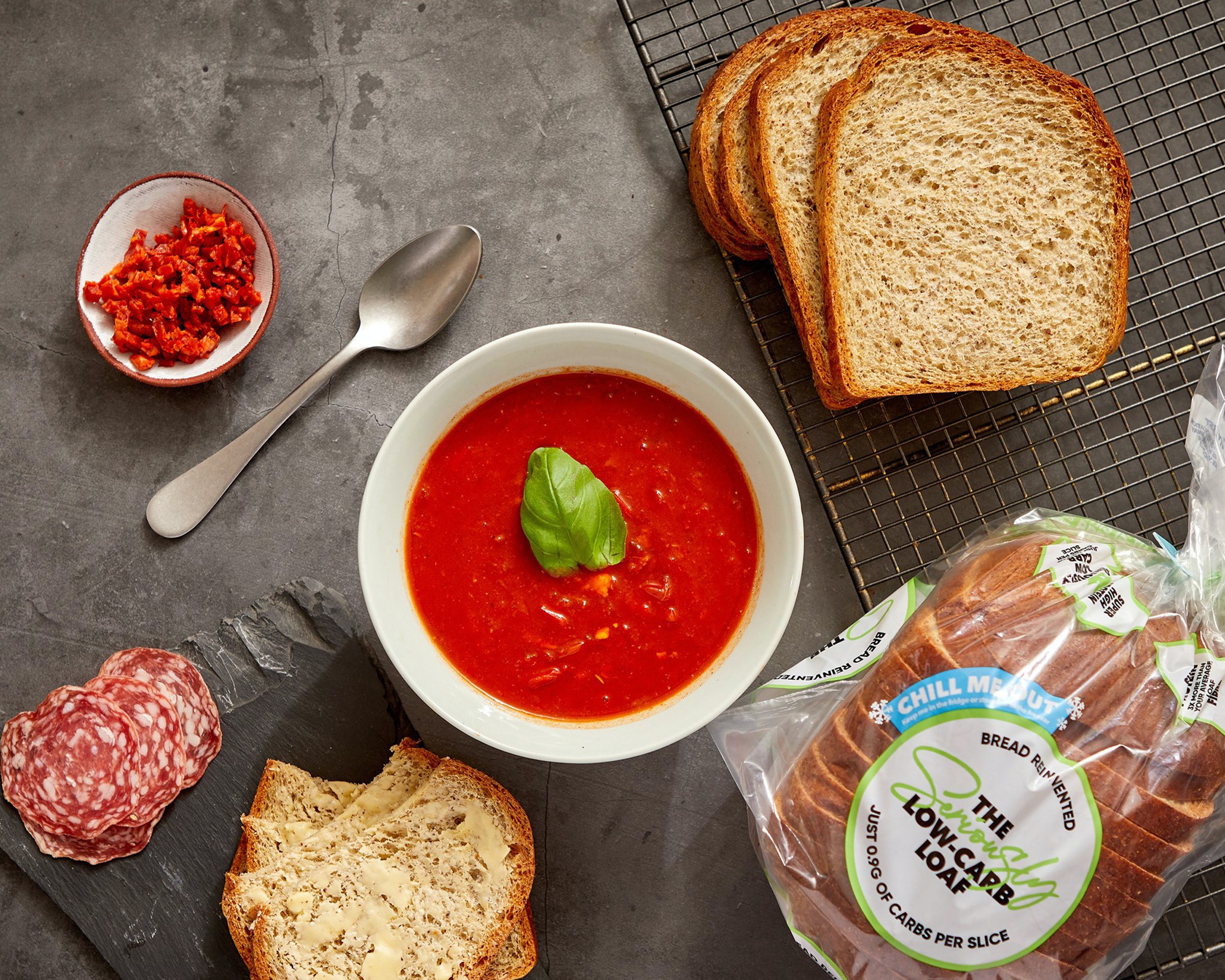 Keto bread 101: what is it exactly?
Keto bread is a low-carbohydrate, high-fat bread substitute made using things like almond flour, coconut flour, or eggs.
Although it's low in carbs, the best keto bread brands act as a pretty decent replacement for sandwiches, toast, and other bread-based meals. As a niche lifestyle product, most keto bread is more expensive than other bakery goods. But consumers are usually willing to pay a premium to keep supporting their dietary choices.
How to buy keto bread
Retail buyers have a number of routes through which to find new products for their stores. CPG food brokers can find brands for you, or you can do some good, old-fashioned shopping around yourself.
When selecting the keto bread brands to sell in your store, consider any potential overlapping customer preferences. Should you also look for keto breads that are dairy-free or gluten-free, for example? Or will price be the biggest factor as to whether or not a product sells well on your shelves?
Our pick of the top keto bread brands
Inked Bread is one of the most popular keto bread brands on the market today. It's made with coconut flour and sunflower seeds, so shoppers get a good dose of healthy fats and protein. As you'd expect, this bread is low in carbs, but it also has no sugar — so it's perfect for anyone who wants a completely sugar-free diet. Perhaps even more surprisingly, this brand is egg and dairy-free, a rare find among keto foods.
Inked Bread's keto products come in two varieties: seeds bread and white bread. Both are delicious, but if you think something more savory will sell better, we'd recommend trying the seeded loaf. You can expect a nice crunchy texture that makes it great for dipping into olive oil or spreading with butter.
If you like what you try, you can also look to stock Inked Bread's range of organic loaves as well.
Thin Slim Keto Bread is a zero-carb, high-protein bread that's ideal for anyone on the keto diet. It contains no sugar, gluten, grains, or yeast and is made with almond flour and coconut flour to give it a rich taste and texture.
The bread is sold in several flavors: Plain thin sliced, Rye, Cinnamon, and Everything Inside. Thin Slim also offers a range of zero-carb hot dog puns, hamburger buns, and olive and garlic rolls, among a range of other niche bread products.
This keto bread brand has been around since the late 1800s, and they've perfected their sweet bread recipes over time. They have 2 varieties of keto-friendly bread: Keto White Bread and Keto Multi-seed Bread. For stores with expansive 'free from' ranges, Franz Bakery's keto goods are also vegan and gluten-free
Aside from Keto bread, Franz Bakery sells all sorts of organic products, from bagels to buns and everything in between. We particularly like the eye-catching packaging that Franz Bakery deploys — good for getting customers to stop and take a look!
For stores looking to really build out their ketogenic range, Mikey's is a great brand to get in touch with. Here, you can buy keto English muffins (original and cinnamon raisin) as well as pizza crusts.
The cinnamon raisin muffins are particularly highly reviewed by customers, with one person saying: "I love these muffins!!!! I have sensitivity to wheat among other things, but these fit the mark. No negative reaction and I love the cinnamon smell after being in the toaster, and the flavor is delish with my coffee or a full breakfast as an alternative to toast. Makes it feel like I have a real treat!!! Thank you!!!!"
Keto has some staying power
Low-carb foods tend to be a solid investment in any grocery store or chain — you're always going to have customers either looking to reduce their carbohydrate intake or eliminate it altogether.
But buying the right keto bread products is just one half of the equation, you've also got to merchandise them successfully too. Buffalo Market can help. As a food broker, we'll not only connect you with the best keto bread brands for your store, but as a distributor, we'll also get those products to you and get them flying off the shelves!
Get in touch today to see how we could work together.