Food Brokers in the US [Our Top 10]
If the food and beverage industry has learned anything in recent years, it's how important a flexible and resilient supply chain really is.
Even major US supermarkets have felt the effects of the global pandemic and blue-collar labor shortages. All retailers need to be ready for unprecedented surges, keeping shelves stocked and maintaining product flow. Then there's the importance of staying on the pulse for trending food and beverage products (potato milk, anyone?), as well as the ever-changing consumer spending habits.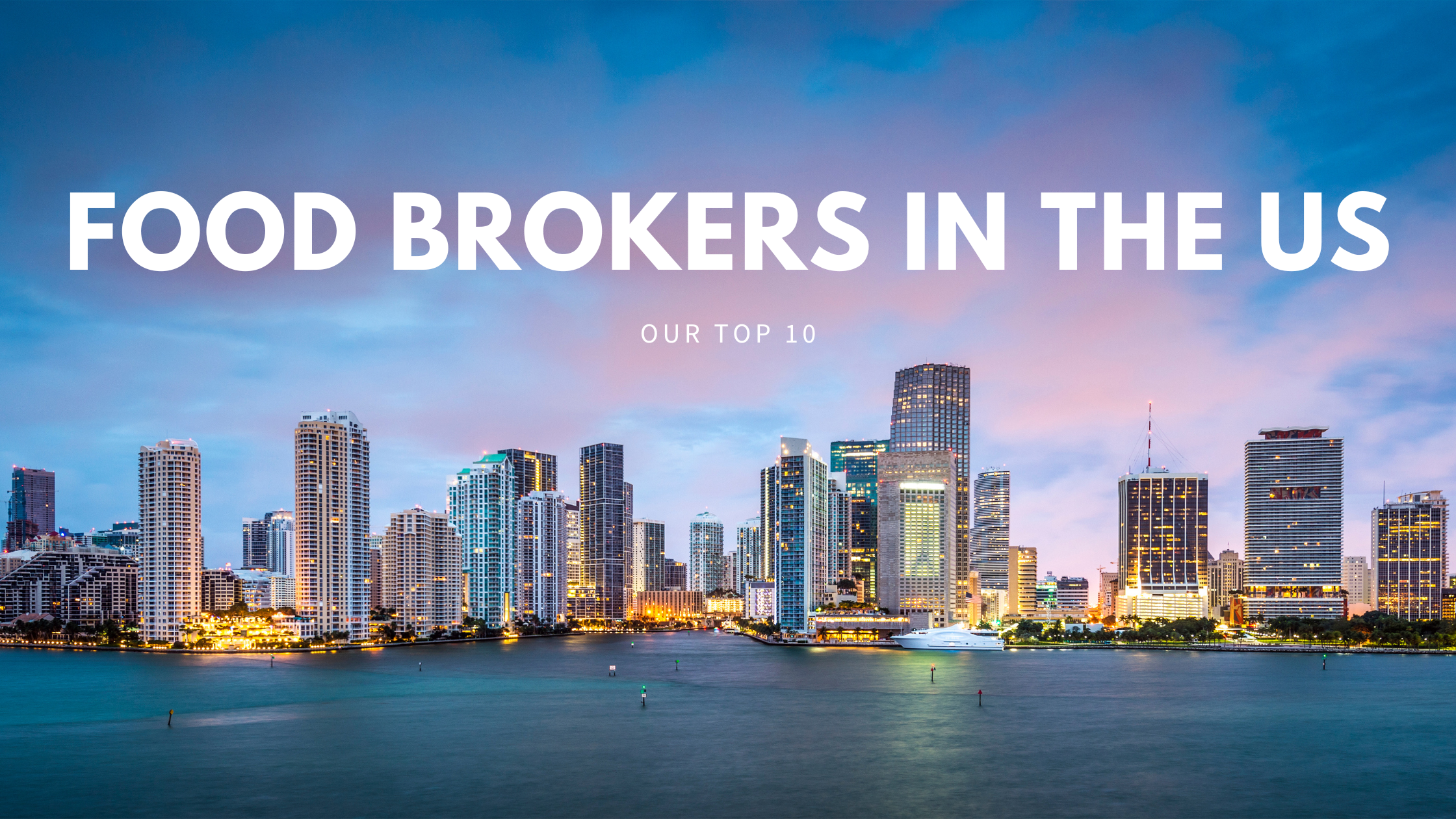 As many major retailers have come to realize, just one weak link within the food and beverage supply chain can cause the whole thing to fall in. This leads to food sitting in warehouses, shelves emptying out, and customers growing more and more frustrated.
A food broker can help buyers and retailers to stay on top of the game. They can introduce you to current trends in the food and beverage industry and know exactly how much stock is needed and when.
They're every professional food and beverage buyer's best friend.
But what is a food broker exactly, and how do they work? You're about to find out.
What is a retail food broker?
A food broker is positioned between a retailer — whether it be a major retail chain, online market, or independent grocery store — and a consumer packaged goods (CPG) brand. They form strong business relationships with both sides, acting as a matchmaker between the right CPGs and retailers.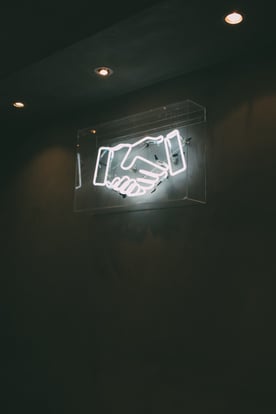 Business-savvy CPGs enlist the marketing services of food brokers to help promote their food and beverage products and get them stocked in stores.
So, rather than having to start from scratch, scouring the internet for innovative CPG brands and products that are gaining traction, buyers and retailers can go straight to food brokers within their niche. The brokers will present the most suitable CPG brands to food and beverage buyers, who make the final decision on which products will make it to their shelves and customers.
Many buyers form long-lasting relationships with brokers, who get to know their own needs and preferred style of business.
If you're wondering what the differences are between a food broker and a food distributor, there are a few distinctions.
Food broker vs food distributor
Put simply, a food distributor operates by collecting food from the manufacturer, storing it in their own warehouses, then distributing it to retailers and food vendors. Their focus is more on the logistics side of getting products from point A to point B, saving the manufacturer and retailers the expense and hassle of transporting goods themselves. So what's the difference between a food broker and a food distributor?
As we touched on above, a food broker finds brands and connects them to the right stores. Usually, their services are separate — unless you're lucky enough to find a distributor that also brokers products (like Buffalo Market, for instance). Together, a food broker and distributor will take care of all the heavy lifting, from product discovery right the way through to merchandising.
This begs the questions, are food brokers worth it? For CPG's that want to scale their relationships with retailers and their brand as a whole, we highly recommend consulting with a food broker. Brokers will connect you to an ideal audience and help to increase sales in your niche.
How food buyers and brokers work together
Here's a quick summary of what a working relationship between a buyer and a broker looks like:
A buyer from a grocery retailer forms a business relationship with a broker.
The broker gets to know the specifics of what the buyer is looking for.
The broker scouts regional areas, on the lookout for innovative CPG brands and products.
The broker comes back to the buyer with a list of potential CPGs that fit the specifications.
The buyer approves the products.
A distributor collects the products from the manufacturer and brings them to the store to shelve.
Now that you're familiar with what a food broker does and how they benefit both retailers and CPG brands, let's take a look at the best food brokers in the US, shall we?

Top 10 food brokers in the US
When looking for a food broker to work with, you'll not only want one that specializes within the product niche that you're after, but you'll also want them to have a strong reputation in the market.
Below, you'll find a curated list of the top 10 food and beverage brokers in the United States. To make it all the easier for you to find your next broker, we've explained what they do, what they specialize in, and which regions they cover.
Buffalo Market is a specialist food distributor that also works as a food broker — meaning that they'll not only bring you emerging innovative brands but they'll also handle the logistics of transporting products into stores. They operate on a direct store delivery (DSD) model, making deliveries up to seven days a week.
They also work with retailers of all sizes, from boutique specialty stores to the largest supermarket chains in the US.
Buffalo Market's focus is on mission-driven brands that share their own values around climate change and wellness.
Brand niche: They specialize in brands that manufacture the 'future of food,' including mission-driven Good for You, Good for the Earth, and organic and plant-based products.
Regions: Throughout the US.
Types of products: Dry, refrigerated, and frozen products.
Apex Food is a consultant service for hospitality and food service businesses. They work with restaurants, hotels, schools, and other types of food vendors, bringing them the ideal equipment to produce and display quality food.
Apex believes that the culinary experience is not only down to the food itself but also how it's presented and displayed. When done right, it can help to maximize profits.
Brand niche: Trendy and premium quality non-food brands
Regions: North and South Carolina.
Types of products: Tabletop, furniture, small wares, and cooking equipment.
Advantage Food Marketing specializes in broad line, institutional, school, and alternative foodservice market segments. They have a regional focus in New York and work closely with local food distributors to serve food service operators.
They have expert dieticians and nutritionists to help create tasty and nutritious meal options for their clients. Advantage Food Marketing is also able to assist with management, sales, customer service, cost analysis, nutritional guidelines, regulatory compliance, and more.
Brand niche: General.
Regions: New York Metro area.
Types of products: Dry, refrigerated, and frozen products, as well as non-food equipment and supplies.
Affinity Group is a food broker for both the food service and retail food industries.
They work with their food service clients to develop business plans using their local market knowledge and culinary expertise. They're on hand to develop signature menu items, using in-depth consumer trends and insights. Affinity group's culinary team delivers onsite product training to employees at partner food service establishments.
For retail food clients, Affinity Group acts as a 'one-stop shop' for grocery products. They also aid with sales and marketing, using data to analyze and monitor product performance.
Brand niche: General.
Regions: Throughout the US.
Types of products: Fresh produce, baked goods, refrigerated, frozen, and dry grocery foods.
Key Impact has a keen focus on the food service industry. They have connections with all ends of the supply chain, including the manufacturers, distributors, and operators, meaning that they can support their partners from 'production to plate'.
Their selling point is that they help to simplify the sales and marketing process for manufacturers and food service operators, leaving the respective businesses to focus on their own innovations.
They use data-driven decision-making tools to inform and improve their clients' sales strategies. That includes expertise with consumer insights, on-trend products, menus, and competitive analysis, as well as supply chain management.
Key Impact uses certified chefs and segment specialists to advise its food service partners on the latest consumer trends in the food and beverage industry. Food service professionals can attend one of Key Impact's professional-grade kitchens or have the experts come to their own establishments.
Brand niche: General.
Regions: Throughout the US.
Types of products: Foods, packaging, and supplies.
Acosta provides sales, marketing, and commercial solutions to both retail and food service businesses within the food and beverage industry. They've worked with household CPG brands across the US and Canada, including names that you'll recognize, such as Coca-Cola, Campbells, and Kellogs.
Their retail-specific services include speeding up the supply chain process of bringing new products into stores, avoiding out-of-stock scenarios, and optimizing merchandising.
Acosta offers a wide range of services, such as consumer marketing support. They can provide staff training, assisted selling, in-store demos, and 'retail shopper-tainment'. They're also able to assist with content marketing across social and digital media.
The food broker covers e-commerce as well as brick and mortar, covering digital shelf monitoring and optimization, content creation as well as demand generation.
Brand niche: Leading and emerging brands of any size.
Regions: Throughout the US.
Types of products: Food and beverage products.
Orlando Foods is a food importing company with a focus on traditional Italian CPGs. They work with restaurants and other types of food service operators to supply ingredients, but they can also educate and train your staff.
They're highly selective on the products that they offer, preferring to hold fewer products. They believe that this allows them to bring more value and better quality to their clients.
Orlando Foods provides recipes to their food service partners that showcase their manufacturers' ingredients. They also host big culinary events, inviting their clients to participate.
Brand niche: Italian brand imports.
Regions: Throughout the US.
Types of products: Flour, tomatoes, oil, bufala mozzarella, pasta, and vegetables in oil.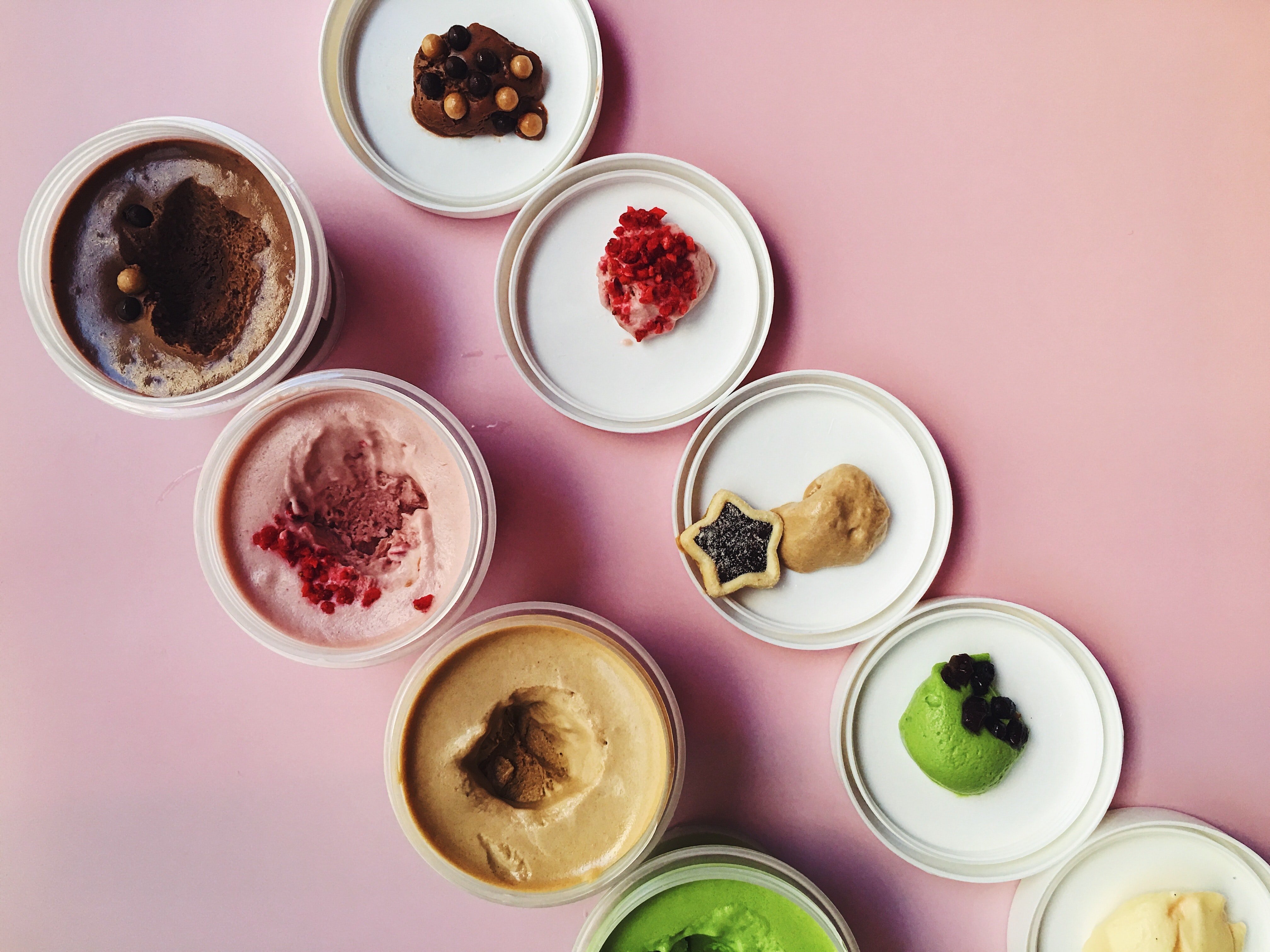 Sabin Meyer is a food brokerage house that works with food service and specialty retail clients and customers.
They describe themselves as a highly focused foodservice brokerage that has pioneered top packers, including HP Hood, King & Prince Seafood, Plantation Foods, Pilgrim's Pride, and High Liner Foods.
This food broker has a strategic focus on the types of manufacturers that they partner with. They have a specialty division called Touch of Nature, which is dedicated to all-natural, sustainable, organic, plant-based, and gluten-free foods. Touch of Nature was motivated by consumer trends surrounding climate change, health, and animal welfare.
Brand niche: Established and emerging brands.
Regions: New York Metro area.
Types of products: General food products.
Summit Marketing Partners work with a number of national CPG brands, as well as ones with a regional focus.
They work with brands to get to know their unique goals and initiatives before developing a customized growth strategy. Summit Marketing is able to assist in several areas of promotion, including product and brand reviews, new item presentations, and product launches.
Some of their top vendor partners include American Foods Group, Bilinski's, and Coleman Natural Foods. Their established retail partners include the likes of Walmart, Tom's Food Markets, and Harding's Friendly Markets.
Brand niche: Brands of any size looking to grow and expand.
Regions: The Midwest region of the US.
Types of products: Perishable food products.
Waypoint is a food broker that connects brands to food service operators, including restaurants, healthcare, lodging, schools, the military, and more. They also have their own distribution partners, taking the burden of transportation away from manufacturers and food service businesses.
They use in-house corporate chefs to develop innovative recipes using the most in-demand ingredients of the moment. They also provide sales and marketing resources, innovative recipe and menu solutions, and industry insights.
Waypoint offers food safety training and makes recommendations on improving health and safety.
Brand niche: Leading brands.
Regions: Throughout the US.
Types of products: General foods, snacks, and equipment.
Your perfect food broker partner
Not to blow our own trumpet, but Buffalo Market is a reliable, reputable food broker that's worked with several leading brands in the sustainable and wellness foods industry.
Our manufacturers are carefully selected based on a purpose that we believe in, as well as the evidence to back it up.
If you're a retailer or a food service operator that's looking for innovative brands that are disrupting the food industry, then give us an email today.