What are CPG distributors responsible for?
Ok, so you've managed to create a brilliant product to sell. Better yet, it's not just you, your mom, and a handful of supportive friends that think your products are tasty, you've sold them to real customers – people you don't know – and received rave reviews.
And while you're happy with your early success, you realize this is only a drop in the ocean compared to what your business is capable of. If you want your CPGs to fulfil their potential, you need to get more eyes, and taste buds, on them, and to do that you're going to have to get into more retail stores.
The question is, however, just how do you go about doing that?
Fortunately, you have several options: teaming up with a distributor, working with a broker, or going directly to retail.
But what do distributors and brokers do? What's the difference between the two and how can they help take your CPG business to the next level? Is it better to go directly to retailers?
In this post, we answer these questions, as well as offer the pros and cons of each approach to help you decide which of them is best for your business.
Let's dive right in….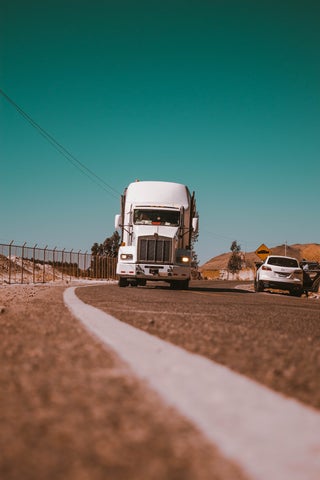 What is a CPG distributor?
Simply put, CPG distributors provide the essential service of acting as the middleman between producers and retailers. They purchase products from their manufacturers and supply them to retailers who sell them to the public on their behalf.
They give retailers access to a huge variety of products from a range of different producers. At the same time as giving producers access to retailers that they wouldn't have otherwise had.
There are different types of distributors, such as broad-line distributors, that carry a huge range of products and cater to large retailers. Or, specialty distributors who hone in on smaller, more specific product ranges and may work with specific retailers.
However, distributors do so much more than connecting producers with retailers. They stock and manage the inventory, handle orders, and deliver products to retailers. If necessary, they'll handle product returns and recalls and they manage both sides of the relationship too.
Pros and cons of working with a distributor
Pros
Relationships
Distributors can provide you with the 'in' with retailers and get your CPGs onto more shelves. Better yet, as they have the ear of retailers, they can convince them to take a chance on new items – especially if they have a track record of picking winning products.
They handle everything for you
All the logistics, admin, sales, customer service – things that take considerable time and effort to get up and running. Not only do they save you the effort of creating your own logistical infrastructure, but you also get to avoid the inevitable pitfalls of doing so. When working with a distributor, you're free to concentrate on perfecting your product range.
They're frequently on the lookout for new products
The more products distributors sell to retailers, the more money they make, so they're frequently looking out for new items that have potential.
Cons
Cost
A great service comes at a cost. Distributors typically work on a 20– 30% margin on the wholesale price of your CPGs.
Little influence over your products
Once your CPGs are bought by the distributor, you aren't in control over what happens to them. It's important to find a company you can build a relationship with, to ensure they're looked after in-store.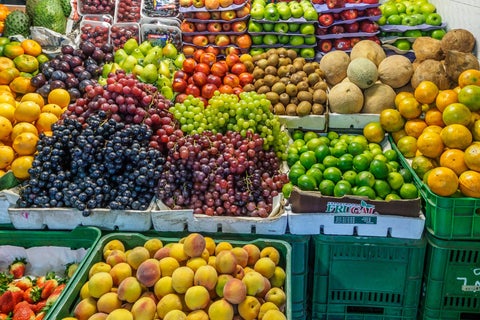 What is a CPG broker?
Like a distributor, a broker connects manufacturers of CPGs with retailers who sell them on to the public. However, where a distributor purchases the products and manages the relationship, a broker is responsible for identifying promising product ranges and putting them in the hands of retailers.
Once they decide to take on a product range, a broker will negotiate with retailers on behalf of producers, to determine how much of a product they'll purchase and at what price.
Pros and cons of working with a broker
Pros
Relationships
Brokers have existing relationships with a range of retailers and can help get your products onto their shelves. Plus, most brokers are selective in the products they represent, so their retail contacts know that if they're bringing a certain CPG to their attention, it has potential.
Vested interest in your success
Like distributors, brokers make their money by selling as much of your product to retailers as possible, so if they decide to take on your product, it's in their best interest to get it onto as many shelves as they can. Better still, they have experienced sales reps that can make that happen.
Working with a broker like us, Buffalo Market can be a huge help. We know the industry and processes like the back of our hand. Get in touch to hear more about how we can help you.
Cons
Cost
Brokers usually charge 5 - 10% of the net invoiced price of what they sell to retailers.
You're still responsible for logistics
At most, as well as introducing your CPGs to retailers, brokers can help with inventory control, invoicing, and sales reporting, but you're responsible for everything else, such as shipping, returns and recalls.

Going directly to retail
Then, of course, CPG manufacturers always have the option to go straight to the retailer themselves. This approach sees producers approaching retailers directly and attempting to persuade them to carry their product range.
Retailers come in all shapes and sizes, from state-wide and national chains that carry a massive selection of goods to niche stores that specialize in a narrow range of products. It's up to the producer to identify the retailers that are the best fit for their products and persuade them to take a chance on their range.
Pros and cons of going direct to retailers
Pros
Higher margins
There's no middle man to split the pie with, so you get to keep all of the profits.
Work with independent retailers
Going direct can work well with independent or niche retailers. There's a decent chance you'll get in front of the decision maker, for a start, and they have more time to listen to ideas than their counterparts at larger retailers.
More control over the relationship
You're responsible for establishing a positive relationship with the retailer. You'll be more aware of what's happening with your products in each store and will have more influence over how your consumer packaged goods are handled.
Cons
Hard to get your foot in the door
Large retailers have so many moving parts and their management is so busy that it's difficult to even get a meeting with them to pitch your products. Not to mention, they're constantly being approached by businesses just like yours who also want to get their products onto their shelves.
Retailers would rather deal with distributors and brokers
Think about it from a retailer's perspective? Why deal with hundreds, thousands, or maybe even tens of thousands of CPG producers, when you can simply deal with a handful of distributors? In fact, it's not even feasible for large retailers to deal with individual producers – so many of them just don't.
You have to do everything yourself
From forming and maintaining the relationships with retailers to sales and customer service, the buck stops with you for everything. This can range from overwhelming to, well, impossible for small CPG producers.
It's time-consuming
Gaining appointments with retailers, attending pitch meetings, managing inventory, shipping products, traveling to stores, maintaining relationships – all of that takes time and resources. And this is on top of, you know, actually making the product.
The drop cost for small retailers
The drop cost of servicing small retailers such as time, fuel, and wages may eat up a good portion of your profits. Especially if they order your product in small quantities. Simply put, unless independent retailers put in a decent order, they just might not be worthwhile.
Buffalo Market is the leading distributor of food and beverages that improve people's wellbeing and preserve the health of the planet.
We have the industry contacts, knowledge, and experience to get your CPGs in front of the right customers.
If you'd like to have a conversation about how we can take your brand to new heights, get in touch here.