Who Are The Fastest-Growing Start-Up CPG Businesses?
CPG sales for 2021 are expected to reach an amazing $1.56 trillion. Demand for CPG products is defying expectations, with year-on-year growth sitting at just over 1.4%.
Behind these numbers are some extraordinary CPGs. Innovation and sustainability are no longer just buzzwords for the industry. They are essential aspects for any company entering the market.
So what's driving this growth?
Customers expect companies to focus on health and environmental factors – and smaller start-up CPGs are benefiting. They are often more agile, transparent and open to innovation than their larger counterparts. This all results in greater consumer trust.
Increased consumer trust means boosted sales. Whilst leading brands have contributed 25% of industry growth, small and medium-sized brands have captured almost double this, at 45%.
But who are these startup CPGs that are growing so quickly?
4 of the fastest-growing CPG businesses
Let's take a look at four of the most innovative and sustainable CPG brands driving growth and modernizing the industry.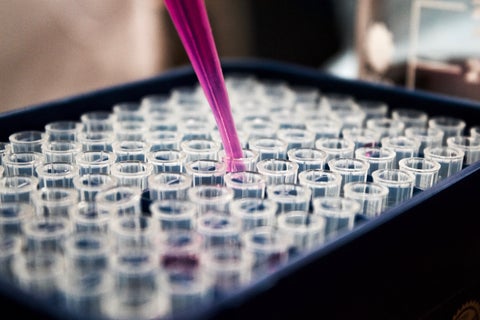 1. Meatable: Lab Grown Meat
"We want to satisfy the world's appetite for meat without harming people, animals or the planet."
Meatable is a CPG with a difference. They view meat as a fundamental part of a balanced diet, and are working hard to decrease the impact industrial farming is having on the planet.
They've consequently pioneered methods of producing real meat (with the most advanced stem cell technology) without ecological damage or animal cruelty. It's "change without compromise" – and consumers are responding.
Laboratory-made meat is a booming business.
Venture capital firms such as Backed VC, Atlantic Food Labs and BlueYard Capital have all provided funding to Meatable. "Angel investors" (including the former Microsoft strategist Charlie Songhurst) have also provided significant financial support.
All this has resulted in over $60 million of funding for the company – making Meatable one of the best backed and most exciting start-up CPGs for 2022 and beyond.
Bonus CPG: Another start-up CPG leading the way in cultivated "real meat" is Upside Foods. With testimonials from Richard Branson (Founder of Virgin Group) and John Mackey (CEO of Whole Foods) – this is an innovative and sustainable CPG to watch.
"Kick Sugar, Keep Candy"
Smart Sweets was born from one young girl and her obsession with sugary candies. When Tara Bosch (the company's founder) entered her twenties, she became increasingly health conscious. She hit upon the idea of plant-based sweeteners to create guilt-free treats.
This led to the creation of SmartSweets – a company that's now one of the fastest-growing CPGs. It brings in revenue of over $100 million a year.
A focus on research
The company relentlessly tests the most advanced natural ingredients. They even include soluble plant-based fibers, so that customers get a healthy amount of fiber whilst enjoying their sweet-fix.
From small beginnings in 2016, major retailers such as Whole Foods (and over 200,000 stores across the US and Canada) now proudly stock these health-conscious treats.
What's more, the company has helped people kick over 2.4 billion grams of sugar. Now that's pretty sweet.
Bonus CPG: Catalina Crunch is another of the fastest-growing CPGs – providing healthy zero-sugar treats that are both delicious and nutritious. Their leading product, Catalina Crunch cereal is zero sugar, gluten free, low carb, non-GMO and keto-friendly.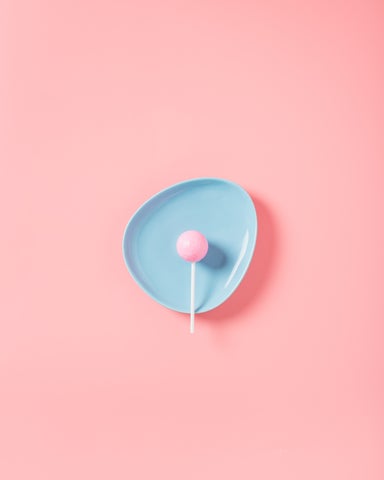 3. IWON Organics: High Protein, Plant-Based Organic Snacks
"Positive, feel good vibes and flavor-infused, organic, protein snacks"
Whilst IWON Organics produce some fantastic high-protein, plant-based organic foods – they also focus on broader sustainability and corporate social responsibility issues. Customers know they're supporting a passionate mission to give back to local communities.
Initiatives benefiting from IWON Organic's mission include Heart of a Hero, a charity that inspires children battling life threatening illnesses. IWON Organics also donated 5,000 bags of their products to those in need during the coronavirus pandemic.
Innovative and nutritionally balanced products
These have helped secure IWON organics' place on this list of the fastest-growing CPGs. The company grew by over 100% during 2020 – and revenue is expected to double by the end of 2021.
The IWON brand is now available at over 5,000 individual locations, including Vitamin Shoppe, Whole Foods, Safeway, Sprouts and Walmart. The company also recently completed a major round of funding (resulting in $500,000) to expand their product ranges.
Bonus CPG: Similarly to IWON organics, Wildway is a start-up CPG that's received significant funding and large growth. Their grain-free granola and snack mixes are keto and paleo-friendly, non-GMO, vegan, with no added sugar. The company has firm commitments to sustainability – both in terms of business practices and packaging.
4. Bohana: Popped Water Lily Seed Snacks
"Free spirit snacking: the act of listening to your body and feeding your soul."
The entire Bohana business is built around a single ingredient and product – popped water lily seed snacks!
Whilst you may not have heard of this ingredient (yet), it's rapidly becoming one of the most exciting food trends across America. Grown across Asia and widely celebrated as a superfood, water lily seeds are both sustainable and nutritious.
From new products to classic staples – there's always room to innovate.
Bohana brand their product as a healthy alternative to popcorn. These snacks don't contain any of the common allergens, are full of amino acids and antioxidants, as well as corn, gluten, grain and GMO free.
As one of the fastest-growing CPGs, Bohana has witnessed incredible growth rates. Since their founding in 2018, the Boston-based brand has skyrocketed, including 500% growth during 2020.
Bonus CPG: RightRice have created a nutritious grain that's a blend of over 90% protein-rich fibrous vegetables. Transforming the world of rice, RightRice has recently signed exclusive distribution deals with Amazon and Whole Foods Market – set to double the company's revenue and shelf space within its first full year of business!
What links all these fastest-growing CPGs?
It's a focus on sustainability, fantastic products and innovative technology. With companies such as this, the future is looking incredibly bright for the CPG industry.
At Buffalo Market, we distribute CPG brands and products that are good for you and good for the earth. If you're looking to grow your business and increase your sales, get in touch today to find out how we can help.