What Trends are Influencing CPG Marketing in 2021-2022?
CPG marketing tactics are always evolving. But the past 18 months have really brought this fact home.
Consumer brands – along with the rest of the world – have ridden a huge wave of change, one that doesn't look set to recede any time soon. Ecommerce, social awareness and the COVID-19 pandemic have dramatically altered the way we shop.
People are more likely to shop online. McKinsey also reported that the COVID-19 pandemic made consumers less loyal – they are more likely to try new brands, particularly if they offer convenience and good value.
These changes present a host of opportunities and challenges for CPG brands. And – as ever - marketing has a big role to play in maximizing the former and minimizing the latter.
So what is the best way to reach consumers in a post-pandemic world? And what trends are influencing CPG marketing in the here and now?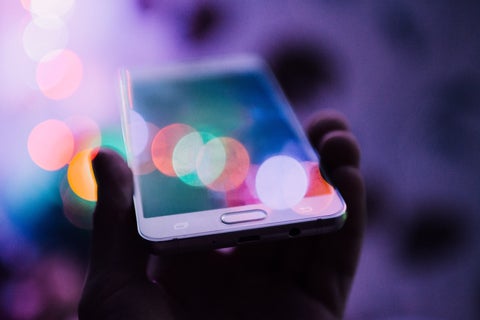 8 key CPG marketing trends
A focus on digital
Ecommerce was already growing in popularity pre-pandemic. But there's no doubt that COVID-19, social distancing and stay-at-home orders helped to speed things up – particularly in the CPG sphere.
There was an average of 15% to 30% growth in the number of people shopping online. This growth was driven primarily by CPG products.
And it's not a flash in the pan. According to PwC's June 2021 Global Consumer Insights Pulse Survey, these changes are set to stick around.
Because footfall in stores is down, traditional store-based marketing is becoming less effective. As a result, CPG brands are choosing to direct more of their efforts towards both selling and marketing in the digital space.
That means using email, social media, web-based ads, SMS and multimedia messages – connecting with customers through their devices to drive online sales.
Data-driven CPG marketing
Digital marketing creates lots of really useful consumer data. By analyzing the data gathered from a brand website and any other online channel partners, brands are getting to know their customers like never before.
They are tracking consumers across the web, discovering what makes them click and what makes them buy. This then feeds into their wider marketing strategy and has a couple of key benefits.
Consumer research is becoming much more effective.

Rather than finding out what a consumer

thinks

they would do in any given retail situation, brands get to see, track and log

their actual behavior

in real time.

Quantifying the success of a marketing campaign is much easier.

Brands can collect and analyze data that shows which ads, images and messages perform best – enabling them to make your campaigns ever-more effective.
Personalization
With so much consumer data available, and with the help of the right tech solutions, brands are now able to personalize their CPG marketing content. This is something that consumers increasingly expect to come as standard.
Data allows CPG brands to personalize experiences based upon device and location, the stage a buyer is at in their purchasing journey and a host of other attitude-shaping demographics.
This personalization extends beyond content and marketing materials to packaging. Remember when Coca-Cola put a bunch of first names on its tins and bottles? That campaign raised US sales by 2.5% after ten years of decline.
Some DTC brands even personalize their products. For example, pet product brand Bark Box asks questions about a consumer's pet before recommending one of their dog treat boxes.
Personalized CPG marketing makes a consumer feel valued. And it also helps brands to ensure their message hits home.
User-generated content
Gone are the days when a consumer brand would talk and consumers would listen.
These days, consumers are more trusting of friends, family and other consumer recommendations than they are of a brand's marketing message. In fact, 70% of consumers look at user reviews to inform their purchase decisions.
As a result, savvy CPG brands are harnessing the potential of user-generated content. They're creating shareable content on social media, encouraging customers to leave reviews and – in the case of Pampers – collating user-generated video content into a CPG marketing campaign.
Reviews, ratings, blogs, videos and social media posts help to develop consumer trust and loyalty. And there are added benefits to starting conversations with your customers.
Monitoring these platforms also enables a brand to get feedback. Social listening is a great way to understand what your customers are looking for – both in terms of messaging and products – and then adapt accordingly.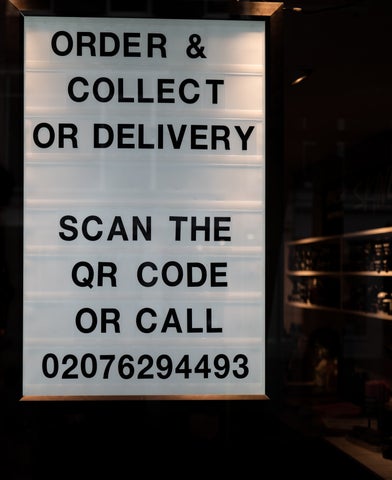 An omnichannel experience
Consistency is key to a strong brand image. And that's something CPG brands have been putting into practice with the help of omnichannel marketing.
For those who are new to the idea, omnichannel marketing basically means offering consumers a unified experience across all touchpoints.
Wherever a consumer happens to be – in store, on your website, on your social platform – your brand speaks with the same voice. All touchpoints and content reflect where a consumer is at on their buyer journey.
This ties into personalization
Offering the right content, even if a consumer is flitting between different channels or devices, ensures a more joined up experience for consumers and excellent results for a brand.
An omnichannel approach applies to in-store products too. Many companies are putting QR codes on their packaging.
This allows consumers to read more about product specifics – such as ingredients and supply chain. It also helps a company to link digital and real world experiences, and reinforce their brand voice too.
Values and transparency
During the past few years, a number of social issues have risen up the international agenda.
The Black Lives Matter movement and growing concerns around climate change have encouraged people to question where and how products are made.
According to IBM research, nearly 60% of consumers are willing to change their shopping habits to reduce environmental impact. And 71% of consumers who value transparency are willing to pay a premium for brands and products that demonstrate it.
Focus on values and transparency in CPG marketing
Brands are keen to point out how their business and products are supporting the causes people care about.
Unilever got it right when they launched a plant-based snack, Growing Roots, and donated 50% of its profits to US urban farms. So did Tony's Chocolonely, with a product that was purpose-driven from the very beginning.
But woe betide any brand who talks the talk without walking the walk. Eagle-eyed consumers are keen to point out performative activism. To be successful, brands have to truly commit.
They need to examine the impact of their supply chain, their operations, products and packaging – and then communicate honestly and openly with consumers.

A focus on value
The COVID-19 pandemic hit many Americans in the wallet. According to a NielsenIQ survey, 51% of people said that they were financially worse off as a result of the pandemic.
Spending habits are changing. And retailers are putting more and more effort into affordable private labels, making the CPG market even more competitive than it already was.
This is why value is going to be a core proposition for brands and their marketing teams going forward. CPG brands are responding by:
Making direct (and favorable) comparisons with competitors, particularly private labels
Creating offers and promotions in collaboration with private labels

Developing CPG marketing campaigns with a focus on affordability
Shifting demographics
Demographics across the globe are changing.
The population is ageing. As of 2030, all Baby Boomers will be over the age of 65. This means that

1 in every 5 Americans

will be 65 or older.

The Hispanic community within the US is growing. By 2060, it will have almost doubled and is predicted to make up around

27.5%

of the US population.
Some CPG brands are already trying to capitalize on these growing markets.
For example, Dove recently launched Pro-Age – a line of skin-care products aimed and marketed at older female consumers. Other CPG brands use a large font on the packaging of products aimed at older age-groups.
P&G have long been tapping into the Hispanic market. They use a Hispanic ad agency to ensure they're crafting the right messages and getting them seen in the right places.
By getting to know what makes these demographics tick and how they like to receive brand information, CPGs can really maximize the potential of this population shift.
Finding new ways to reach consumers
Want to find new customers for your CPG product? There are lots of pieces to the puzzle. Marketing is one of them. Getting the right distributor on board is another.
Buffalo Market is a leading distributor of purpose-driven food and beverage products.
We work with CPGs who create and sell alternative proteins and organic goods – basically anything that is both good for people and for the planet. And we bring their products to both mainstream and upstart retailers as well as the best food service establishments.
Want to find out how Buffalo Market can boost your bottom line? Tell us a little about your CPG brand and we'll get back to you soon.