Jan 27, 2022
What Is the Best Tortilla at Costco?
As the Mayan legend goes, the first tortillas were made of corn by a peasant as a gift to his king. The king must have enjoyed this gift because they soon became a major part of Mayan and Aztec diets.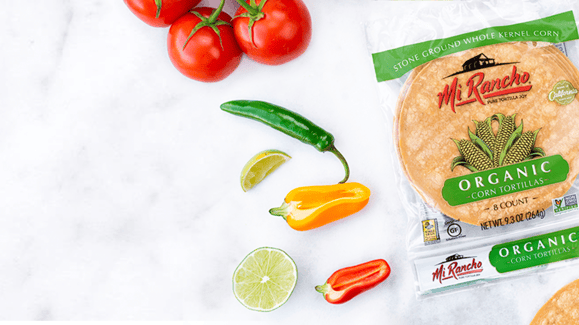 Today, tortillas are a common pantry item — and they're not just made from corn anymore.
Now, unlike the Mayan times, you can find all kinds of tortillas on grocery store shelves. We're talking about flour tortillas, almond flour tortillas, cassava, chickpea, and essentially anything else that can be ground into a flour.
Of course, depending on where you shop, the tortilla selection will vary. If you're a frequent flyer at Costco, you may not even realize all the tortilla brands you're missing out on!
So, which is the best tortilla at Costco?
7 of the best tortillas available at Costco
Most people think of Costco as a place where you can only get generic food brands and the more basic commercial food brands.
However, when you take a closer look, you'll be able to find quite a few gems throughout each aisle. This is also true when it comes to the store's tortilla selection. Of course, the tortillas you find in-store will vary based on your location and which Costco you visit.
What Is the Best Tortilla at Costco?
Mi Rancho Organic Tortillas are the best tortillas at Costco, hands down. Between using wholesome, organic ingredients and freshly nixtamalized, whole-kernel corn, Mi Rancho offers the tastiest tortillas with the best texture. On top of all that, Mi Rancho has been a family-owned business since 1954.

Curious about other brands? Luckily, Whole Foods has plenty of other fantastic options, but not all tortillas are created equally.
While the basic components of a traditional tortilla include corn flour, water, and salt, a lot of commercial brands out there also use chemical leavening agents and preservatives in their products. That's why it's important to only buy tortilla products that stay as close to traditional recipes as possible.
Pricing varies by location and pack size.
You may recognize the name, as Guerrero is a tortilla brand that has been around for a long time. Like most old-school tortilla companies, the Guerrero family carved out their name in LA in 1973 when they decided to start selling their freshly made tortillas to the locals.
Guerrero's white corn tortillas are straightforward. Nothing fancy but not underwhelming either. They're the perfect addition to all dishes, and we love that they come in several sizes to accommodate all occasions.
Prices range from $2.19 to $5.29, depending on the tortilla count.
The Siete Family Foods company has a great selection of tortilla products. We love that Costco carries this grain-free option made with almond flour. They're also mixed with tapioca flour, which offers up a nice buttery flavor, and they're non-GMO.
The best tortilla at Costco is the one with minimal and healthy ingredients. They may not be traditional, but you really can't beat something that tastes great and is good for your health.
These yummy almond flour tortillas come in packs of 8 for around $7.99.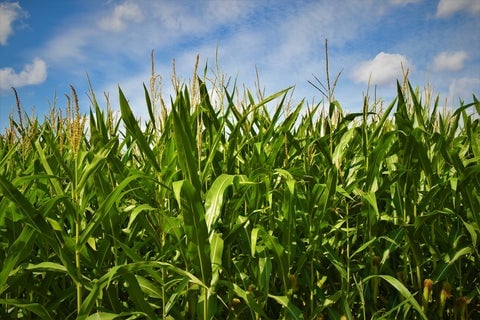 Romero's tortillas came around more than 50 years ago. The owners were two Mexican immigrants that came from a small village in Zacatecas and claimed their stake in California. Today they sell a range of tortilla products, including both traditional corn and flour.
These tortillas go great with everything, plus they don't fall apart!
Their tortilla package prices vary by size.
Olé Mexican Foods is another incredibly recognizable name. They've been around since 1988. However, unlike the usual story, this Mexican food product company was started in Atlanta, Georgia, by a woman named Veronica Moreno.
Moreno's legacy lives on today as she, her husband, and two sons continue to run the company. We'll say this: Veronica Moreno's tortillas may be commercialized now, but they're every bit as traditional and authentic as one could expect. They also have a range of products, including a heart-healthy wellness line.
You can get a family pack (20 count) of these tortillas for about $3.65.
La Favorita corn tortillas are super traditional in that they only use a select few ingredients: Corn, water, and a little bit of lime. These are considered "restaurant grade" tortillas, meaning that this is what you can expect to find at your local Mexican eatery.
We love the minimalist and traditional ingredients, which make for a light and savory addition to meat dishes and more.
We also love that you can get a package of 36 tortillas for only $3.88!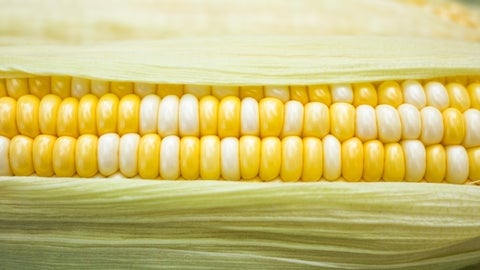 If you're looking for a heart-healthy and more fibrous alternative to the traditional style tortillas, then Las Fortunitas whole wheat tortillas may just be the perfect option for you! Aside from being a healthier option compared to regular flour and even some corn tortillas, we really appreciate that the company uses as many organic ingredients as possible.
Las Fortunitas has a range of tortilla options, including tortilla chips, so you wouldn't be limited to only whole wheat if that's not your preference.
These 8-inch whole wheat tortillas usually only come in several sizes, including a 40-count.
So which is the
best
tortilla at Costco?
Which is the best tortilla at Costco out of all the brands listed here? While each brand has earned a place for itself on Costco's shelves, we believe the best brand of tortilla at Costco is Mi Rancho. Mi Rancho is family-owned, traditionally made, and—most importantly—delicious.
You should be able to find all of the tortillas on our list and more right at your local Costco. However, you'll want to keep in mind that product selection will vary based on your location. (Here's a little tip: If you don't see a tortilla brand from this list or one you would like at Costco, all you have to do is put in a request for your nearest store to carry the item!)