What Is the Best Tortilla at Whole Foods?
Tortillas have become quite the kitchen staple in the ~12,000 years they've been around (yes, really) and it's easy to see why. They're the perfect vehicle for all kinds of ingredients and they're also a healthier option compared to bread and other gluten products.
While you can find tortillas at any grocery store, Whole Foods is the place you want to shop when you want wholesome and high-quality tortillas. The only caveat is that there are a ton of tortilla options you can choose from — and that can turn a quick trip to the market into a time-consuming 45 minutes.
In this article, we're going to discuss the options and get to the bottom of the best tortilla at Whole Foods.
Read on to learn more.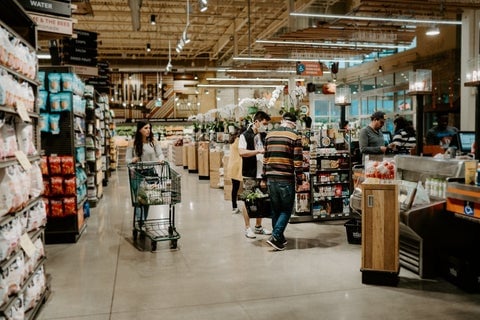 Finding the best tortilla at Whole Foods
Not all tortillas are created equally.
While the basic components of a traditional tortilla include corn flour, water, and salt, a lot of commercial brands out there also use chemical leavening agents and preservatives in their products. That's why it's important to only buy tortilla products that stay as close to traditional recipes as possible.
Of course, when it comes to Whole Foods products, consumers can expect a lot less of the bad stuff, at least to an extent. On our quest to find the best tortilla at Whole Foods, we've taken the ingredients into heavy consideration, as well as a few other factors.
Here's a breakdown of what we believe to be the best:
Cousins, Maria and Ricardo, moved from Mexico to Boston in the 80s. And when they did, they were disheartened to find that the local tortillas were poorly made, so they set out to solve the "Great Boston Tortilla Problem."
Fast forward to 2021, and Maria and Ricardo's range is full of consistent, premium tacos including traditional cornflour and our pick: Quinoa flour tortillas.
Benefiting from the superfood, quinoa, and a straightforward list of other ingredients, these tortillas are one of the healthier options on the market, costing around $4.29 for a package of 6.
You really can't go wrong with the organic and minimal ingredient products that 365 puts out. This includes their tortilla offerings, which include corn flour, white flour, whole wheat, or a corn and flour mix.
With their minimal ingredients — and complete lack of fillers and preservatives — these tortillas are as close as you can get to the real thing without making it from scratch. We especially love that there's no citric acid in them.
The 12-ounce tortillas come in packages of 6 and cost about $2.29.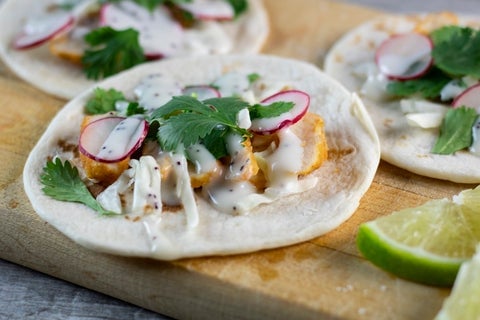 Masienda Bodega Heirloom tortillas are made up of three simple yet perfect ingredients: stone-ground corn flour, water, and lime. They don't even add salt, which makes them perfect for individuals trying to keep their sodium levels at bay.
Better still, the corn comes from Oaxaca, where families of farmers have been cultivating traditional maize for centuries. It's the time-honored traditional methods, regenerative farming, and honest ingredients that make these tortillas quite possibly the best tortilla at Whole Foods.
The Masienda Bodega company is proudly partnered with hundreds of traditional farmers to bring us these wonderful, non-GMO tortillas. They come in packs of 10 and the pricing changes to reflect the current markets.
The Mi Rancho began in 1939 as Oakland, California's first Mexican grocery store. By 1954, Mi Rancho became a local fixture as they began serving Mexican cuisine alongside the store of fresh tortillas, spices, and chilis.
Today, the company is still family-owned and operated out of California. Their organic corn tortillas also follow in traditional Mexican footsteps, using only a select few ingredients. Consumers can't say enough good things about the flavor and texture of these tortillas, earning them a place on our 'best of' list.
These tortillas come in packages of 8 for $14.95.
The Siete Family Foods company has a range of great products. We love that they have a grain-free option made from one of our favorite versatile legumes: the chickpea.
To make these tortillas, chickpea flour is mixed with cassava flour, which comes from a starchy root vegetable that helps to hold up the tortilla's flavor, texture, and durability. The ingredients in these are also minimal and non-GMO.
We especially appreciate the fact that the company has opted to use olive oil instead of commercial vegetable oils high in omega 6 fatty acids. This makes them a great alternative for those who are looking for grain-free and heart-healthy options.
These little chickpea-powered wonders come in an 8 pack for about $7.99.
Tia Lupita started as a hot sauce company. But today they offer a range of tortilla chips and soft tortillas to accompany their delicious spicy condiments.
If you're looking for a traditional yet unique and flavorful tortilla, you might want to give Tia Lupita cactus tortillas a try. The flavor of cactus is slightly sour, which gives these tortillas a nice little punch of flavor in lieu of lime.
These authentic cactus tortillas come in packages of 10 for $7.99.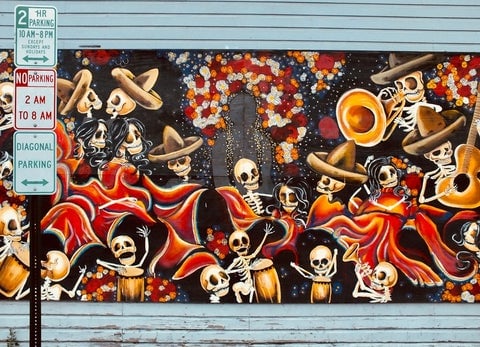 The winner of the best tortilla at Whole Foods is…
We'd be lying if we said we could confidently choose which of the tortillas on the above list is the best tortilla at Whole Foods.
We will say this, though:
Mi Rancho organic tortillas are our all-around pick for traditional-style tortillas

Siete Family Foods chickpea flour tortillas are our favorite grain-free and healthy alternative

Tia Lupita cactus tortillas would be our go-to when we want something a little more fun and festive.
Fortunately, Whole Foods carries all the tortillas on our list and more. Which do you think is the best tortilla at Whole Foods? Let us know on Facebook or Twitter.