Three Simple Zucchini Recipes
The slender, tender green fruit known by a few different names – the courgette in Europe, or "summer squash" to distinguish itself from the many other kinds of squash within the cucurbit family, of which it is a notable member – zucchini is the nutritious ingredient with the unique taste and texture that can be applied to a wide range of dishes. Related to watermelon and cucumbers, as well as butternut squash and the more unusual-looking yellow squash, zucchini is, by botanical definition, not a vegetable but a fruit: planted with seeds, it grows on the flower of the plant vines. With its high-water, low-calory content, zucchini has a peculiar, slightly rubbery texture similar to eggplant, though not quite as tough; they're also loaded with vitamins, potassium, and folate.
By virtue of their tenderness, zucchini can be used to substitute lasagna sheets as well as simply grilled to decorate the tops of just about any dish or salad. Given their mellow, unobtrusive taste, zucchinis can easily be incorporated into a range of dishes without upsetting the flavors or textures beside it. Known to reduce blood sugar levels, aid healthy vision, and high in antioxidants, there are plenty of good reasons to get more zucchini into your diet. Helping you achieve this are three simple zucchini-based recipes you can make at home in next to no time, with just a small handful of ingredients.
Parmesan zucchini squares
This quiche-like dish can be baked in one large dish and then diced up into bite-sized chunks, to be served as small pieces of a sharing platter; or served in larger squares to be enjoyed as the first course of a big dinner. Baked on a base of biscuit mix, you can make your own or rely on premade mixtures such as Bisquick; you'll need one cup of that, as well as the following ingredients:
3 cups of thinly sliced, unpeeled zucchini
¼ teaspoon of black pepper
¼ teaspoon of dried leaf oregano
4 large eggs, gently whisked in a bowl
½ teaspoon of salt (but this really depends on personal taste; add more or less as you wish)
A sprinkle of garlic powder
¼ cup of vegetable oil
2 tablespoons of fresh chopped parsley
½ cup of grated Parmesan cheese
½ cup of finely chopped onion
As you prep all of these ingredients, have your oven preheated to 350 degrees Fahrenheit and butter a large baking pan (9-by-13-by-2-inches would be an appropriate size). Then, in a large bowl, mix together all of your pepper, salt, garlic powder, parsley and biscuit mix.
Meanwhile, in the small bowl you used to lightly beat your four eggs, add the quarter-cup of vegetable oil and the Parmesan cheese; gently stir these all together. Transfer the contents of the small bowl to the large bowl of dry ingredients; gently fold these together, with your chopped onion and sliced zucchini. All of these ingredients should be gently combined and not overmixed.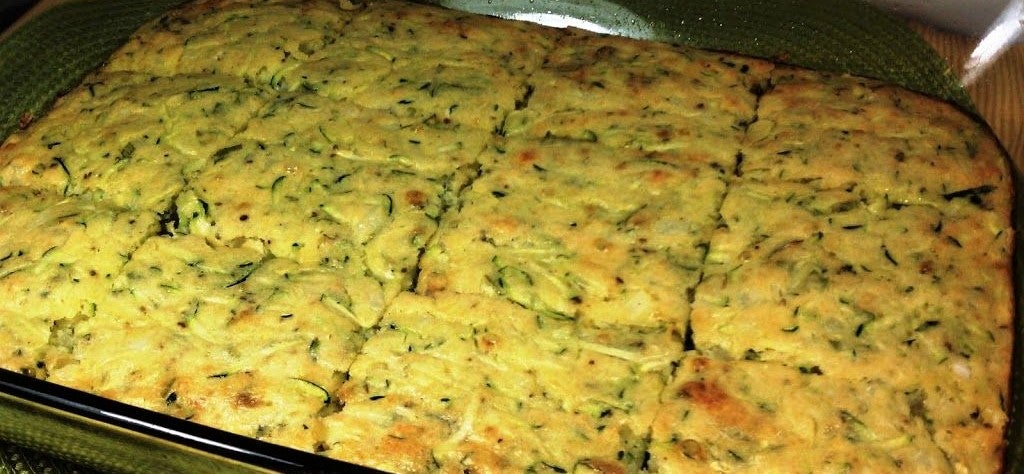 Pour the mixture into the baking pan and then bake for around half an hour, or until lightly browned. Once cooked, leave to cool for a few minutes and then serve in the size you intended for this dish.
Fettucine pasta with ricotta, lemon zest, and grated zucchini
A dish that's easy to make and can be modified for mains or starter size, this combination of fettucine with the mellow tang of zucchini and the muted citric kick of the lemon zest is sure to be a winner in any household.
Here's what you'll need to make it:
1 lbs of fettucine pasta
4 small zucchinis, shredded but not peeled (leave the skin on for extra substance)
The zest of 1 or 2 lemons (depending on personal taste)
4 tablespoons of extra virgin olive oil
Salt and pepper
1 cup of whole-milk ricotta cheese, served at room temperature
¼ cup of freshly chopped mint
¼ cup of freshly chopped parsley
4 finely chopped garlic cloves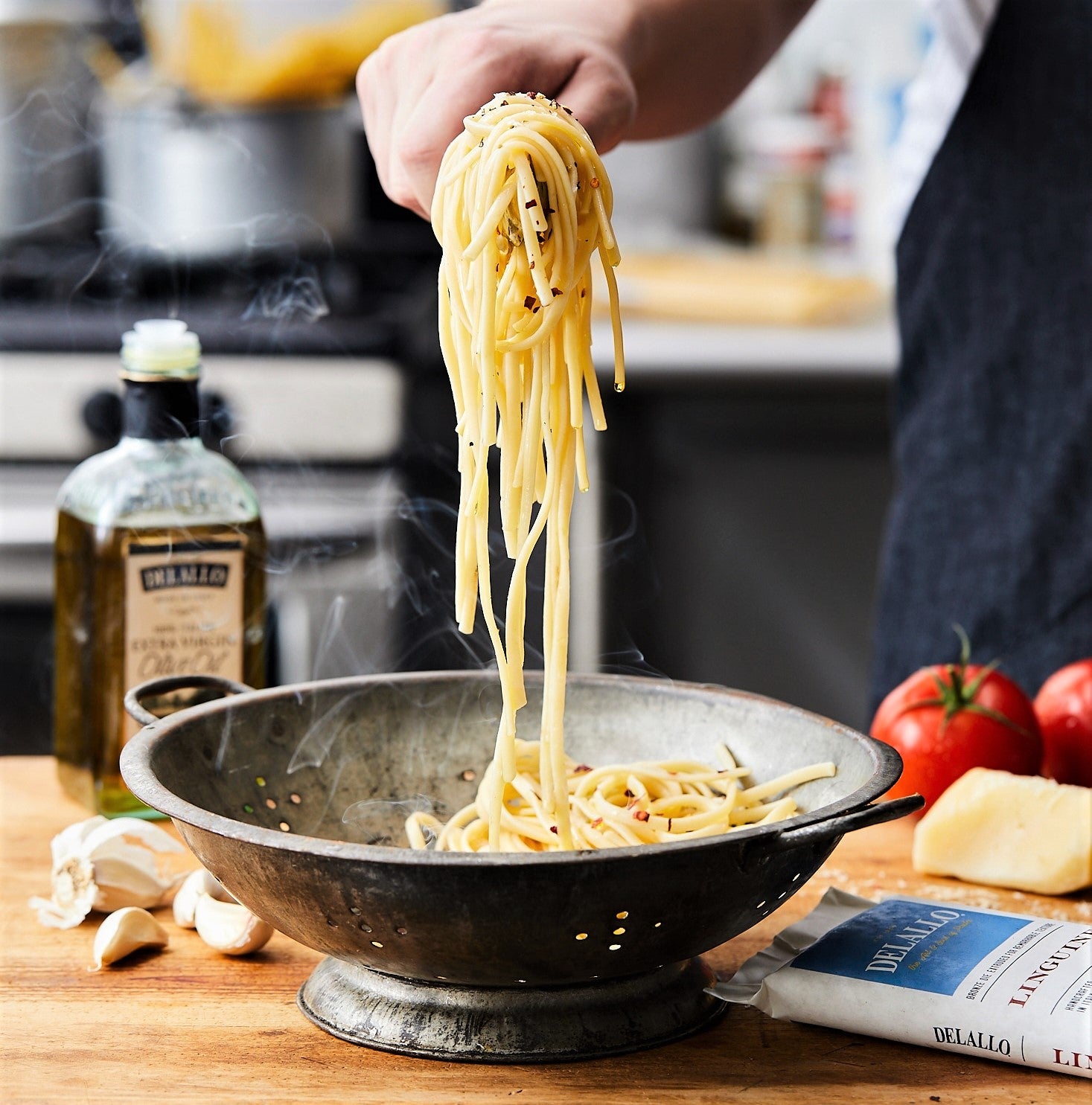 Boil a large pot of water and sprinkle a big dose of salt, and stir this in with your fettucine; cook the pasta for about 12 minutes, until it is al dente and not too soft. In a large skillet, heat your olive oil over medium heat and then cook the garlic for about one minute, until golden brown; then add your lemon zest and stir that into the garlic. Increase the heat to medium-high and add your zucchini to the skillet; cook for about three minutes, until tender, and then season with salt and pepper.
Now drain your pasta and toss that into the skillet, adding your freshly chopped mint and parsley. Spoon the ricotta into the mixture, stir together, and then serve.
Zucchini scrambled eggs
With just a few minutes, you can easily put more zucchini into your diet with this colorful take on the classic breakfast menu item. Easy to serve alongside rocket salad or smashed avocado, this dish has just a handful of key ingredients but offers plenty of room for customization. This is what you'll need:
About 10 oz of zucchini (two medium zucchinis)
1 or 2 finely diced garlic gloves
1 tablespoon of extra virgin olive oil
6 eggs
Salt and freshly ground pepper
2 tablespoons of minced chives
2 tablespoons of skimmed milk
First of all, grate your zucchini using the large holes of a grater, as you preheat your olive oil over a large non-stick pan. Cook the zucchini until it wilts, which should take about three minutes. Then add your diced garlic and cook for a further two minutes, until a strong aroma begins to emit from the pan. Season the mixture with salt and pepper to suit your taste, and then lower the pan to medium heat.
Now, you're going to beat all six of your eggs in a medium-sized bowl, before adding the milk, which you will then stir into the eggs with your chopped chives. Add this mixture to the pan with the zucchini and then cook, gently stirring every few seconds with a wooden spatula. Do so until the eggs are completely scrambled and properly cooked; serve on multigrain toast and enjoy!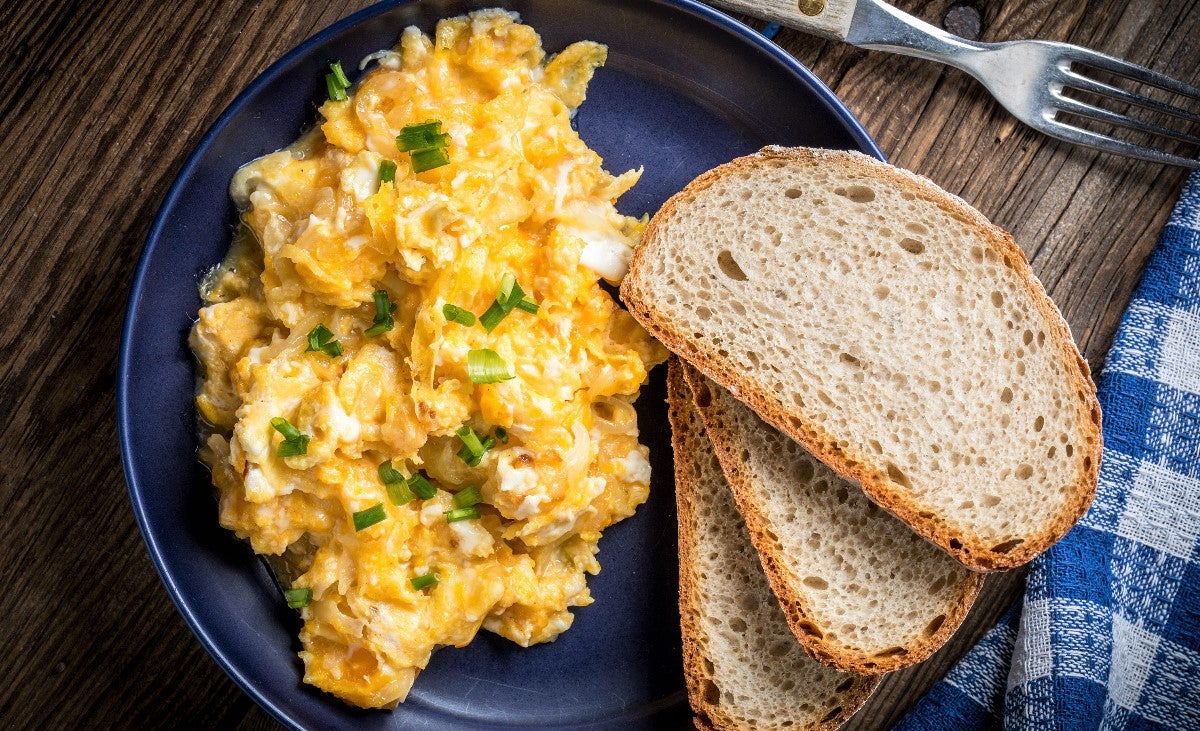 Beside the butternut and yellow squash you saw up top, we have plenty of other fresh, seasonal vegetables on offer right now at Buffalo Market. Sourced directly from small-scale, independent farmers across California, our organic produce is USDA-certified and supports the farm-to-fork principle that means all profits go straight to the farmer. Cutting down on food miles, as well as the time spent by food in storage units or in the back of a truck, our natural ingredients are delivered direct to your door and will be as fresh upon arrival as they were at the point of being pulled out of the ground.
With over 2,600 items in our ever-growing inventory, there's never been a better time to try out a fresher, more natural lifestyle: offering a range of goods at wholesale prices, we stock everything from the smallest kitchens to the busiest commercial restaurants. Take a look at the plethora of colorful, flavorsome products on sale today and see how you can revitalize your meal plans with more nutritious organic ingredients.