What is
Putting something in inverted commas can make a significant impact on how it is perceived by the consumer. Slapping "100% organic" on top of your egg carton, or printing "ethically sourced" on your stand of bell peppers, is a ploy that will trigger in the customer's head that what they're buying is somehow better than any old pepper they could pick out of their local Trader Joe's. Rather like using a word in a sentence that you couldn't define if anyone asked you to, but know you've used correctly, food jargon like this sounds good in the customer's head even if they can't tell you precisely why that is.
One such phrase is the oft-used but little understood expression "farm-to-fork", found on everything from organic wholesale websites to brochures for independent grocery stores. The trouble is, unlike regulated phrases such as "certified organic", farm-to-fork is something that really be used as the store owner wishes. This is why knowing what it actually means you won't be caught out by paying more money for a product that sounds better than it really is, just because someone has put the words farm-to-fork on their product in inverted commas.
What is farm-to-fork?
This phrase comes in a few different guises – such as "farm-to-table", "farm-fresh", or "locally sourced" – and they all broadly tell the same story: the food you pick up in-store has come directly from the farm in which it was produced. There are two primary benefits to this business model: distance and freshness. With food production representing one of the world's most environmentally damaging industries, the resources involved in growing and transporting food – not to mention the mass deforestation that takes place every year – conventionally sourced food leaves a heavy carbon footprint. In the US alone, the average distance food travels from producer to consumer ranges somewhere around 1,500 miles, a journey that pumps a lot of carbon dioxide back into the atmosphere.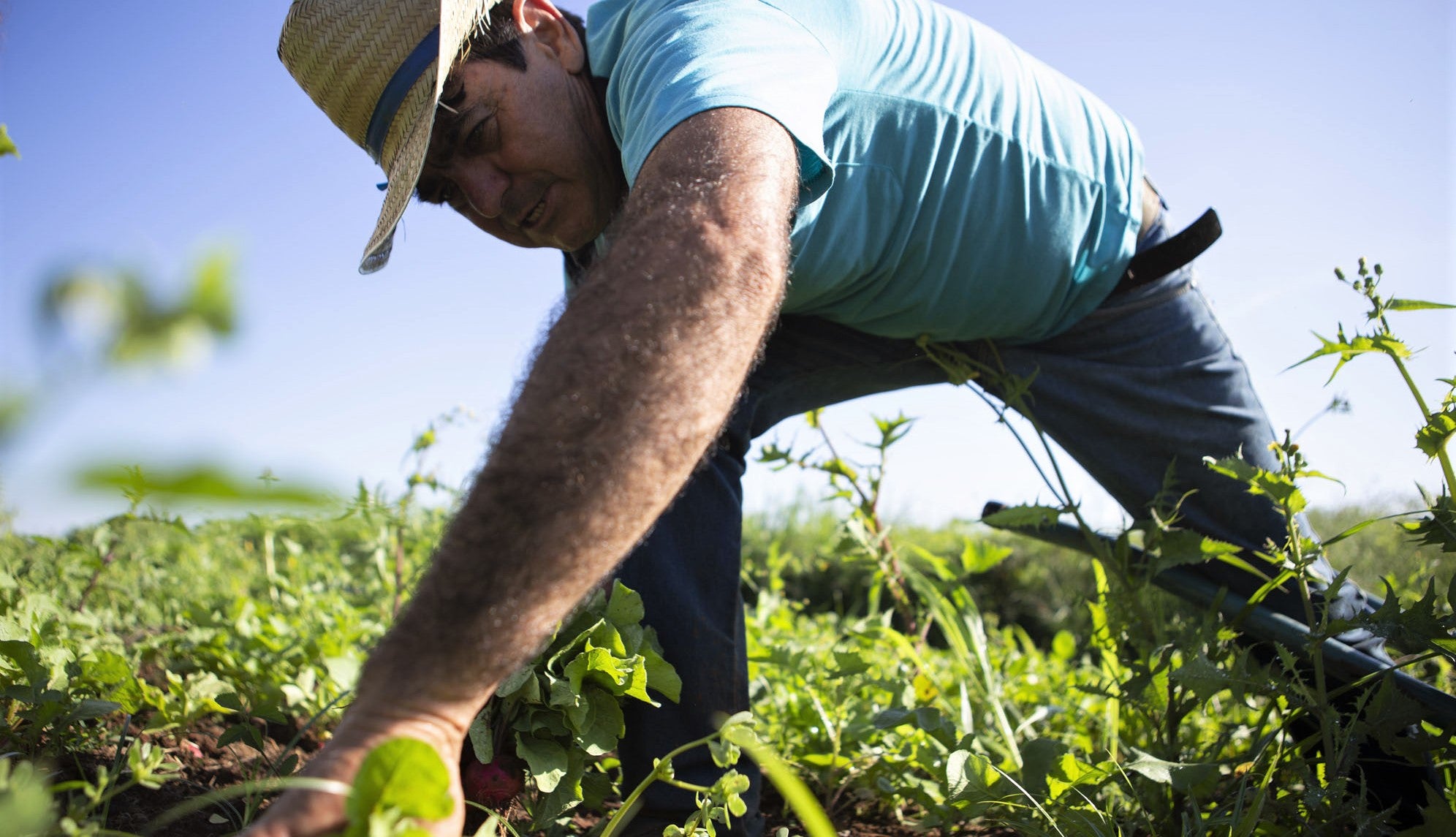 Farm-to-fork significantly reduces transport length by operating on a purely A-to-B delivery model, brought straight from the producer to your doorstep. This distinguishes itself from conventionally sourced food supply by passing through far fewer pairs of hands and storage facilities: the products found in your local supermarket will likely have gotten there out of a large refrigerated warehouse and then via a commercial distributor, which will then have directed those products to the supermarket where you will pick it out and drop it in your shopping cart.
On the way there, your food may have been handled roughly – with speed coming at the cost of care, in order to package as much produce as possible in as short a time as possible – and possibly sprayed with preservatives, before ultimately being wrapped in suffocating plastic packaging. Not so with farm-to-fork produce.
Farm-to-fork guarantees freshness
More than 5% of total food sales in the US come from organic produce, a demand that is set to increase in the future as consumers become more environmentally conscious and understand how their can really affect the planet. Some of the most frequent consumers of organic produce are those of the millennial generation, a demographic of 25-40-year-olds whose market value is estimated as being in excess of $200 million. There is serious purchasing power to be enjoyed in appealing to millennial customers, particularly as almost three quarters of them are happy to pay a higher premium for their food if they know it is organic and ethically sourced. Freshness and quality of product are very appealing qualities for consumers, and these are the key attributes of farm-to-fork produce.
Courtesy of the shorter distance it has to travel, as well as the comparatively minor amount of time it will spend in storage facilities, foodstuffs sourced direct from the farm will arrive at your door as ripe as it was when it left the ground. Farm-to-fork delivery often works on the relationship with which a restaurant or wholesaler shares with a specific farm, ensuring they are provided with the best quality of product at the most reasonable prices. Be sure to keep your eyes open the next time you see "farm-to-fork" printed on something, as you will be able to assess its legitimacy by what's written next to it. It should tell you the name of the farms from where it has been sourced, and that menu should be updated frequently as stock comes in and out of season.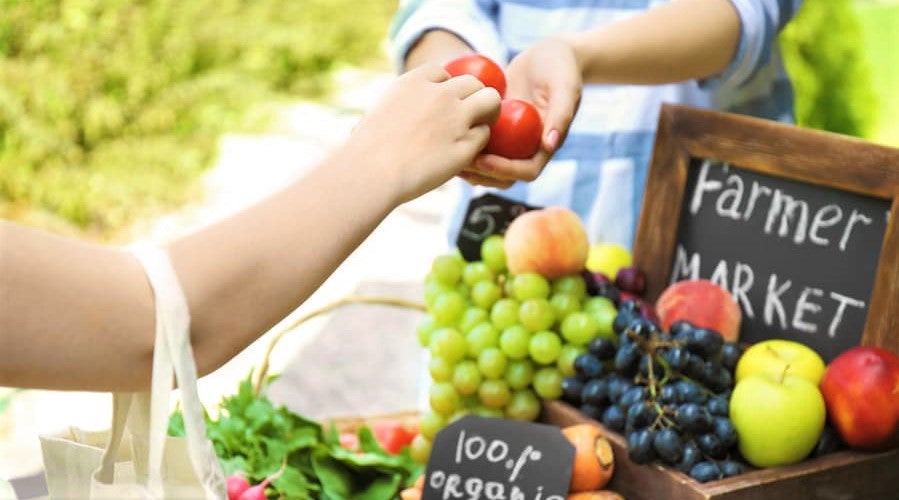 With the growing rise of organic food in every hospitality establishment from family-owned bistros to global fast food hubs, there is burgeoning demand for natural, organic ingredients fresh from the farm – but there is only so much supply to meet that demand, as organic ingredients are grown in limited capacity, and made with plenty of time and care.
Buffalo Market supports local, independent producers
At Buffalo Market, we are keen believers in providing market-quality food that doesn't cost the earth. The farm-to-fork model is therefore one of our guiding principles, as an organic produce supplier for everything from the smallest apartment kitchens to the busiest commercial restaurants. We nurture significant, long-standing relationships with local farmers all across California to ensure we are able to offer you with the best deals across an inventory exceeding 2,600 items, while keeping the number of handover points to the absolute minimum. Our products are acquired and dispatched so quickly, they will arrive at your door as fresh as they were at the moment of leaving the farm.
There are countless benefits to enjoying food from a farm-to-fork supplier such as Buffalo Market, as you won't just be savouring the freshest ingredients the moment they come into season, but can be safe in the knowledge that your purchase will have helped the local economy. All profit taken from farm-to-fork purchases go straight back to the producer, with not a single cent of it going to a middleman: farmers are paid fairly for the time and resources that go into their product. To enjoy some of the best organic produce at the most attractive rates, take a look at our expansive array of fruits, vegetables, and herbs, and enjoy the difference perfectly in-season produce can make in your life.